Annual BBQ competition returns with Great BC Bake-Off  in September
The 11th annual BBQ Off the Bypass (BOTB), presented by C&D Logistics, in partnership with Johnston's and Well Seasoned Gourmet Food Store, returns to Langley (117-20353 64th Avenue) with the Great BC Bake-Off on Sunday, September 11. The event is family-friendly and free to attend. Admission donations are encouraged to support this year's charitable partner, TinyKittens.
As BBQ teams from across Washington State, Montana, Saskatchewan and British Columbia compete for the grand championship of $5,000 cash prize, attendees are invited to enjoy complimentary samples of delicious slow-cooked meat, treats from vendors and live music from The New Shackletons.
This year's competing BBQ categories include: chicken, brisket, ribs, pork and a blackbox category.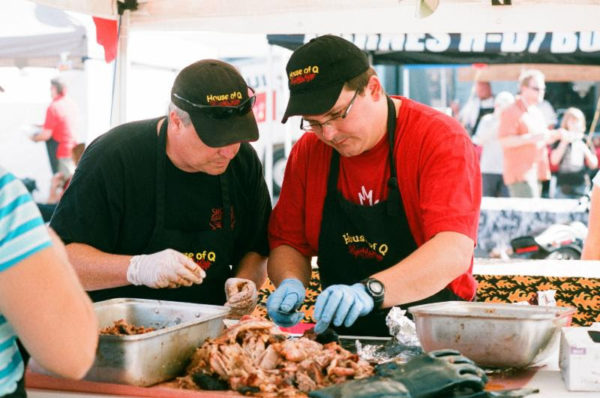 Also returning with BBQ Off the Bypass is the 7th annual Great BC Bake-Off, an amateur pie baking competition open to the public. Home bakers are encouraged to submit their favourite pie or tart in one of three categories: fruit pie, butter tart or anything pie.
"We're excited to be back again for the 11th year with TinyKittens as our charitable partner. Bring a friend or your family and join us in Langley for the annual celebration of Southern style BBQ." – Angie Quaale
Full list of Blackbox and Great BC Bake-Off judges available here.
Five things to know about BOTB:
1 Winner of BOTB qualifies for an invitation to compete in the Jack Daniels World BBQ Championship in Tennessee and The American Royal BBQ in Kansas City.
2 Last year's BOTB raised $6,809.95 to support Langley's TinyKittens Society, a 100% volunteer-run cat rescue.
3 The first place winner in each category of the The Great BC Bake Off will receive a $150.00 Well Seasoned gift card and a recipe feature on the BOTB website.
4 BBQ *OFF* the Bypass was renamed in 2014 when it moved from on to off the bypass, by Well Seasoned Gourmet Food Store.
5 The most popular BBQ category each year: ribs!