They came from a land down under and their wines, they did thunder (with apologies to Colin Hay of Men at Work).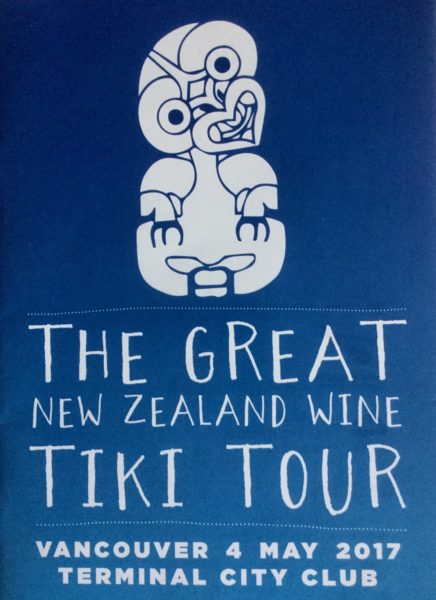 Yes, the wines of New Zealand rock. They are known around the world for their unique style of gooseberry driven Sauvignon Blanc. Those in the know also look to the Kiwis for impressive Pinot Noir, especially from the Central Otago region of the south island. More recently, New Zealand is garnering attention because over 98% of their vineyards operate under audited sustainability programs.
At last year's Tiki Tour, there was a table devoted to just Sauvignon Blanc and that is where I started. It was a great opportunity to compare region-to-region and winery-to-winery. This year the showcase table featured Pinot Noir from 18 producers and three regions, but I took a different approach and spent most of my time tasting wines that were not among New Zealand's two most popular, though I was sure to also follow recommendations from colleagues.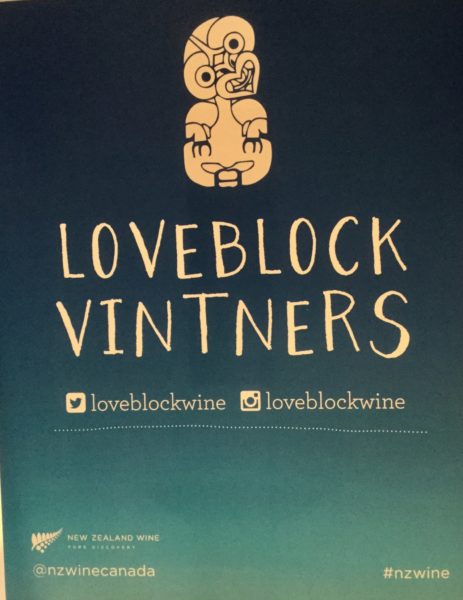 At the suggestion of a friend, I began with Love Block, the 'retirement project' begun by Kim and Erica Crawford after selling their self-named, Kim Crawford winery. Love Block is a much smaller operation with 68 hectares, half of which are certified organic. The Crawfords have put their hearts and souls into this venture.
2014 Pinot Gris
Juicy and delicious with lots of intense fruit including pear, melon and lime, good body, creamy texture and a long lingering finish. Impressive.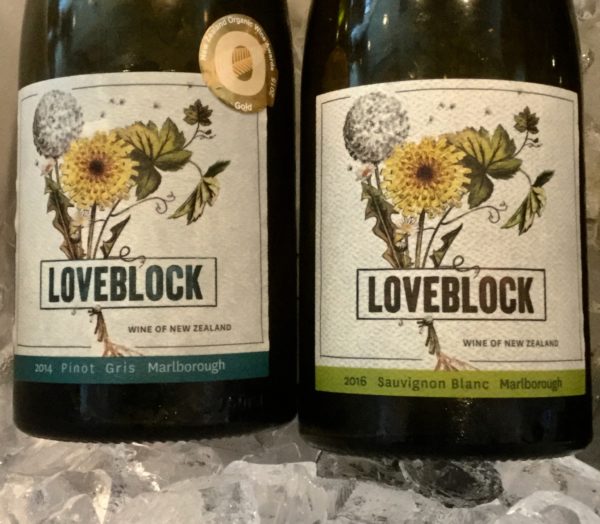 2016 Sauvignon Blanc
You'll want this one on a sunny summer day. Crisp and refreshing with just the right balance of fruit (peach, tropical fruit and citrus) and grassiness.   Lip smacking good.
2014 Pinot Noir
Light and bright with dark cherries, plum and some smoky and floral notes. Nicely balanced tannin.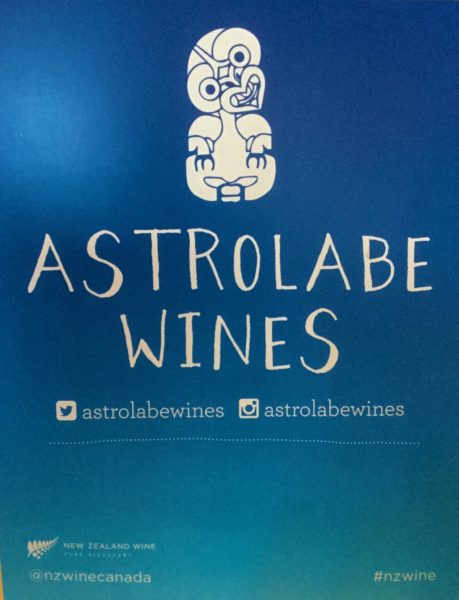 Astrolabe Wines
2016 Sleepers Vineyard Albariño
I was surprised to see an Albariño from New Zealand, and indeed it was the only one in the room. I'd like to taste this wine side by side with a Spanish or Portuguese example, as I don't think there would be distinguishable differences. Fresh, clean and lean. Peach, tropical fruit and minerality with subtle minerality. Well made. Single vineyard from limestone soil with vines planted in 2009. This was the fourth vintage. Albariño clearly does very well on this site with the influence of the maritime climate.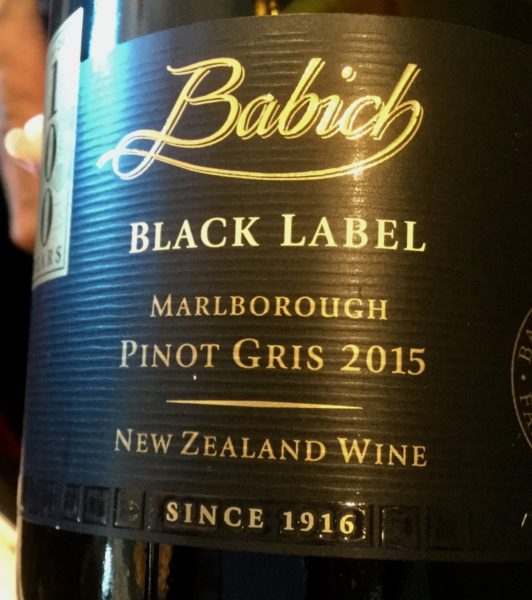 Babich
Black Label Pinot Gris
Creamy and elegant with well integrated layered fruit, good mouth feel, and a medium-plus finish.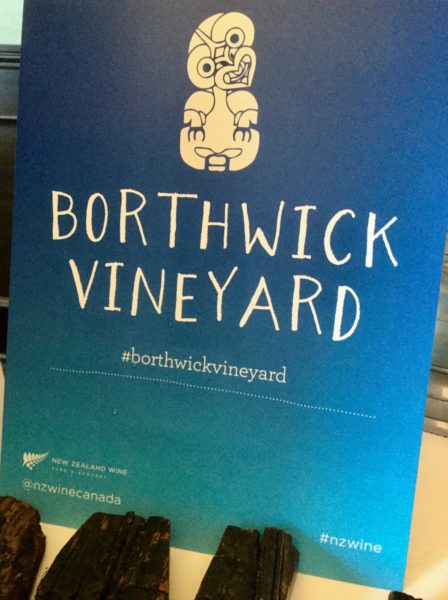 Borthwick Vineyards
2016 Paddy Borthwick Sauvignon Blanc
Bright acidity, grassy, gooseberry and melon with grapefruit peel on the medium-plus finish.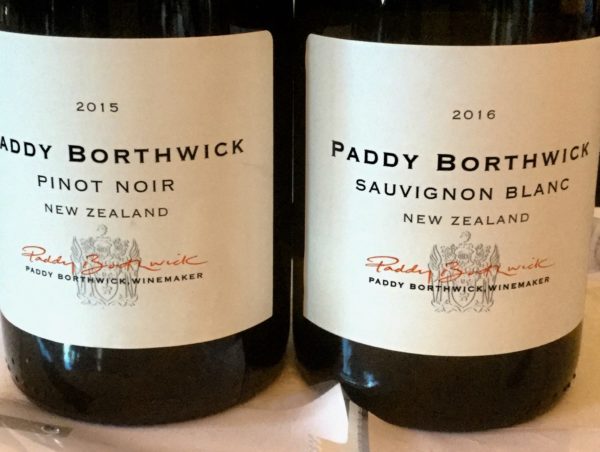 2015 Paddy Borthwick Pinot Noir
Red cherry, wild strawberry, plum with delicate hints of spice and forest floor. Creamy texture, flavours echo the nose and linger on the medium-long finish. Very good.
Giesen
2013 Fuder Dillons Point Sauvignon Blanc
Wow! Elegant and sophisticated. One of the best I've tasted from New Zealand.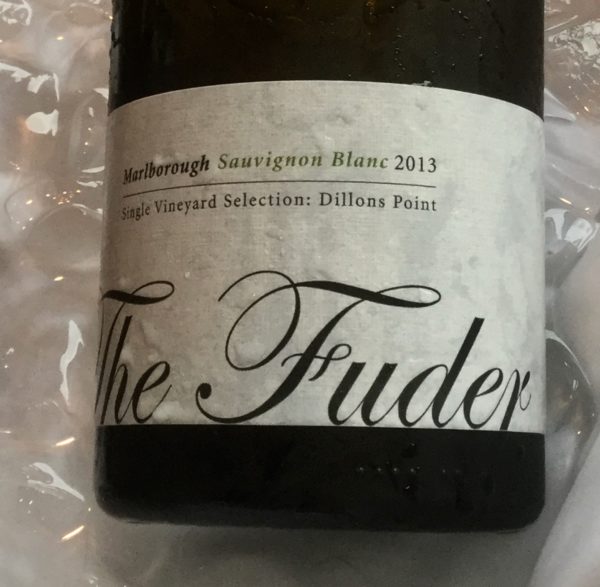 2014 Fuder Clayvin Chardonnay
Smoky oak and bright stone fruit, citrus, medium-plus finish, well integrated and elegant.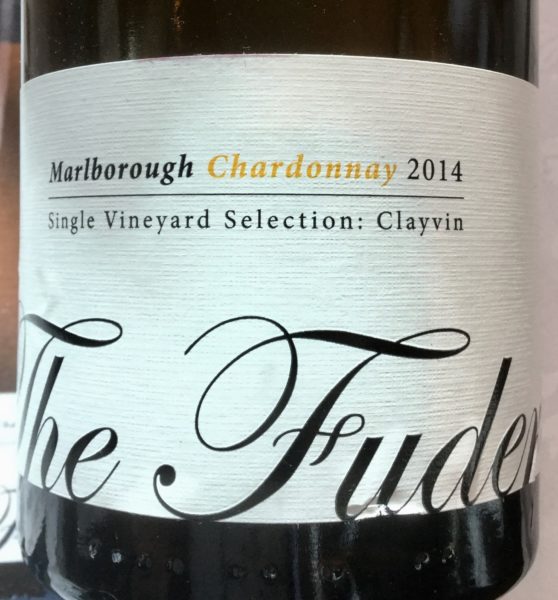 2013 The Brothers Late Harvest Sauvignon Blanc
My last wine of the day. Nice to finish with something sweet. Much like Sauternes with its botrytis character of honey, beeswax and dried fruit. Well-balanced, rich and luscious with flavours lingering on the finish.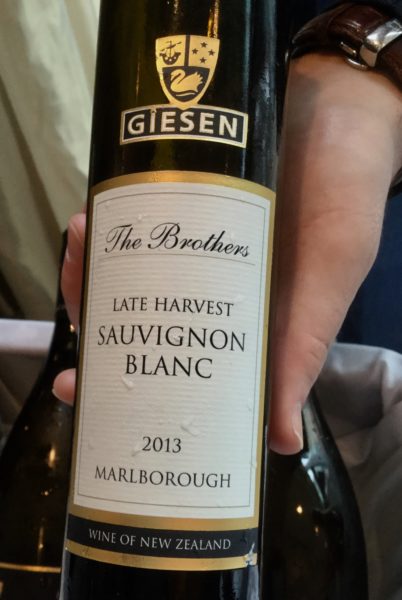 Lawson's Dry Hills
2016 Gewürztraminer
Big fruit – lychee, citrus, dry, spice, rose water, stone fruit, good mouth feel, richly textured, medium-long finish. Impressive.
Lion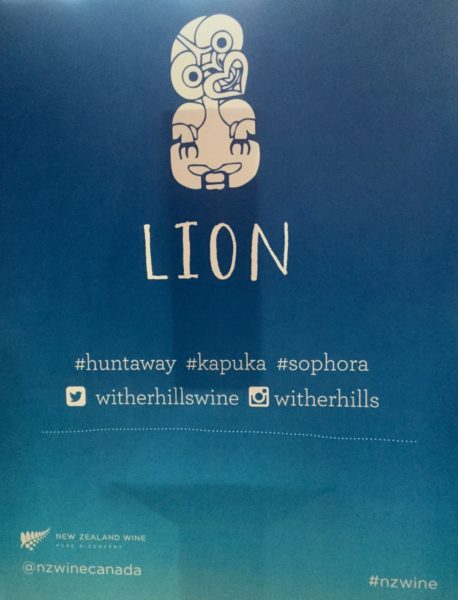 Sophora
A blend of Chardonnay and Pinot made in the traditional method. Excellent balance of fruit and toasty lees. Packed with flavour followed by a long finish with flavours intensifying. Very impressive and very affordable at under $30. I'm buying lots of this one.
Sophora Rosé
Very attractive and inviting colour. Wild cherries, strawberries and floral notes on the nose and palate. Delicious.
Saint Clair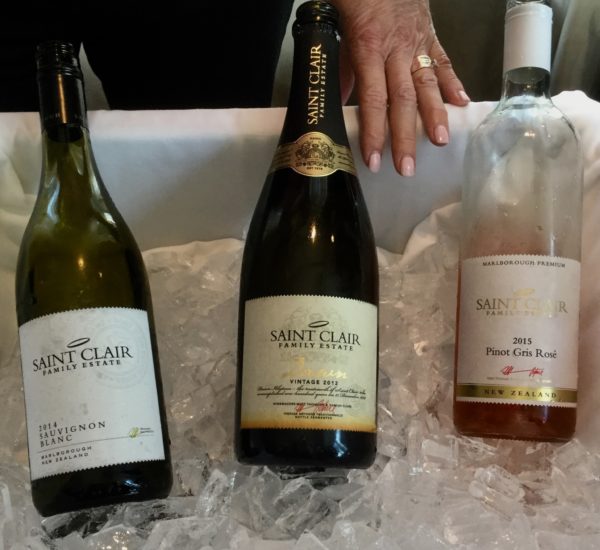 I enjoyed chatting with Saint Clair wine maker Kyle Thompson.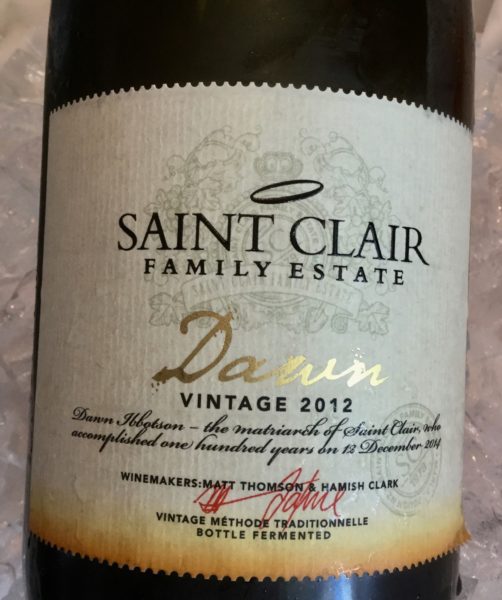 2012 Dawn Methode Traditionnelle Sparkling
Made from 70% Chardonnay and 30% Pinot Noir. The toasty lees reflect the traditional method used in making this wine. Well integrated from beginning to end. Champagne quality for much less.
2015 Pinot Gris Rosé
Extended skin contact and a splash of Pinot Noir give this wine its Rosé colour. Very tasty, bright strawberries and raspberries, creamy texture and a medium-long finish.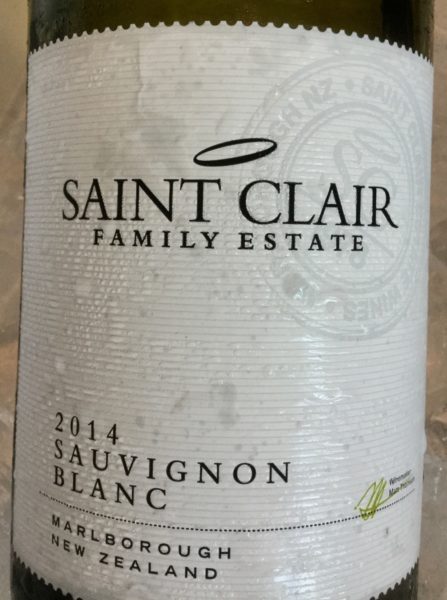 2014 Sauvignon Blanc
Grassy, citrus, tropical fruit and grapefruit peel. Medium finish, very good.
Te Pa Family Vineyard
2016 Rosé
Like a bowl of fresh cut cherries and strawberries, nicely balanced sugar and acid. The flavours echo the nose followed by a medium-plus finish. Includes 10% Pinot Gris to provide floral notes and spice.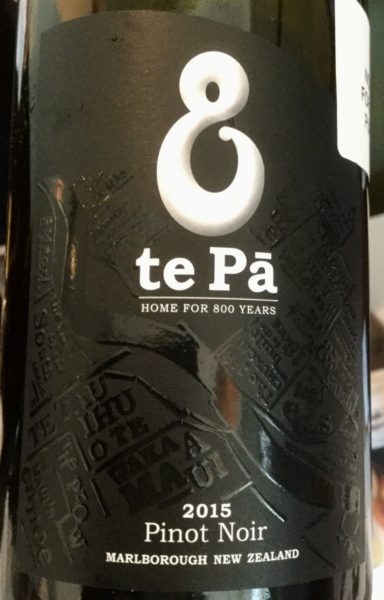 2015 Pinot Noir
Warm ripe dark fruit, much like a California style of Pinot Noir.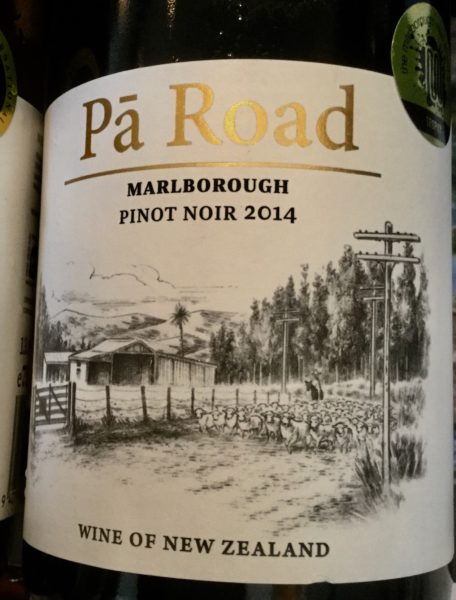 2014 Pa Road Pinot Noir
The lower priced, more feminine version of the above, but better to my liking. Baking spice and bright fruit – raspberry, plum and herbs on the nose and palate, followed by a medium-plus finish.
Villa Maria Estate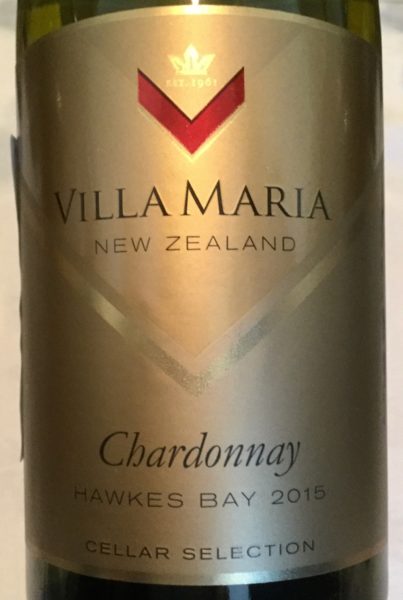 2015 Cellar Selection Chardonnay
From Hawke's Bay. Very bright fruit and crisp on the palate with little discernable oak make this a fruit forward Chardonnay for those who don't normally like Chardonnay.
2015 Cellar Selection Syrah
Juicy blackberry, white pepper and firm smooth tannins.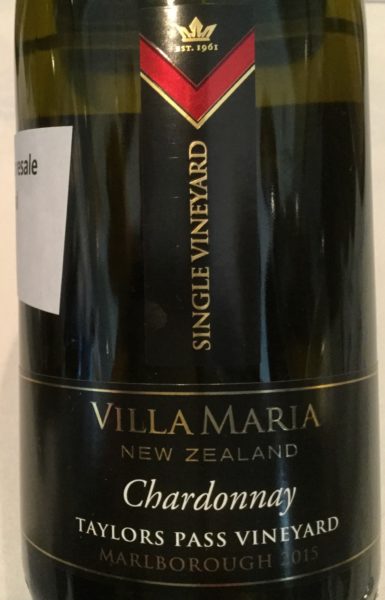 2015 Single Vineyard Taylors Pass Chardonnay
Excellent! Very well integrated toasty oak and fruit. Well balanced with a long lingering finish. Impressive!
Whitehaven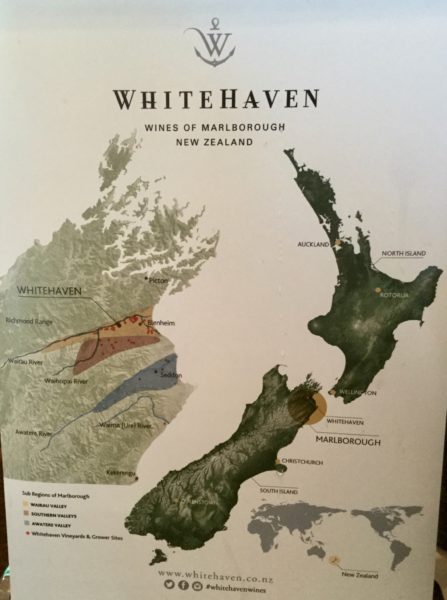 2016 Pinot Rosé
Strawberries and cream lead the way with raspberries and cherries following. Good balance, flavours follow the nose, with delicate grapefruit rind lingering on a medium-plus finish.
If, like me, a trip to New Zealand is out of the question, at least for the moment, then the next best thing is to explore the land through their wines. Start with Sauvignon Blanc and Pinot Noir and be sure to try them from different regions. Then move on and sample the ones they aren't as well known for – Albariño, Gewürztraminer, Pinot Gris, and Syrah – I guarantee you'll be pleasantly surprised.