THE BARENAKED LADIES AND CHANTAL KREVIAZUK HEADLINE
CedarCreek Estate Winery is pleased to announce that the Barenaked Ladies and Chantal Kreviazuk will perform this summer at their spectacular Vineyard Pavilion. Singer-songwriter, activist, model and two-time Juno award winner Chantal Kreviazuk returns to CedarCreek on Thursday, July 17th, 2014. OnFriday, September 5th, 2014, the Barenaked Ladies, whose fusion of hooks and yuks has resulted in more than 14 million albums sold, will grace the stage at CedarCreek on the occasion of the band's 25thanniversary. This year's Proceeds from the TELUS Sunset Concert Series, presented by 101.5 EZ ROCK, will benefit Kelowna's Rotary Centre for the Arts.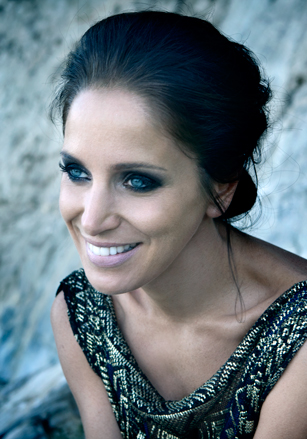 "With only 400 seats, the concerts at CedarCreek are a truly intimate experience," says Scott Locke, newly appointed General Manager at CedarCreek Estate Winery. "Watching talented artists play from just a few feet away in a breathtaking backdrop whilst surrounded by vineyards and the rose garden makes for concerts that sell out each year. In 2014 again, we have practically sold out both shows to our Winery Platinum Club members, who get priority booking access to winery events. Tickets go to sale to the public on May 21, 2014 at 9:30 a.m. and we have very few left, so I suggest logging on early"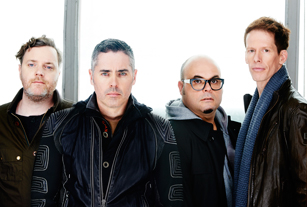 "TELUS is pleased to support the CedarCreek Sunset Concerts again this summer", says Michael McCarthy of TELUS Customer Solutions. "This renowned community event is a perfect mix of scenery, talent and taste and allows TELUS to 'Give Where We Live' in support of our communities. The event benefits Kelowna's Rotary Centre for the Arts, which enhances arts and culture within the Central Okanagan, and does so while celebrating the very best of our incredible Okanagan weather, music, and wine."
CedarCreek opens its gates to ticket patrons at 6:30 pm with the concerts commencing at 7:00 p.m. and playing until the sun sets. Tickets are $110 for the Barenaked Ladies and $99 for Chantal Kreviazuk and are available online at www.selectyourtickets.com.
Contact: Scott Locke, (778) 738-1020