Art, Culture, Food and Sustainability – Making Connections, Building Relationships
From October 5 until October 19, 2014 Vancouver's Sustenance Festival focuses on making connections in your communities through a series of events focused on food from foraging to preservation and everything in between.
This city-wide festival includes everything from food inspired art exhibits to local food workshops, talks, walks, dances and more – all taking place in community centres and public spaces throughout Vancouver and many of them free of charge.
There are more than sixty events in this 6th year of the biggest Vancouver Sustenance Festival yet. Thanks to Choices Markets for helping this festival grow.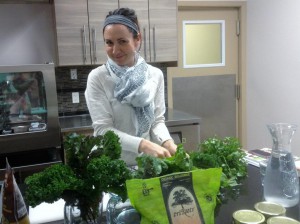 Highlights include:
Sustenance: More than a Mouthful, More than about Food – Art Exhibit
Oct 1 – 31
Britannia Community Centre – Library
Food for Thought Art Exhibit – Sponsored by Ungalli Clothing Co.
October 12 – 19
Roundhouse Community Centre
Some new events this year:
Gluten-free Baking
Foraging                                                                                                                            Tea Tasting
Vancouver Food Policy Council event:

TOWN HALL "Getting Food Issues on the Municipal Election Agenda"
October 15 at the Roundhouse
World Food Day – October 16
Intermediate Canning – Apples 3 Ways (at Hastings Community Centre)
Native Edibles (at Dunbar Community Centre)
Plastic Recycling Depot (McBride Park)
For Kids:
Kids in the Kitchen, 6 sessions starting Oct 11 at Hastings Community Centre
Growing Chefs! with Parents & Tots, Oct 15 at False Creek Community Centre sponsored by Growing Chefs!
Fall Harvest Community Dance, Oct 17 at Trout Lake Community Centre
Markets:
Orchard Park Mobile Market and Tasting Kitchen, Oct 11 @ Orchard Park
The Mobile Produce Market Returns to Kensington Community Centre, Oct 18 @ Kensington Community Centre
A few samples of Community Events:
Neighbour Savour V, Oct 6 @ Heritage Hall (Village Vancouver's Potluck for 300!)
A Sustenance Sharing Circle: Understanding the connection between Sustenance, Culture and Ecology, Oct 12 @ Britannia
South Vancouver Community Harvest Festival, Oct 18 @ David Thompson School Farm
For all details and city venue map, visit: http://www.sustenancefestival.ca/
The World In A Garden – Eat More Kale!
Host: Douglas Park Community Centre
Location: Douglas Park Community Centre, 801 W 22nd Ave, Vancouver
Date: Wednesday October 8 (7-8:30pm)
Description: Learn to Eat Green with nutrient-dense greens that you can harvest year round, with Urban Gardener, Joey Liu, Community Development Coordinator of The World In A Garden and Founder of The Food Connection. You will learn tricks to grow, harvest and prepare a greener diet for a healthy body and environment. Enjoy an interactive class with tastings and recipes! The World In A Garden is an educational urban farm & garden project that educates community and youth about the nutritional, cultural and environmental aspects of growing and eating food. Workshops on local food, nutrition and more have been offered since 2007!
Cost: $20
Registration: http://vancouver.ca/parks-recreation-culture/douglas-park-recreation-programs.aspx 42602.401DP
Wild Edibles Foraging Field Tour – Pacific Spirit Park
Host: Dunbar Community Centre
Location: Dunbar Community Centre, 4747 Dunbar Street (Off-site)
Date: Saturday October 11 (11am -1pm)
Description: What tasty treats can you find in our BC rainforest? Swallow Tail Tours' two-hour Walking Tour leads participants on a chef-guided foray into Vancouver's lush rainforest. After identifying edible herbs, berries and mushrooms; guests are invited to taste some of these treasures in our BC lunch & wild plant tea served in a mountain cabin or by the river. Fall – Mushroom Hunting Season; Chanterelles, oysters, porcini… there are a million edible delicacies in BC forests. For more details www.swallowtail.ca or 778-855-9453 . Group will meet offsite at W.16th and Imperial Drive at the Pacific Spirit Park sign. Swallow Tail will be in touch with participants a few days before the tour with confirmation details.
Cost: $50 Ages 16+
Registration: http://vancouver.ca/parks-recreation-culture/dunbar-recreation-programs.aspx Activity #45053.401DN
Intro to Cheesemaking
Host: The Food Connection
Location: Little Mountain Neighbourhood House, 3981 Main Street
Date: Wednesday October 15 (6:30-8:30pm)
Description: Join Joey Liu and Chef Nil Alt on a culinary adventure as we explore the humble origins of ricotta and all of the different ways this delicious cheese can be enjoyed. In this hands-on workshop, participants will learn how to make ricotta and a dairy-free cashew 'cheese'. Share food stories, and see what it's like to eat fresh, soft homemade cheese. You may never buy it from the supermarket again! The Food Connection is an open community of food-loving folks who meet for monthly potlucks and free food workshops at their usual location, the Mount Pleasant Neighbourhood House. Come meet your neighbours!
Cost: $5
Registration: Email Joey Liu  thefoodconn@nullgmail.com
Native Edibles
Host: Village Vancouver and Dunbar Community Centre
Location: Dunbar Community Centre, 4747 Dunbar Street (Rm 202)
Date: Thursday October 16 WORLD FOOD DAY (7-9pm)
Description: It can be easy to forget about the wealth of food that grows all around us. Come out and learn about edible plants that call our region home. Lori Snyder from the Metis Nation will discuss how to identify and harvest wild, edible, and medicinal plants in an ethical way. Weather permitting, most of the workshop will be outside. Please meet at the community centre. Wear comfortable walking shoes and, if possible, bring a flashlight.
Cost: Ages 16+ $25 online or by suggested donation $25; no one turned away for lack of funds. Please register by phone for sliding scale. 604.222.6060 ext.2
Registration:  http://vancouver.ca/parks-recreation-culture/dunbar-recreation-programs.aspx Activity #45055.401DN
Intermediate Canning: Apples 3 Ways
Host: Seasons of Food @ Hastings Community Centre
Location: Hastings Community Centre, 3096 East Hastings Street
Date: Thursday October 16 is WORLD FOOD DAY! (6:30-9:30pm)
Description: Learn a few of the most common ways of safely and efficiently preserving apples using the water bath canning method. Basic canning class experience is an asset. You will leave with one jar of applesauce. Please bring a standard lid 500 ml jar to the class or buy one from the instructor for $1.
Cost: $15
Registration: 64801.413HS
https://pbregister.vancouver.ca/safari_activitydetail.htm?activity_id=498831