Evolve
Visionary design – dream and ask yourself, "What if . . . ?" Look at things in a new way and try to be kinder to the environment at the same time. Evolve. Rather a good name for this development as the design challenges us to change preconceived ideas about living spaces. How can we live comfortably and not sacrifice quality?
If you've ever lived in a dorm room during university days, one thing you'll have noticed is that in small spaces, doors can really get in the way. What if a unit had no interior doors? Wouldn't it seem more spacious?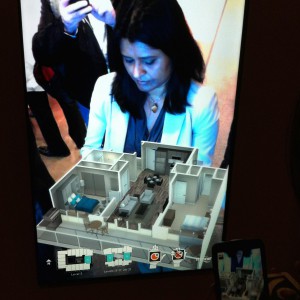 If you've ever lived in a basement suite or an apartment with little window area, you know that they can seem dark and dreary. What if exterior wall were all windows? Units would seem roomier, more open and filled with light. This would also reduce the need for electricity for lighting. You'd save money and make less of an environmental footprint at the same time.
Have you ever felt that your living space was too small? What if you look beyond the one plane of just floor space? Raise one section of floor to create another level and pull out space below. Utilize otherwise wasted space under a bed for storage (and no need to vacuum under it – bonus). What if there is no space for a dresser in a bedroom? Why not lots of cupboard space on the walls, just like in a kitchen?
We live in a time with restricted available land. This raises the prices of what land is available, and with it, housing prices. There is no question that we desperately need more affordable housing. But does that mean you have to also sacrifice quality? No. It makes more sense to build things properly the first time. Quality means less replacement. Less replacement means less waste. This is good for the environment.
Part of this new approach is reflected in how the team has marketed this new development. A wall of screens shows you the view in all four directions both night and day. Take a small coaster and stand in front of a tall screen and suddenly you are holding a three dimensional floor plan in the palm of your had. Tilt it this way and that, rotate it and you can see what it would look like from all angles.
Evolve is located in Central Surrey and is surrounded by local amenities, all within easy walking distance, including, Skytrain, City Hall, the library, the recreation centre, a Performing Arts Centre, Surrey Place Mall, Simon Fraser University's Surrey Central campus, parks and the BC Lions training facility. Prices begin at $93 000, which means you can own for less than renting.
If you are looking for an investment property, or a place to live, be sure to drop by and check out what they have to offer. I think you'll be impressed. There are over ten floor plans from studios to one bedroom, two bedrooms and two bedrooms with a den. Areas range from 346 to over 1000 square feet.
If you consider moving into a modern, smaller unit wherever it may be, you really do need to go through a dejunking process. We all consume more than we need to and most of us are, to some degree, hoarders and pack around too much stuff. The times they are a changing, and Evolve is a part of the new reality. Evolve has tried to integrate affordability with what people want in a new home, well designed, attention to detail and the quality of a concrete building. For me, visiting Evolve really helped me see and understand the positive side of small. Less can be more.