"The Lemon Square is a small slice of paradise. Handmade and all wrapped up just for you. Not your typical Lemon Square, this one is made with fresh lemons, BC butter and dusted with coconut. Once you try it, you'll be hooked. The Lemon Square is perfect for gifts, parties, promotions, weddings or maybe just for yourself. The Lemon Square is available in any quantity and can be custom made for any event with your choice of ribbon, wrapping and presentation."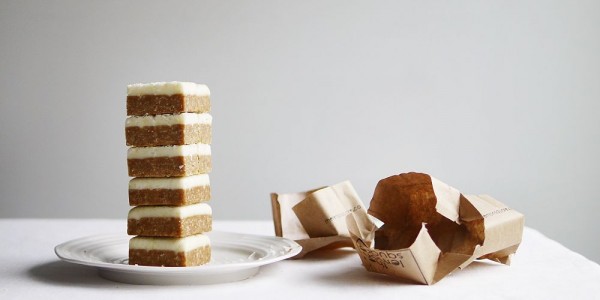 Lemon Squares are handmade right here in Vancouver with all natural ingredients and fresh lemons and come in two sizes.
Prices:
The Lemon Square $3.50 each
Mini Share Pack $11.00 (cut into 16 bite sized pieces, perfect for entertaining)
We also offer 1 Dozen Lemon Squares for $33.00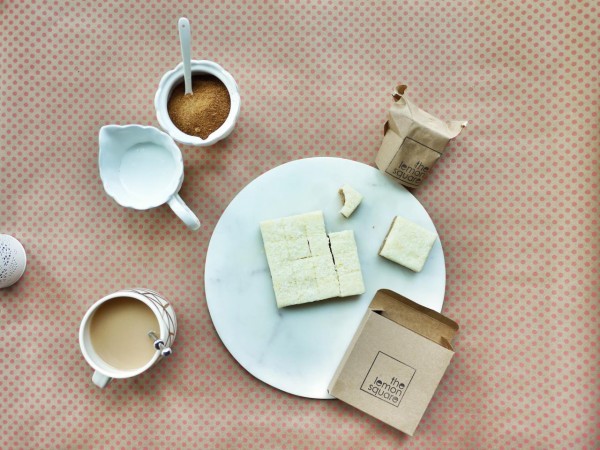 Where to find Lemon Squares
Markets:
Vancouver Farmers Market, Winter Market Hastings Park.
Hasting Park at The PNE, East Vancouver.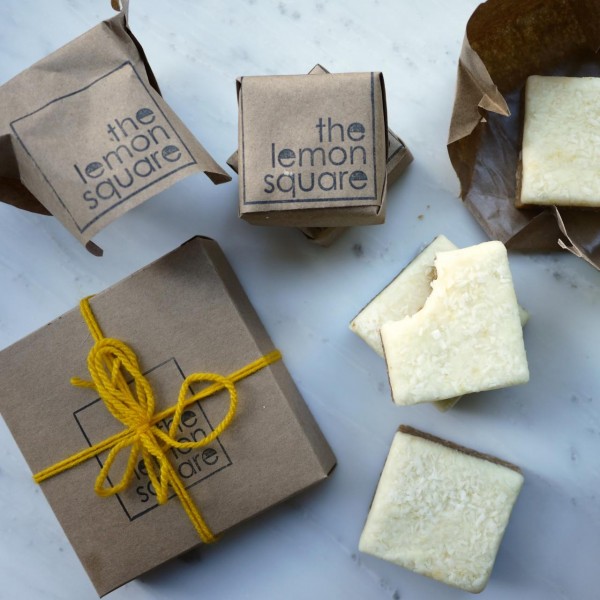 Cafes and Stores:
Cafe Bica
1809 Fir Street, Vancouver
@Cafebica
SPUD.CA
Order Online spud.ca
Food.ee
Order online and have delivered to your office food.ee
Milano Coffee Lounge & Tasting Bar
156 West 8th Avenue, Vancouver
Turk's On The Drive
1276 Commercial Drive, Vancouver
Cardero Bottega
1016 Cardero Street, Vancouver
Milano Espresso Lounge Gastown
36 Powell Street, Vancouver
Milano Espresso Bar and Gelato
849 Denman Street, Vancouver
Be Fresh Local Market YMCA
955 Burrard Street, Vancouver
Momento Coffee House
577 Great Northern Way, Vancouver
Momento Coffee House Kits
2766 West 4th Ave, Vancouver
End Of The Line General Store
4193 Lynn Valley Rd, North Vancouver
Fresh Prep
4515 West 10th Avenue, Vancouver
Be Fresh Local Market
1900 West 1st Avenue Kitsilano, Vancouver
Ole Market
2138 West 41st Ave, Vancouver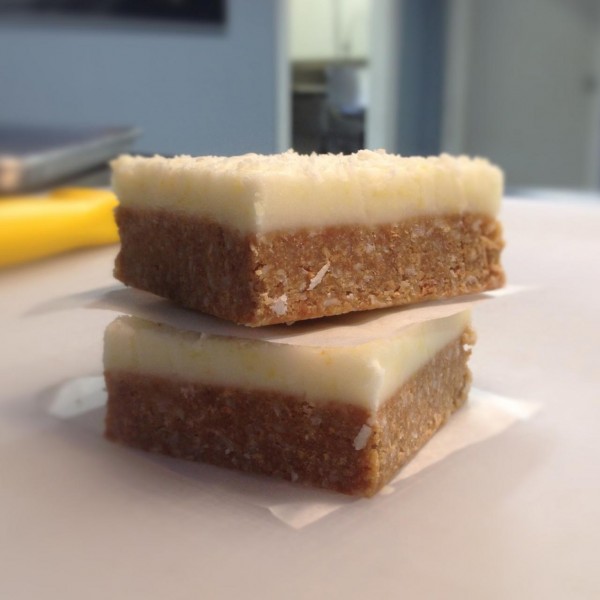 Feature pic: photo credit Scout Magazine