From now until April 22, 2019, for every jar of their new Authentico Pomodoro Sauce sold, a meal will be provided to a Canadian youth in need
Famoso Italian Pizzeria + Bar
is reaffirming its commitment to Italian culture and culinary authenticity with the roll out of their new and expanded menu to all locations across Canada. From the introduction of family-kept recipes and sauces, to new tapas, sandwiches, pastas and entrées, the menu update is the most significant in the restaurant's 12-year history.
The vision? 'More Italiano', a concept developed by Famoso's chief executive officer, Frank Di Benedetto. "In the spirit of true Italian cooking, we have improved the Famoso favourites that our guests know and love, while introducing a number of new and authentic dishes to the mix."
The Italian tradition of communal dining also gets the nod, with the addition of many plates perfect for sharing. "We wanted to get back to our roots, and what inspired the brand when it first started back in 2007," adds Di Benedetto. "For us, that meant not only improving our menu, but also focusing on the experience: traditional Italian dining and the art of sharing."
For Italians, food isn't just nourishment, it's life. That's why every dish on the menu, new and old, is created by the in-house culinary team and inspired by our family-kept recipes, including the rich Authentico Pomodoro Sauce.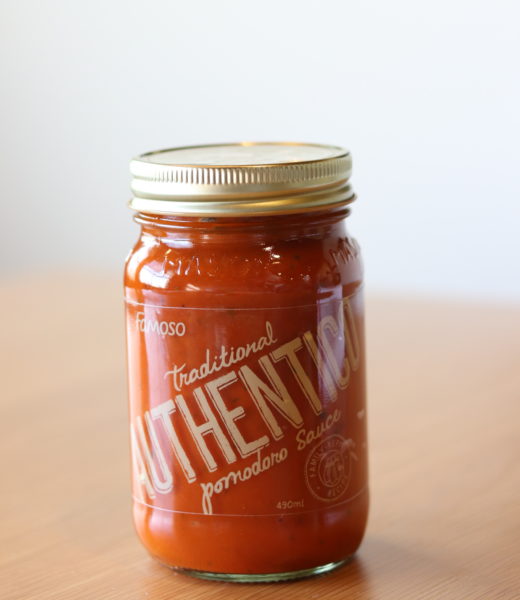 Famoso's new Authentico Pomodoro Sauce will also be available in all Famoso locations for $8 per 500mL jar, for guests to take home from now until Easter, with all proceeds going to
Mealshare
. Like Famoso's successful Campania Tomato Sauce campaign which runs during the holiday season, for every jar purchased, a meal will be provided to Canadian youth in need right in the community in which the sauce is sold. Since Famoso and Mealshare's partnership began in 2013, Famoso has raised over $120,000 for Mealshare charities.
To learn more about Famoso's new menu offerings, click
here
. The new menu is available now, with lunch served from opening to 4 p.m., and dinner from 4 p.m. until closing. Italian food lovers can come by and try the new menu items and leave with a jar of Authentico Pomodoro Sauce. To find your closest location, please visit
famoso.ca/locations
.

About Famoso Italian Pizzeria + Bar: Famoso is the neighbourhood pizzeria and bar where you'll find a fun and vibrant atmosphere any day of the week. It's where great food and good friends make the perfect ingredients for a memorable night. Inspired by the energy of an authentic Neapolitan pizzeria, at Famoso you'll find the delicious flavours of fresh, pizzaiolo-tossed pizzas and signature Italian dishes served with a perfect selection of wine, craft beer and cocktails. Visit Famoso online at
www.famoso.ca
.
About Mealshare: Founded in 2013, Mealshare is a social enterprise that allows a person to turn dining out into helping out in his or her community. For each Mealshare branded menu item sold at a participating restaurant, Mealshare provides a meal to youth in need by funding shelters and school meal programs locally and around the world. It's simple—buy one, give one. With the help of almost 500 restaurant partners in eight major cities across Canada, Mealshare has served 2,354,638 meals to youth in need. For more information, visit
www.mealshare.ca
.
Media release and images provided by Claire Henwood, Reformation PR.
[wdi_feed id="2″]