The many fans lucky enough to attend the sold out concert by the Steve Miller Band at the PNE on Wednesday evening were treated to an amazing display of guitar virtuosity and musicianship as Miller and his band entertained their audience for ninety full minutes of non-stop rock.  Not only were extended versions of Miller's most famous tunes like "Take the Money and Run" and "Rock 'N Me" included, but newer songs, just as strong as the oldies, were part of the playlist as well.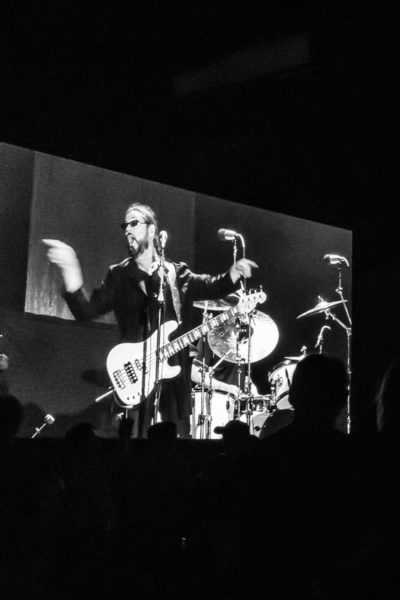 The audience heard stories about his first major guitar purchase from a bin at the back of Manny's Music in New York City, the old days at the Fillmore West in San Francisco and some of the musicians Miller has played with over the years.  He changed guitars frequently, creating a wealth of different sounds, and his vocals were as strong as long time fans remembered them to be.
Every member of the band was showcased with solos several times and each captivated attendees with his own expertise.  The time flew by and much of the audience was still singing as they left the Amphitheatre at the end of the evening.
The Summer Nights Concerts will continue every evening for the duration of the PNE.  Concerts are free with the price of admission to the fair,  but if you really want to get up close to the performers, you can reserve a seat here:  http://www.pne.ca/thefair/live-shows/summer-night-concerts-seat-reservation.html
Olivia Newton-John, Foreigner, Culture Club,  Monster Truck, A Tribe Called Red,  Dru Hill and guests, Pat Benetar and Nick Geraldo, Tom Hicks, The Monkees and Chris Isaak  will also be performing at this year's fair.
Feature image photo credit: Judy Robb