It was a perfect summer night to rove the Main Street neighbourhood last night; wandering between different locations to experience multiple art show openings the same night. The free community event highlighted several talented local artists in different venues along the Main Street corridor.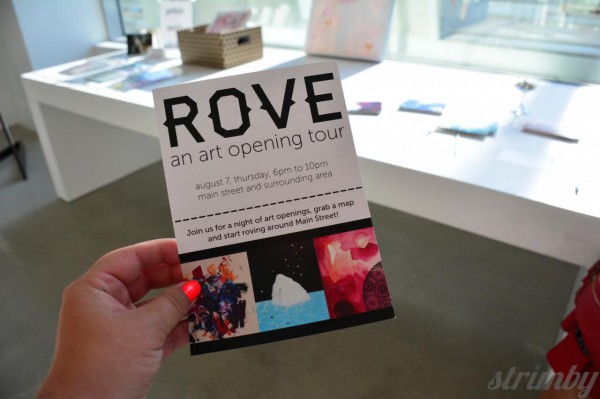 Starting at the first location on East 1st Ave just off of Main Street, guests were treated to a bright and sunny room filled with the 'Words to Live by' show by the very talented and equally lovely, Jamie Smith. The show was inspirational; gorgeous, vibrant colours that had emotional words or quotes incorporated into her pieces. Light refreshments were provided by Fresita Canada (sparkling wine fused with fresh, handpicked strawberries), which was appreciated given the intense late afternoon sun streaming in.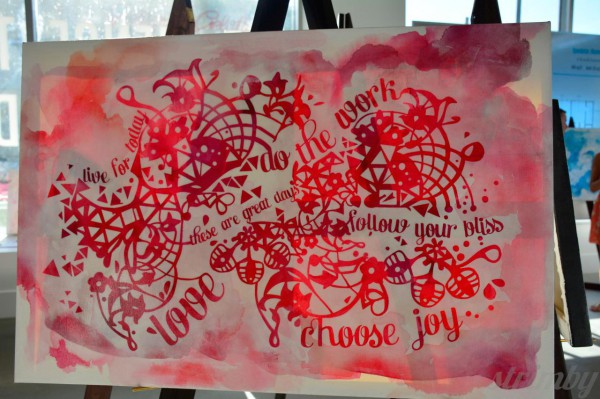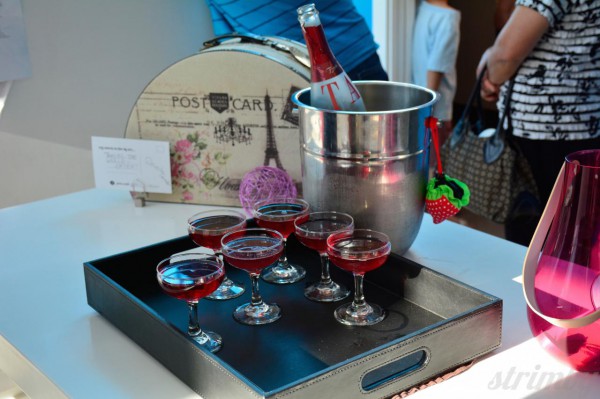 A map was provided for reference to the other locations of #roveyvr. WAAP, a small studio located in an apartment building was the second location showing 'A Spectacle and Nothing Strange' with pieces from multiple artists who "explore(d) the ways in which contemporary gay artists have used language in their art to explore their identity".
The third art opening was at Hot Art Wet City featuring the show 'Two Faced' by Sophia Ahamed and Jose Rivas: "From the simple meaning of being ambidextrous, marked by deliberate deceptiveness especially by pretending to have one set of feelings and acting under the influence of another". Jose Rivas's animal imagery and bright colours, were incredible creative and captivating.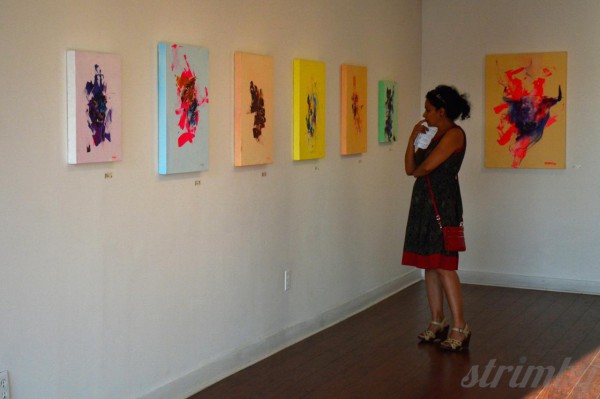 Rebecca Chaperon provided extraordinary and imaginative artwork at the fourth location along the Rove tour.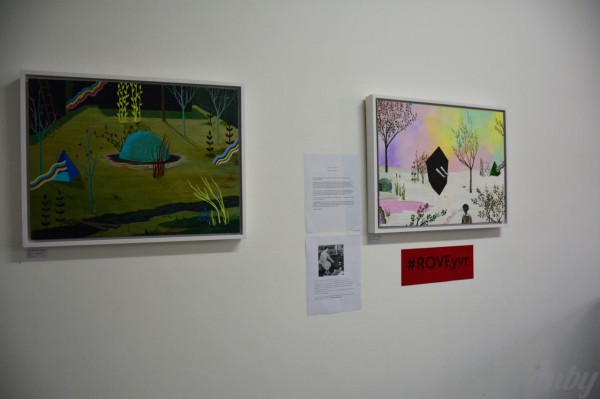 Locations 5 and 6 were next door to each other in Bird on a Wire Creations and Kafka's Coffee shop respectively. In the lovely and eclectic Bird on a Wire Creations store, several artists have their pieces lining the walls above the store stuffed with locally made treasures. Sean Karemaker has his art displayed in Kafta's Coffee for patrons enjoying their caffeine fix to gaze upon.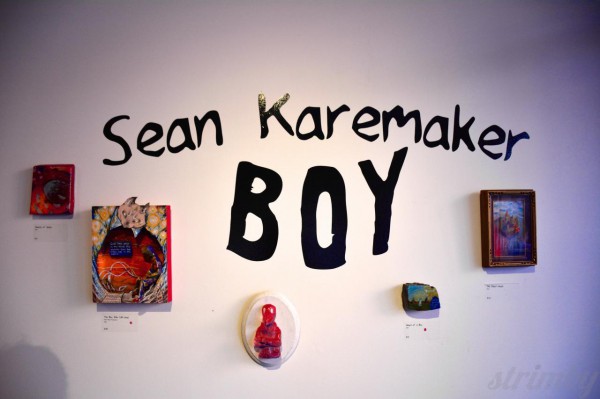 Makerlabs was the next stop along the way which featured my favourite piece of the evening: a laser cut wooden map of Vancouver with a nail in each location the artist Steven Smethurst had visited in the past year linked back to his home by yarn. The intricate detail of the map was very impressive.
The last stop of the evening was at the gallery 'The Archer and The Horseman' located just off Main Street on West 16th Avenue with several artists work on display.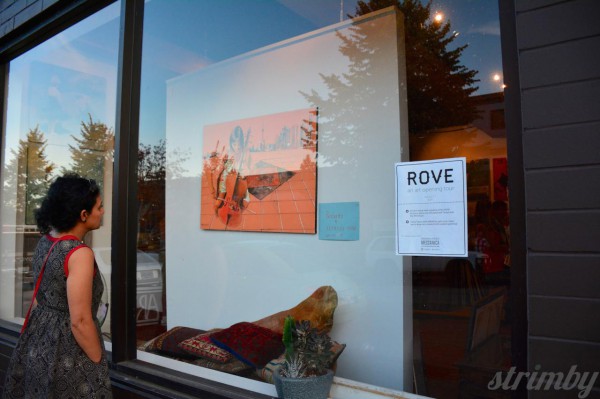 Rove was an excellent event highlighting many unique and talented local artists all while enjoying the incredibly diverse Main Street neighbourhood in Vancouver. Watch for upcoming listings of future Rove events so you don't miss out on the next one!