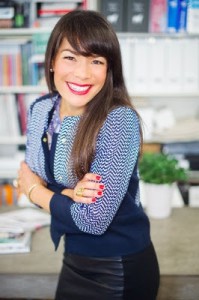 A tour de force behind the drafting and the boardroom table, Karin took her first steps into the design limelight in 2007, when she appeared as a cast member in HGTV's Design Interns. A short stint with the prestigious Vancouver firm Kelly Deck Design had prepared her well for the task, and being pitted against 11 other wannabe interior designers in a bid for the ultimate design job prepared Karin well for her next milestone – opening her own business.
With early entrepreneurial dabbling (from a grade school candy bar venture to working as a freelance designer in her 20s), Karin hit her stride in 2009 with the launch of her current company, Moeski Design Agency. At Moeski, Karin and her compact, clever team thrive on three core philosophies: camaraderie (teamwork is integral to success), communication (key between all involved parties), and creativity (dreaming, imagining and conjuring up new and interesting ideas is always job one). In Karin's words, everyone at Moeski feels like it's their dream job.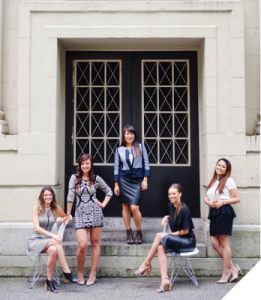 By offering a full range of design and project management services from concept creation to construction coordination, Karin and her design team are on a mission to make polished, cutting-edge style mainstream. Cultivating a classic style with an innovative edge, she has led Moeski to transform both residential and commercial interiors into luxurious, cutting-edge spaces. It's precisely that approach has landed prime clients, ranging from Krokodile Pear and Milltown Bar & Grill to a luxury penthouse in South False Creek and a Georgie Award-winning mansion in Langley.
With an inspired vision and impeccable taste that has earned her praise and recognition from a number of clients, partners and media, Karin is pushing the possibilities of design to broader and bolder heights.