Vancouverites Get 'Snow Globed' for a Good Cause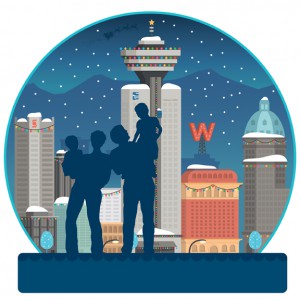 Photos taken inside giant snow globe to help British Columbians living with mental illness
WHAT: The Kettle Society, Harbour Centre, and the Vancouver Lookout are inviting Vancouverites to celebrate the season with a twist this year. Instead of photos with Santa, they are offering people a chance to get 'Snow Globed'.
Visitors to Harbour Centre's lobby can have a photo taken inside a giant snow globe with their own camera or phone. A minimum donation of $5 is suggested with 100% of proceeds going to The Kettle Society, a local non-profit that assists people living with mental illness.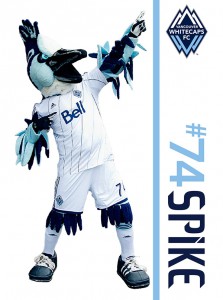 ** A sneak peek will be held on Friday, November 28. Participants can have their photo taken with the Whitecaps FC president Bob Lendarduzzi, club ambassador Carl Valentine, and mascot Spike.**
WHO: All Vancouverites are encouraged to participate. Special opportunity to meet Bob Lendarduzzi, Carl Valentine, and Spike.
WHEN: Whitecaps FC photo opportunity: Friday, November 28th, 10am to 11am.
Snow globe will be in operation from 10am to 2pm starting Nov. 29th through Dec 20th. It will be open Mon-Fri and on two Saturdays, Nov 29th and Dec. 6th.
WHERE: Harbour Centre lobby, 555 W. Hastings St., Vancouver
SOCIAL:    
#SnowGlobedatHC
@harbour_centre  @VanLookout
www.harbourcentre.com/get-snow-globed/
Picture of Spike Vancouver Whitecaps FC website.