After an excellent dinner at the Jinya Ramen Bar, we made our way to the 21st ever Sam Sullivan's Public Salon at the Vancouver Playhouse. Inside it was packed with people from all different calls of life. Executives, students, hipsters… it was a virtual cornucopia of social diversity. Our seats were in the media section at the very first row. The music was provided by an extremely talented string quartet "Four on the Floor" which is led by Michelle Faehrmann. The music was an improvised piece, ranging from traditional classical to modern. I can not help but think they were influenced by early Apocalyptica.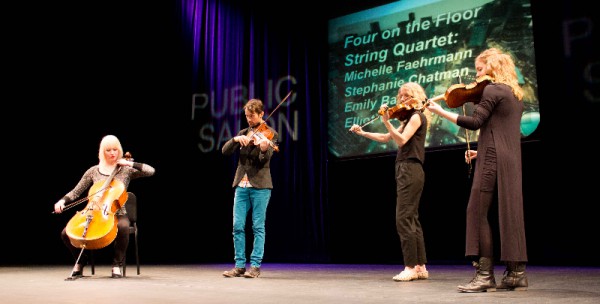 Jorge Amigo, is the creator and founder of #bemyamigo. This came into being after he found Vancouver to be a somewhat cold and distant city. His desire to break those social walls and reduce social isolation became the catalyst for his #bemyamigo. While he is a good speaker, and above average singer I found he jumped genres a few too many times and it took away from his message. As a result his message became somewhat convoluted.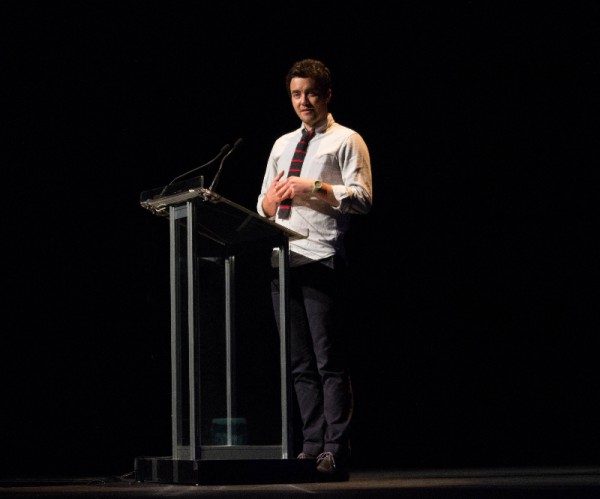 Jennifer Gardy, who I felt was the most interesting person of the night. She is a Senior Scientist in Molecular Epidemiology at the BC Centre for Disease Control. Armed with a razor-sharp wit, she spoke of the procedures followed in order to track and manage infectious diseases before they reach epidemic levels. She really got the attention of the crowd by saying in cases of new infectious diseases, we are screwed. Each new disease or strain is a puzzle upon itself, and to break it down requires part CSI, and part genetic super-scientist. It was fascinating hearing the science and procedures required to reduce the disease to its core DNA, its mutations, and tracking down its spread all the way to patient zero.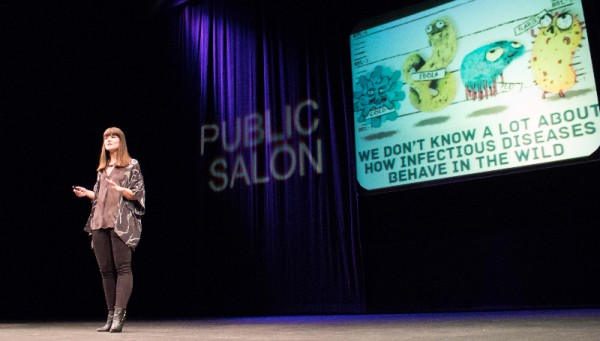 Meeru Dhalwala, was born in India before moving to the United States with her family. She spoke of how her Mother greatly influenced her as she made her transition to the world of Culinary Arts. Her Mother speaking little to no English when they moved to the United States worked a few jobs, but it was her time at a fast food restaurant that stuck with Meeru. This experience pushed her to make her kitchens friendly for the other female staff. When she moved to Vancouver in 1995 to join Vikram Vij she saw the opportunity to create the kind of kitchen her Mother would feel comfortable working in and ran with it. The result was exceptional quality in the food coming out of the kitchen that exuded the qualities of respect, dignity, and tolerance for everyone that worked in it.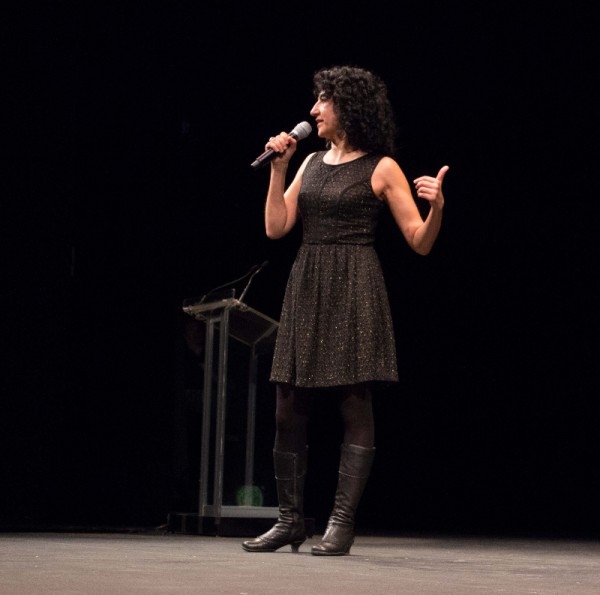 David Moscrop, sorry David but when you resort to using bad Justin Bieber/George Bush jokes to try to make a point, you've already lost. His big call to action was to be more involved/educated on the political process. Unfortunately big calls to action with no game plan to get there made this 20 minutes a waste of time.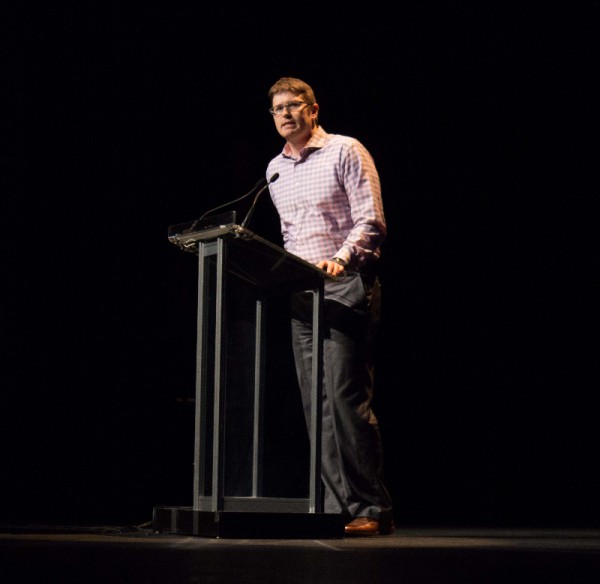 Trevor Brody, an Architect by trade he spoke about his original desire to become an astronaut. As a kid he spent his time in Air Cadets and learning how to fly. Within this passion, he developed the skill to draw highly technical drawings of aircraft that translate perfectly to his career as an architect. Suddenly he did a complete 180, and spoke of the destruction of society. He feels that society is on the verge of completely collapsing under its own weight. He then equated this with the upcoming Transit Tax plebiscite, saying a no vote is the equivalent of society stalling its progress, and hastening the collapse.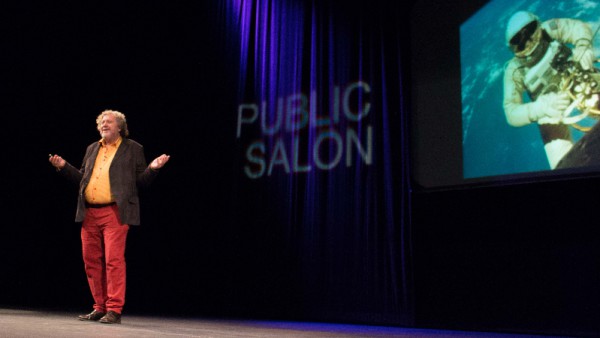 Erin Treloar, is the founder of Raw Beauty Talks. She spoke of her struggle with an eating disorder growing up, and how this led to her creating www.rawbeautytalks.com . The desired outcome is to force all major publications to ban photo-shopped images from their publications. While the message is very valid, I found the speech was unoriginal and the call to action was lacking.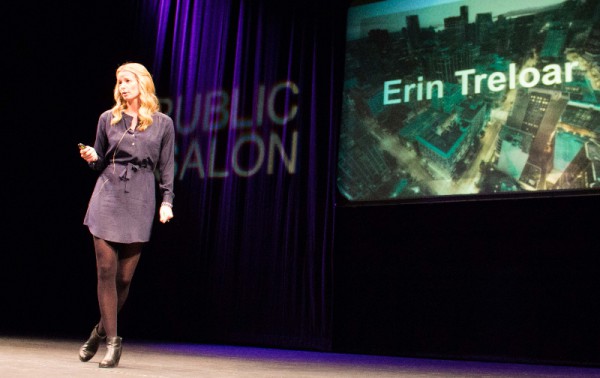 Cornelia Hahn Oberland, was the keynote speaker of the evening, and a living legend in Canadian architecture. She spoke at length at the importance of the need to have and maintain green spaces in city environments. Sacrificing green spaces in the name of population densification will eventually lead to an unhealthy social structure. Her call to action was aimed clearly at city hall and politicians, stating the overwhelming need to have a dedicated long-term city plan in place, one where the importance of green spaces is placed on equal footing with traditional development. Afterwards, the crowd stood up and gave her a rousing 2+ minute standing applause.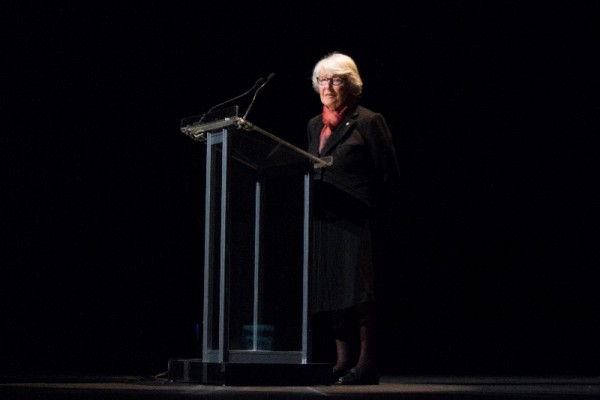 Author – Stanley Jones
Photo credit – Minaz Kurji Photography