REESE WITHERSPOON, AMANDA SEYFRIED and MICHELLE YEOH WEAR ICONIC TIFFANY & CO. JEWLERY TO 2015 MET GALA
Celebrities, fashion's elite and NY society all gathered last night at the annual Met Gala.  This year's theme, "China: Through the Looking Glass," honored Chinese culture, and many attendees paid homage to this theme with their attire.  Not only were the ensembles incredible and extravagant, those wearing Tiffany & Co. jewelry including Reese Witherspoon and Amanda Seyfried sparkled with a touch of NYC glamour.
Reese Witherspoon chose Jason Wu and a new collection of Tiffany jewelry, Masterpieces, for her Met Gala look.  Witherspoon stated, "I've been collaborating with Jason and [Tiffany * Co. Design Director] Francesca [Amfitheatrof] to create a really contemporary design that honors Chinese influence and Chinese history."  She continued, "Nothing says sophistication and elegance the way Tiffany jewelry does."
Tiffany & Co. Design Director: Francesca Amfitheatrof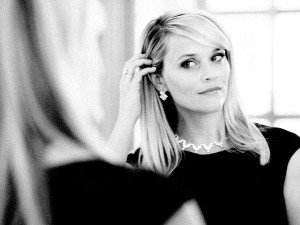 ·
·         Reese Witherspoon
·         Amanda Seyfried
·         Michelle Yeoh
·         Joe Mangeniello
·         Gao Yuanyuan
·         John Boyega
·         Edie Campbell
·         Zhao Wei
The MET Gala has been an annual cultural moment where the importance and marriage of fashion, culture and glamour are celebrated.  In preparation for the Gala, Reese Witherspoon and Tiffany & Co. Design Director Francesca Amfitheatrof met at the iconic Fifth Avenue location to select jewelry for Reese to wear from the new 2015 Masterpieces Collection – a new, couture collection making its debut this fall. 
Photos courtesy Tiffany & Co Facebook