Bartenders who weren't working were probably in the inner bowels of the CBC on Saturday afternoon, April 18th, having a sneak peek; make that a sneak sip, of some of the finest distilled spirits BC has to offer. This was the second annual BC Distilled Festival, designed to highlight BC's micro-distilleries. Their ranks have doubled since last year's event. Gone are the days when BC-made spirits were limited to the big boys, Seagram's in New Westminster, Park and Tilford in North Vancouver and another in Langley.
Estate wineries began in BC in 1980s, craft beer began to explode in the early 2000s and now distillers have joined the bandwagon. Founded in 2013 by Alex Hamer, BC Distilled seeks to promote and celebrate BC's new artisan distilleries.
Twenty-three BC Distillers gathered to display their wares. Fine quality gins, vodkas, bitters and even absinthe were offered for tasting. All producers spoke of a passion for local ingredients. In addition to the spirit displays, there were other non-alcoholic offerings including Bittered Sling Extracts, Walter All-Natural Craft Caesar Mix, SIP Soda and Dickie's Ginger. There were also yummy bites from Koko Monk chocolates, Forage Restaurant, the Donnelly Group and others.
This year's participating distillers:
1. Ampersand Distilling Co Duncan
2. Arbutus Distillery Nanaimo
3. Deep Cove Brewers and Distillers North Vancouver
4. Dubh Glas Distillery Oliver
5. Gillespies Fine Spirits Squamish
6. Sid's Vodka Vancouver
7. Endless Summer Distillery Kelowna
8. Fermentorium Distilling Co Victoria
9. Kootenay Country Craft Distillery Winlaw
10. Legend Distilling Naramata
11. The Liberty Distillery Vancouver
12. Long Table Distillery Vancouver
13. Maple Leaf Spirits Penticton
14. Odd Society Spirits Vancouver
15. Okanagan Spirits Kelowna & Vernon
16. Old Order Distilling Penticton
17. Pemberton Distillery Pemberton
18. Sons of Vancouver North Vancouver
19. Urban Distilleries Kelowna
20. Victoria Spirits Victoria
21. Von Albrecht Associates Delta
22. Wayward Distillation House Comox Valley
23. Yaletown Distilling Company Vancouver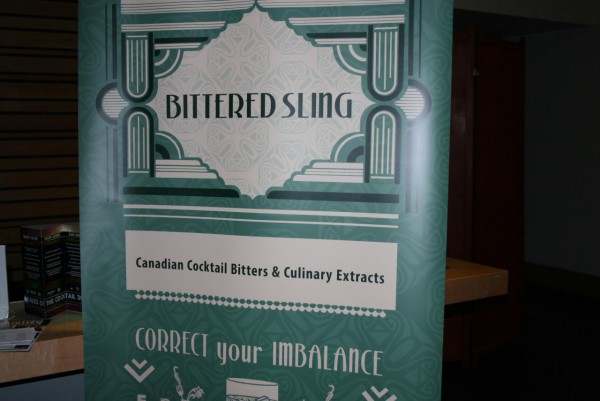 BC Distilled supports the BC Hospitality Foundation, which provides educational support and financial support for those in the hospitality industry who experience health/medical problems.
If you haven't tasted fine quality micro-distilled local spirits, drop by one of the above for a visit, look for them at your local grog shop, or be sure to be there next year for the third annual festival. Undoubtedly, there will be even more to sample.
Check them out at: http://bcdistilled.ca/