BIG News for Canadians –  Spence Diamonds is giving one lucky winner their dream proposal each month between October 1 and December 31!
Spence Diamonds wants everyones proposals to be special, magical, and unforgettable – just like their love! And after they propose, people want to hear how it happened! We will make sure your proposal becomes a piece of your story you can carry with you. All you need to do is submit your dream proposal and you'll be entered to win a chance to make it a professionally captured part of your love story.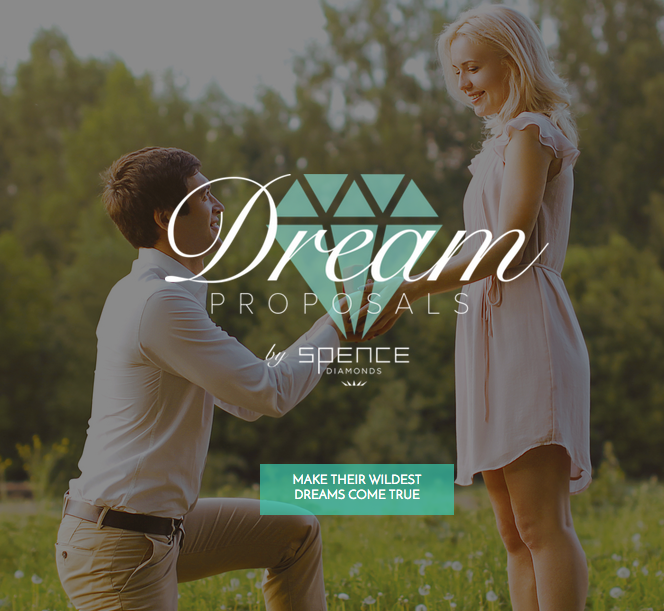 After you submit your dream proposal on the website, you can go to one of Spence Diamonds' locations to pick an unique engagement ring. Proposal experts, Just Because Vancouver, will read all of the stories, select the best ones to film, and make them a reality! They will reach out, help plan the details and supply the props, locations, and staff.
We would love to give three couples their dream proposals. Submit your wildest dreams proposal to – proposal.spence.com
#SpenceDiamonds
Facebook: @ShopSpence
Twitter: @ShopSpence