45th annual BC Home + Garden Show releases full lineup of must-see attraction Vancouver's top home improvement showcase hits BC Place Stadium, February 17-21, 2016
We are giving away tickets to the  BC Home + Garden Show February 17 – 21. To ENTER leave a comment. Like us on Facebook and follow on Twitter
Enhance your home, inside and out! The 45th annual BC Home + Garden Show will up the home improvement ante from February 17-21, 2016 at BC Place Stadium, with the industry's best known names, including HGTV's Bryan Baeumler and Carson Arthur, seminars and live demos from Vancouver's culinary masters, plus more than 425 local exhibitors. With innovation, inspiration and expert advice all under one roof, satisfaction is guaranteed – or the cost of admission is refunded.
SHOW DATES & TIMES
Wednesday, February 17th                    4:00pm – 9:00pm
Thursday, February 18th                       12 noon – 9:00pm
Friday, February 19th                            12 noon – 9:00pm
Saturday, February 20th                        10:00am – 9:00pm
Sunday, February 21st                          10:00am – 6:00pm
BC Place Stadium, 777 Pacific Blvd., Vancouver, BC V6B 4Y8
ADMISSION
Adults (13+):                                                 $16.00
Adults (13+): ONLINE                                   $13.00
Seniors (60+):                                               $13.00
Seniors (60+): ONLINE                                 $10.00
Seniors before 6pm (Thursday & Friday)       $ 6.00 (Box Office & Online)
Children (12 and under):                               FREE
Buy tickets online and save $3 at www.bchomeandgardenshow.com
CENTRE STAGE
BC Hydro Main Stage
Seeking sweet relief on a home improvement project? Look no further than Canada's most popular designers, realtors and home improvement specialists on the BC Hydro Main Stage. Celebrity presenters including Bryan Baeumler, star of HGTV's House of Bryan, Carson Arthur, star of HGTV's brand-new series Home to Win, and lifestyle expert Leigh-Ann Allaire Perrault will join a lineup of local favourites to deliver insight to up your home and garden game.
The Cooking Stage
Gather 'round The Cooking Stage for seminars and live demos from the city's most respected chefs and bartenders including Deniz Tarakcioglu of Cafe Medina, Julia Diakow of Tacofino, and Clement Chan of Torafuku, covering everything from cooking fundamentals to current entertaining trends. Don't miss our brand-new series, Meet The Makers, where Vancouver's culinary artisans and slow living experts will demonstrate step-by-step instructions for at-home cheesemaking, pickling, canning and preserving – the perfect antidote to those bumper crops at the end of every summer.
Battle of the Brewmasters
Let the battle begin! Opening night on Wednesday, February 17 will see Big Rock Brewery and Steel Toad Brewery go head-to-head on The Cooking Stage in a cut-throat cook-off featuring the best burger and beer pairing in town, starting at 6PM sharp. Snag a seat to cheer on your favourite chef and brewmaster duo, and stick around until the very end to see who reigns supreme.
REAL ADVICE
The Vancouver Sun Gardeners School
Growing apart from your garden plot? Rediscover your lost love for all things leafy with daily seminars from The Vancouver Sun gardening editor Steve Whysall and his team of gardening gurus, with topics ranging from urban gardens to edibles and everything in between. Dig in! Landscaped by Lily Designs.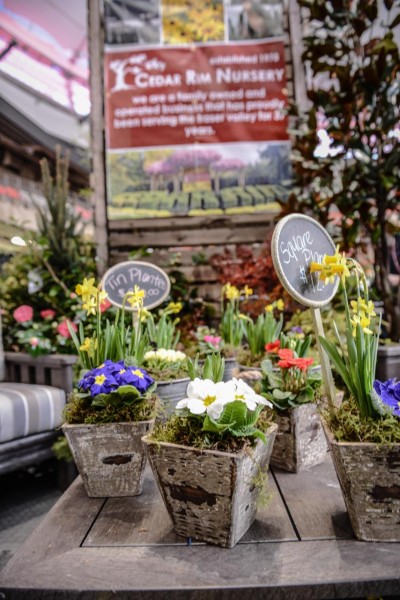 BC Hydro Power in Style
Learn how to pair attainable high design elements with energy efficiency throughout your home. Jamie Banfield Design manages to effortlessly convey the simplicity in cost savings through energy star appliances and fixtures and repurposed items for your home. Visit the BC Hydro booth to learn more ways to save on your energy costs.
Ask a Designer
Desperate for design guidance? Get your home style sorted in 10 minutes or less with a complimentary consultation from local professionals, including Friendly Decorator's Christine Friend, while gleaning inspiration from expertly styled home décor vignettes. Come prepared with paint swatches, flooring samples and an open mind to get the best tips for your time.
Toyota Test Drives
Have you seen the 2016 lineup of Toyota vehicles? Come test drive the All-New 2016 Prius, as well as a selection of other great models at this year's BC Home and Garden Show.  You can also enter to win a trip for four touring the East Coast! See the Toyota main display for more details.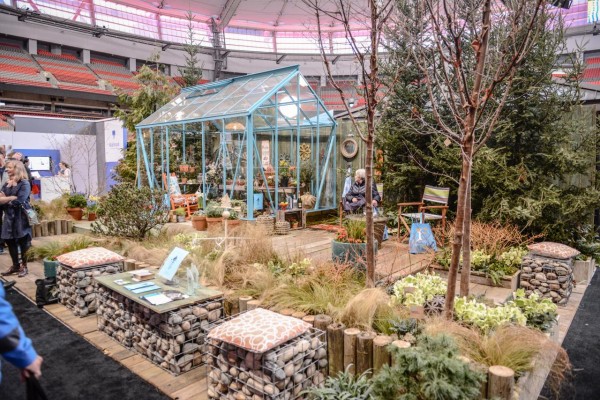 REAL INSPIRATION
Westcoast Smart Home
Reduced construction time, improved project scheduling, and fixed budget costs. If you're dreaming of an easier, kinder way to build your dream vacation home, it's here: introducing the Westcoast Smart Home by Trinity Post & Panel Inc. Combining the beauty of post and beam construction with energy efficiency, the result is a stunning 810-square foot bungalow made for contemporary west coast living. The evolution of construction is here, and the future looks cozy, chic, and cost-effective.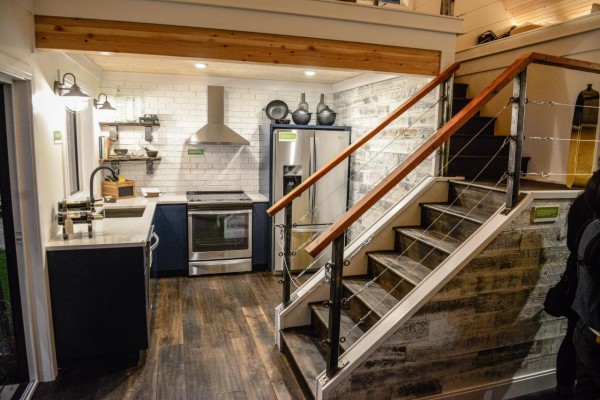 The Balanced Home
Home design is about so much more than trends and a sense of style. From furniture placement to tones, colours and textures, the way we perceive our environment has a massive impact on our day-to-day emotions. Discover how surroundings impact your mood in this multi-dimensional home by Kendall Ansell Interiors, built to explore the senses and offer inspiration with its balanced approach to design. Home, sweet home indeed.
Ultimate Upcycle Challenge: Planted
Great ideas are taking root for a cause! Place your silent auction bid on 10 truly unique garden planters created by the city's top influencers, including Christie Lohr of Style Nine to Five, Meagan Faye of LivingBoldly.ca, and Julia Dilworth of Western Living, using rescued items from ReStore Vancouver and supplies provided by Rust-Oleum Consumer Brands Canada. With 100% of proceeds benefitting Habitat for Humanity Greater Vancouver, your contribution will help provide local families with a safe, affordable place to live – something everyone deserves. Plants and flowers provided by Cedar Rim Nursery.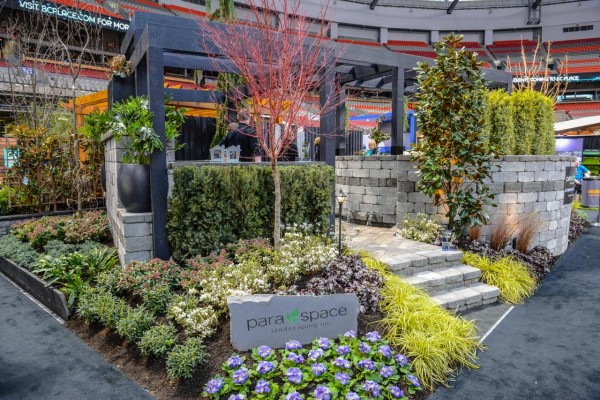 #SewAndShow
Get your DIY on at our free #SewAndShow feature booth. Sewing expert Denise Wild and her team of seam-stars will help you sew a quick, simple project. Take a selfie with your project in front of the booth's social backdrop to show off your accomplishment. You = DIY master!
M(art)ket
Bare walls, be gone! Dress up your home décor with choice pieces from local painters, photographers and sketch artists including Donna Giraud, Red Canvas Art Gallery and AVision Photography, with options suited to every taste and budget. Dreary palettes, be warned – your days are numbered.
Portobello West
Who's in need of a little retail therapy? Portobello West, Vancouver's favourite fashion and art market, is showcasing a selection of the city's top emerging artisans and craftspeople including Laughing Sparrow, The Salt Dispensary and Bowen Island Glass. With one-of-a-kind pieces to take any wardrobe, jewellery box or art collection to whole new heights, shopping local has never been so chic.
FLOFORM Lounge
Great ideas take shape in the presence of comfort, inspiration – and a little liquid courage. Located just steps from the BC Hydro Main Stage, this year's FLOFORM Lounge is designed by Gemstone Masonry & Landscape Supply and presented by Western Living. Snag a break from the action, take inspiration from your stylish surroundings, and toast to making those home improvements happen.
Feature Gardens: Water Wise
Our climate is changing, and so is our ability to cultivate lush, green gardens year-round. Explore more than 5,000 square feet of innovative greenscapes designed with conservation and drought prevention in mind by Jovak Landscaping, Transformations Landscaping, and Azuro Concepts, among others. From synthetic turf to hearty greens to self-contained recycled water features, together with innovative decking and design-forward patio furniture, there's something to inspire every new-age Eden.
Barkitecture
Doggy digs a bit dingy? You're not the only one who deserves a home makeover – treat your dog to the ultimate new pad. Five top local designers will try their hand at transforming a plain dog house into a pampered pooch palace, all up for silent auction in support of the BCSPCA. 100% of proceeds raised will go towards rescuing, protecting and caring for the animals that need it most.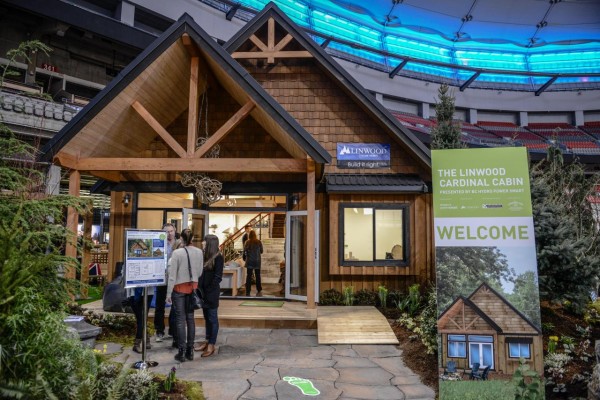 About the BC Home + Garden Show: The BC Home + Garden Show has been a staple in consumers' calendars since 1971, attracting more than 55,000 qualified visitors every spring. Produced by Marketplace Events, the show features high-interest exhibits, high-profile industry personalities and the latest home and lifestyle trends. Marketplace Events produces 42 home shows in 21 markets that collectively attract 1.5 million attendees and another 1.5 million unique web visitors annually.