Beer, Farm Fresh. Persephone Brewing 11-acre farm prides itself on brewing the FRESHEST BEER. They grow their own hops and use BC grain in every sip. Not content with simply making the best and freshest beer, Persephone is committed to making the world a better place through early adoption of ecologically positive systems and working as a social venture to employ people who need it most. Every can, glass, growler or keg you purchase helps them achieve these goals as a team, which now includes YOU!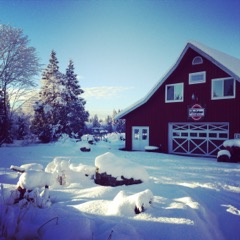 PBC is operated by a small team of extremely passionate people committed to the vision of supporting amazing beer built through local agriculture, community connectedness, and partnerships. Producing the finest quality craft beer (Gold medal winner, 2013 BC Beer Awards), our "farmhouse" approach integrates onsite farming of hops – one of the principal ingredients in beer – and other food crops in support of local food security (i.e. "farm to table AND farm to barrel"). We are also proud to support other BC farmers by sourcing barley grown and malted right here in BC!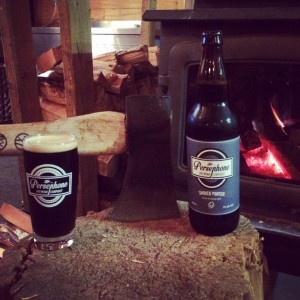 Very proud to announce that Persephone is now a Certified B Corp!  The first, and only brewery to be B Corp in BC!
Please support us and ENJOY THE BEER!
Brian Smith Owner and CEO
Mark Brand Owner and Business Development