Canada's Royal Winnipeg Ballet Presents Poignant Tale of
Hope and Understanding in Vancouver Premiere of Going Home Star
Heartrending Ballet Pays Tribute to the Experiences of
Residential School Survivors and Opens Important Dialogue
About Truth and Reconciliation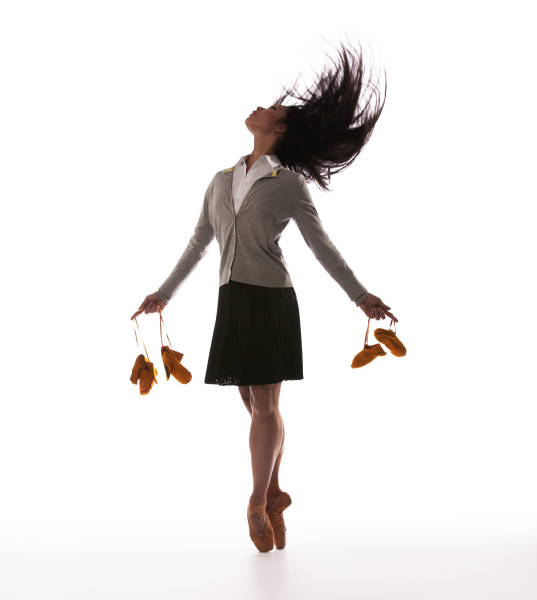 Canada's Royal Winnipeg Ballet (RWB) presents the Vancouver premiere of the critically acclaimed and deeply moving classical ballet, Going Home Star – Truth and Reconciliation, April 7 to 9, 2016 at the Queen Elizabeth Theatre. A transformative tale of hope and understanding, this "inspired and inspiring" (CBC) production honours the many stories, both told and untold, experienced by First Nations Residential School survivors and their families.
"Going Home Star is without question one of the most important productions in the RWB's 75 year history. We feel immensely honoured to have been entrusted with this story – and to use the ethereal beauty of ballet to further a significant dialogue around truth and reconciliation," says André Lewis, RWB Artistic Director. "Born from a collaboration between some of Canada's finest creative minds, it is a gorgeously raw, exquisitely honest work whose artistry and message will resonate in the hearts of all Canadians."
First envisioned more than a decade ago by the late Cree elder and activist Mary Richard and Lewis, this tragic yet hopeful tale was lovingly crafted by a remarkable team of some of Canada's top artistic talents, including award-winning novelist Joseph Boyden, acclaimed choreographer Mark Godden, renowned composer Christos Hatzis, and featuring the powerful music of the Polaris prize-winning Inuk throat singer Tanya Tagaq, and Steve Wood & the Northern Cree Singers.
The hauntingly poignant and intensely heartfelt ballet tells the story of Annie, a young, urban First Nations woman adrift in a contemporary lifestyle of excess. But when she meets Gordon, a mystical trickster disguised as a homeless man, she's propelled into an otherworldly realm where the pair travels the roads of their ancestors, rife with injustice and abuse. As they learn to carry one another's burdens on their journey through the past and towards a hopeful future, both Annie and Gordon learn that without truth there is no reconciliation.
Receiving widespread acclaim, Going Home Star is a powerful production that bravely faces the pains and atrocities of Canada's past, while giving hope for healing and wholeness in our future.
Commissioned by Canada's Royal Winnipeg Ballet, with the support of the Truth and Reconciliation Commission (TRC), Going Home Star – Truth and Reconciliation premiered in Winnipeg in October 2014, as part of the RWB's 75th anniversary season.
Pre-show Chats will take place prior to each performance from 7 to 7:30pm, in the east wing of the Queen Elizabeth Theatre lobby.
About Canada's Royal Winnipeg Ballet (rwb.org)
Founded in 1939, Canada's Royal Winnipeg Ballet holds the double distinction of being Canada's premier ballet company and the longest continuously operating ballet company in North America. Versatility, technical excellence and a captivating style are the trademarks of Canada's Royal Winnipeg Ballet, qualities that have garnered both critical and audience acclaim. RWB's superlative standards keep the Company in demand around the globe as it presents more than 150 performances every season across Canada and in the United States, South America, Europe, the Middle East, Russia, Japan, Asia, and Mexico. Under the artistic direction of André Lewis for more than fifteen years, the Company is said to have never looked more resplendent, more assured, and more ravishing.
LISTING INFORMATION Canada's Royal Winnipeg Ballet presents
Going Home Star – Truth and Reconciliation
Date: April 7-9, 2016 at 8pm
Ticket prices: $29 to $89 (plus service fees)
Address: The Queen Elizabeth Theatre
600 Block Hamilton St.
Vancouver, BC V6B 2P1
Box Office: Online at Ticketmaster.ca
By Phone at 1-855-985-ARTS (2787)
Website: rwb.org
Pictured: Sophia Lee    Photos by: Réjean Brandt Photography