Rocky Mountain Flatbread Co.
Suzanne Fielden, a visionary and co-owner of three restaurants, warmly greeted me as I entered the Rocky Mountain Flatbread restaurant in Kitsilano .  Suzanne and her husband, Dominic, are co-creators of the unique family restaurant focussing on health, community and education.  I was there on April 13th to experience the Wild Spring Greens, Long Table Event.
In minutes I found myself comfortably seated, sipping a breezy, aromatic Phillips Gin based cocktail, alongside some twenty plus patrons.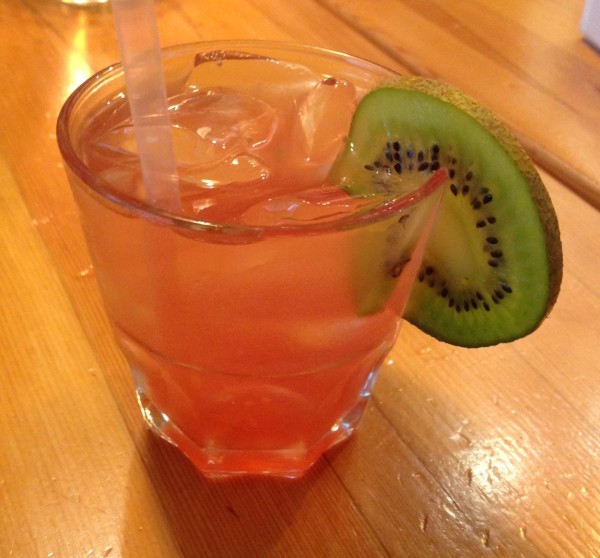 Holistic Nutritionist, Carla Budd, introduced herself and the novel concept of internal spring cleaning. "Chard and Kale are the brooms," stated Carla, "which when given the chance will happily sweep up, tidy and flush out the mess in our digestive tracks."  She cited Nature as the benevolent donor of everything we need to declutter, cleanse and build strong, high functioning bodies.  Using local spring greens and a tempting array of nutritional ingredients, she juiced a light, just sweet enough, super food smoothie guaranteed to perk up the most reluctant digestive track.  Carla and Suzanne's dedicated team of food educators, have backgrounds in urban gardening and have been working in VSB schools for over eight years.  This year, they enjoy eight VSB partnerships.  http://earthbites.ca/school-programs/.
Featured spring greens included tasty, local fiddleheads, containing Omega 3, 6 and anti-inflammatory properties.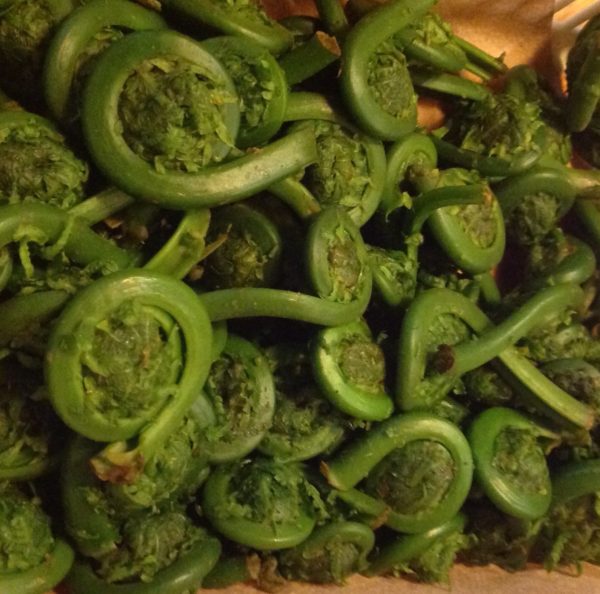 Note: The cooking time recommended by health authorities for fiddleheads is 15 minutes if boiled and 10 to 12 minutes if steamed.[4]
Eating locally and seasonly – today's mantra – ripens into reality here at Rocky Mountain Flatbread restaurant.  For me, the Spring Greens Salad was particularly delectable.  So taken by the medley of flavours, I asked Suzanne for the recipe which she graciously wrote out to share!  Visually, this salad warrants an extended gaze.  It's delicate structure was lightly burnished with orange vinaigrette and topped with sunflower and beet sprouts.  Interesting to note is that the beet sprouts are grown behind the Kits restaurant, in the proprietor's micro-farm and were harvested one hour before serving.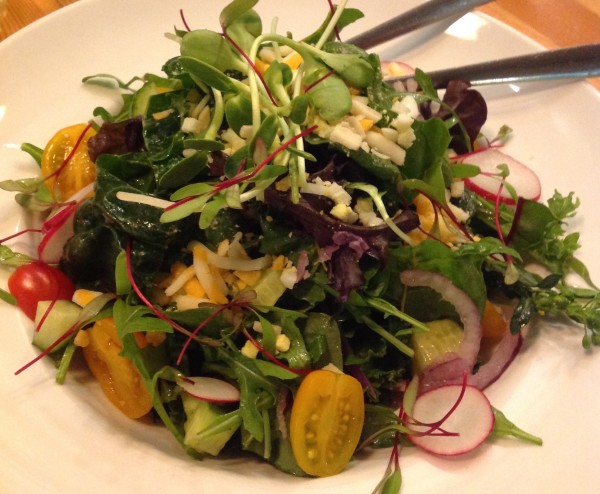 Thin crusted pizza was next on the menu.   Best known for hand toiled  flatbread pizzas, Chef Oliver doesn't disappoint!  Using local, organic ingredients, he crafts a crunchy, thin crust Neapolitans would embrace.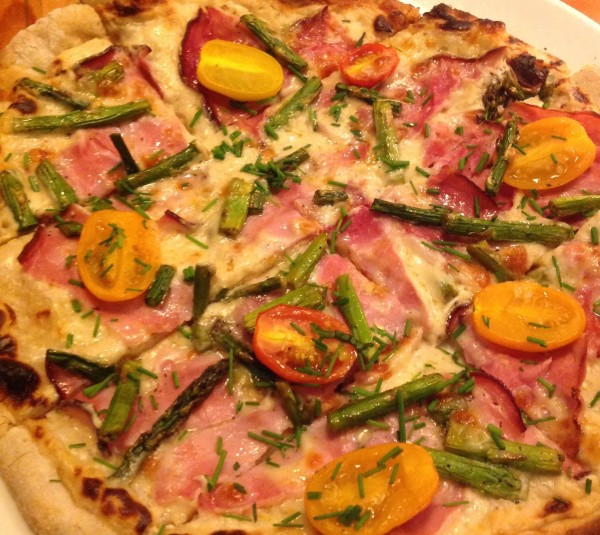 The casual, long table setting,  savoury pasta and flavoursome beer united to disarm the most reticent guest.  It was fun commenting on rotini pasta with folks I'd never before met, and unique to observe a live wall absorbing the vibrant chatter.  Just when I thought I couldn't be persuaded to eat another morsel,  a whiff of warm, double chocolate brownie, homemade vanilla ice cream and whipping cream lured our senses.  Now, that's a wrap!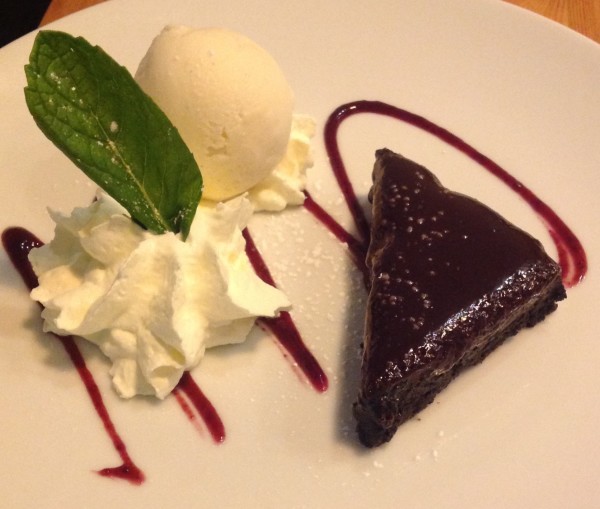 The next Long Table Event takes place on May 3rd, 7 – 8:30 pm, Main Street location.  Lori Weidenhammer, author of Victory Gardens for Bees demonstrates how to create a bee friendly garden and how edible flowers add beauty and flavour to sweet and savoury recipes.  Participants will enjoy foods from BC farms, forests and oceans.
Recipe for Spring Greens Salad
Arugula
Spinach
Kale
Rainbow Chard
Grape Tomatoes
Radishes
Red Onion
Organic Eggs
Mature Cheddar
Orange vinaigrette
Sunflower and Beet Sprouts