Top international models unite to raise funds for clean water projects in South Sudan
Canadian super-model Heather Marks will be walking the runway at the Obakki Foundation's one-of-a-kind fashion gala, which takes place at Holt Renfrew on Tuesday May 10 to raise funds for clean water projects and education in South Sudan.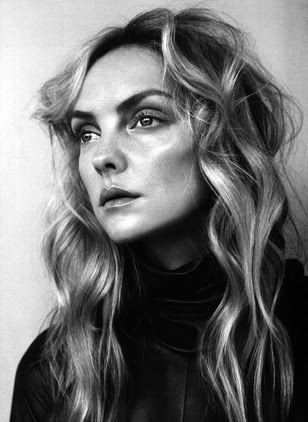 Discovered in her hometown of Calgary at the age of 12, Heather has since graced countless covers such as Elle, W, and Vogue, and has walked for every major fashion house, including Givenchy, Yves Saint Laurent and Louis Vuitton. The Vancouver-based Obakki Foundation is truly honoured to have Heather's participation in what promises to be a remarkable evening.
Heather joins other leading Canadian and South Sudanese models, including Tasha Tilberg, Ajak Deng, Grace Bol, Achok Majak, and Mari Agory, to walk the runway in Obakki's newest designs and select pieces from Holt Renfrew's current collections: bringing together the vision of Obakki's creative designer and founder Treana Peake, whose goal is to unite fashion and philanthropy to create positive change in the world.
"Words can't describe how thrilled I am to have the support from each of these women for a cause that I believe so deeply in," says Peake, founder and director of the Obakki Foundation, her clothing line's philanthropic counterpart. "It's not often that we see names such as these in the Vancouver fashion scene, so to have them here reaffirms just how special this evening will be for those in attendance. Combined with food, drinks, music and some very special guest speakers, this event will be a memorable one."
Doors open at 7:30pm, with a Red Carpet reception hosted by fashion media personality Susie Wall from 7:30pm until 8:30pm, and the runway fashion show to follow at 9pm. All proceeds from ticket sales, and 10% of Holt Renfrew sales after the event, will go directly towards helping the Foundation develop clean water projects in South Sudan.
Tickets are available via Eventbrite (https://walkforwaterbenefit.eventbrite.ca) for $150 and include fashion show, reception, drinks & canapés, live music and entertainment. A limited number of VIP tickets that include front row reserved seating, gift bags and an opportunity to mix and mingle with the evening's stars at a private hosted pre-show reception are available for $300.
For more information about the work of the Obakki Foundation, visit https://obakkifoundation.org
About Obakki
Obakki creates classic and refined styles for the modern woman. These timeless staples capture effortless elegance for the everyday, offering pieces that are as beautiful as they are wearable. Founded in 2005 by Treana Peake and based in Vancouver, the luxury label is an extension of Peake: as an avid traveler and leading humanitarian, Peake's inspirations can be as diverse as cross-country road trips all the way to the cattle camps of South Sudan, creating special and versatile pieces that connect customers to a real story. Obakki has been featured on the likes of Gwyneth Paltrow and Kate Hudson, and the label has also graced the pages of international publications such as Vogue UK and Elle. The Obakki Foundation, Obakki's philanthropic counterpart, is a registered charity that focuses on providing clean water and education in Africa. Obakki absorbs all the administrative fees of the charity, allowing 100% of Obakki Foundation's public donations to go directly to its charitable initiatives.
About The Obakki Foundation 
The Obakki Foundation drills and monitors wells in Africa. Since 2009, we've provided over 810 wells and brought water to more than one million people. Our model is simple: we drill wells, monitor their adoption, and then expand development in villages that show a capacity for maximizing their newfound resource. Our wells reduce conflict over food and water. Communities are able to settle in one place and no longer need to move around in search of clean water. By working together to develop long-term solutions for growth, communities are able to build homes, engage in trade and send their children to school. 100% of all donations go directly to our projects. The Obakki clothing line absorbs all of our administrative costs. We believe that donations have the biggest impact when directed to the areas of greatest need.