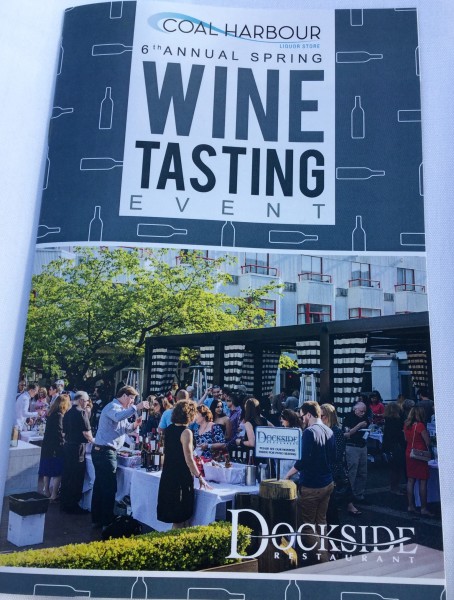 Coal Harbour's 6th Annual Spring Wine Tasting was held at Dockside Restaurant on Granville Island, which has won the "Best Patio" award for the last six years running in The Georgia Straight's Golden Plate Awards.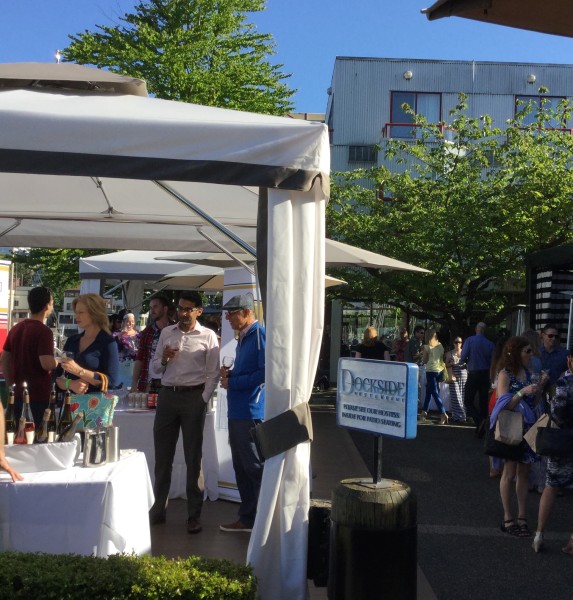 The day was near perfect for this al fresco event. There were over 100 wines, both domestic and imported, along with craft beers and spirits available to sample. In addition, Dockside prepared tapas.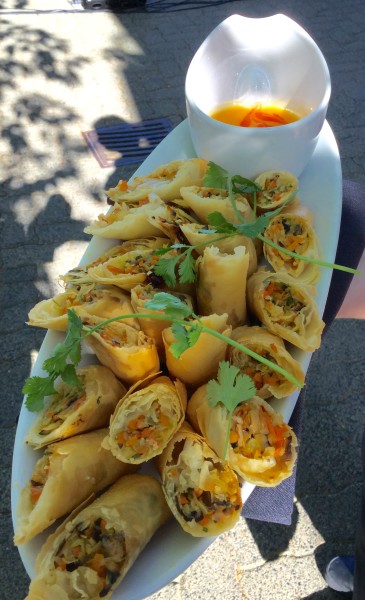 Participants included:
Bomber Brewing                               Vancouver
Persephone Brewing Co.                  Gibsons
Sea Cider Farm & Cider House        Saanich
Left Field Cider Co.                           Mamette Lake
Powell Street Brewing                      Vancouver
Steel and Oak Brewery                     New Westminster
Sea Star Vineyards                            Pender Island
Unsworth Vineyards                          Cowichan
Bonamici Cellars                                Okanagan Falls
Okanagan Crush Pad                        Summerland
Summerhill Pyramid Winery              Kelowna
The Hatch Winery                              Kelowna
Arrowleaf                                            Lake Country
Stoneboat                                           Oliver
International Cellars                         Agents – various
Andrew Peller Import Agency         Agents – various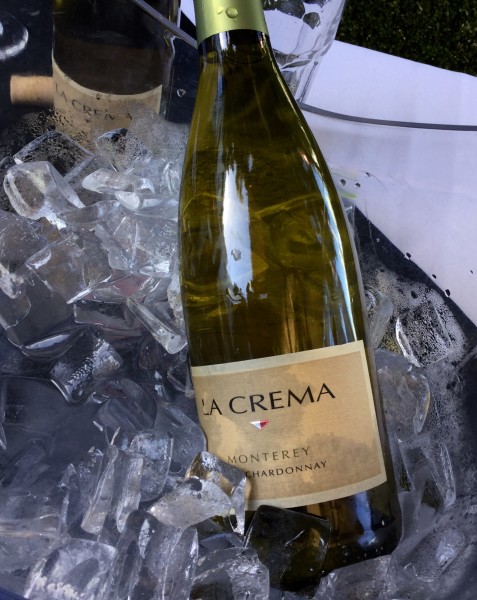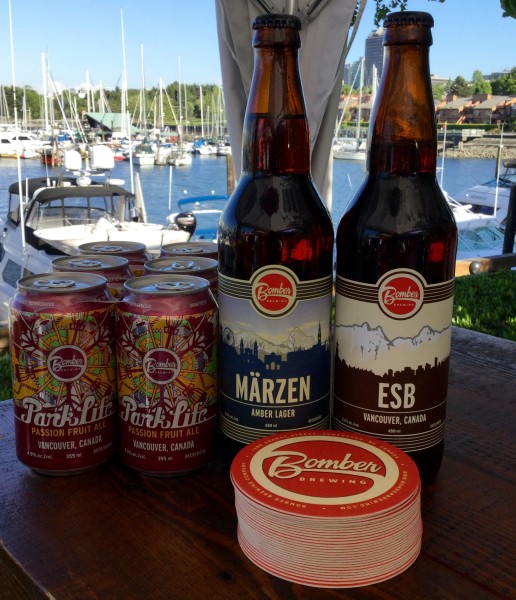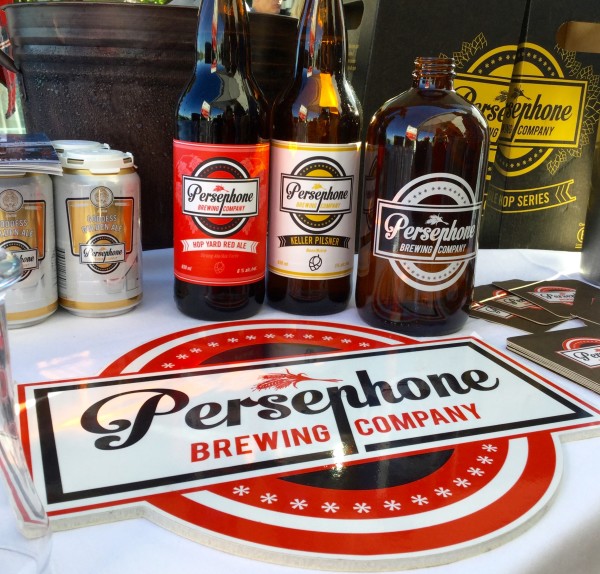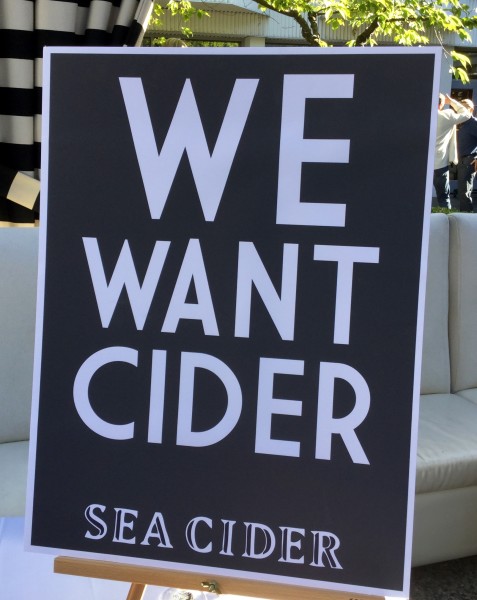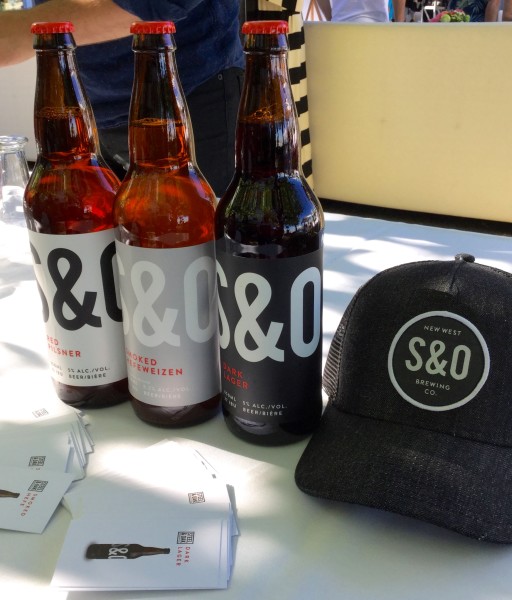 With such an impressive line up, it was impossible to make it around to every table. I focussed on the wines and as a result, didn't have time to try any beers or ciders. Instead of brief notes on every wine I sampled, which were all good or better, I am going to just list a few standouts of the day.
Okanagan Crush Pad
Narrative XC – the Prosecco lovers say WOW! Buy this wine, you'll love it.
Haywire Pinot Gris – great structure, taste the land, subdued fruit with a core of minerality that lingers on the finish.
Narrative White – a blend of many, dry with just the slightest hint of spritz.
Narrative Rosé – strawberry and cherry, elegant, long finish. Look out Provence.
Narrative Red – Gamay and Syrah, true to form, red fruit, dry with a signature racy mineral core.
Haywire Pinot Noir – canned cherries, well structured with a lingering finish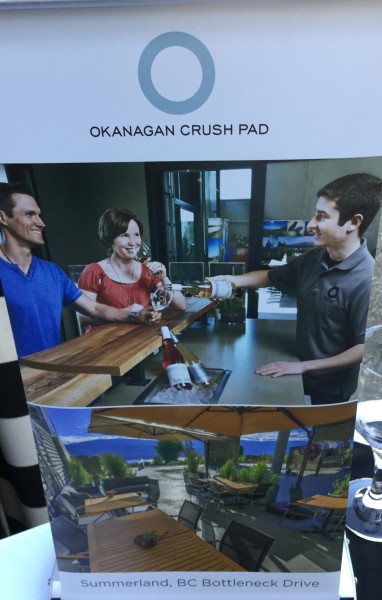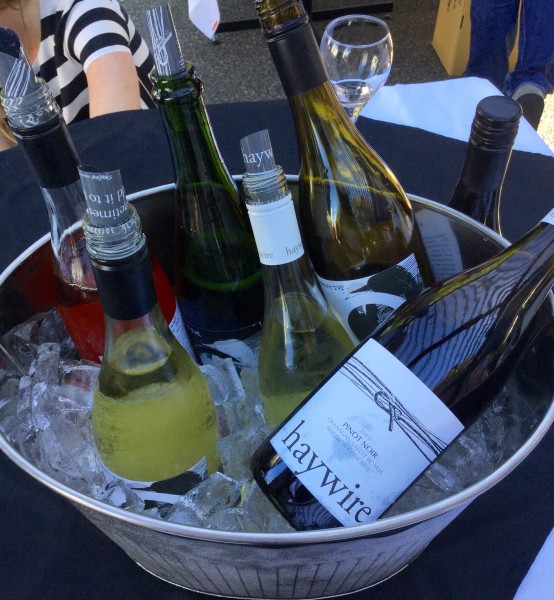 Summerhill Pyramid Winery
Cipes Ariel – this sparkling wine that was made in 1998 you would swear is French. Classic Champagne in all its glory – brioche, almonds and dried fruit.
Cipes Rosé – a delicious bottle of bubbly with tasty red berries and great mousse. Attractive cranberry colour. Open a bottle and celebrate anything.
Ehrenfelser – a great example of what can be done with this grape, luscious, good mouthfeel, pear, pineapple and apricot on the palate. A very popular wine.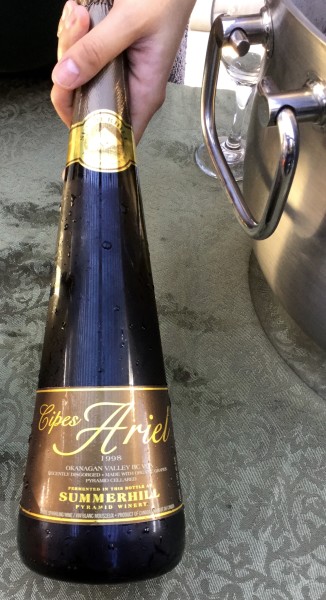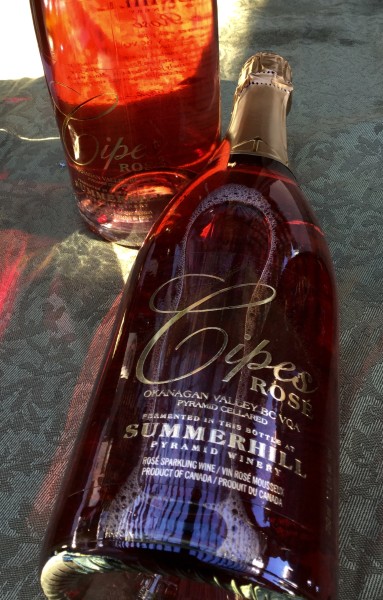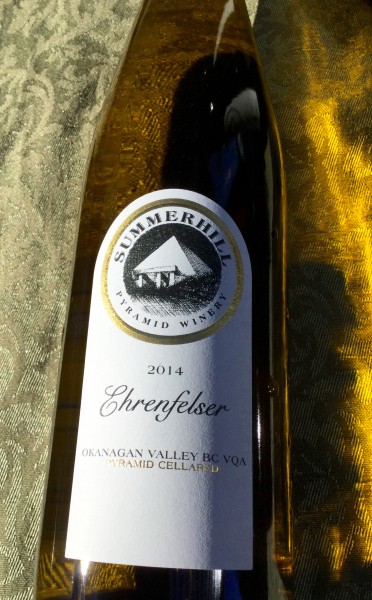 Unsworth Vineyards
Unsworth Charme de lile – a blend of Pinot Gris and Pinot Noir that is very tasty and made in the Charmat method. Prosecco like with citrus and apple notes.
Unsworth Rosé – made from Pinot Noir. The 12-hour skin contact gives the wine a delicate colour. Good mouthfeel and structure with strawberry and red fruit, dry and elegant.
Unsworth Pinot Noir – very nice with cherry and strawberry on the nose and palate with a medium plus finish.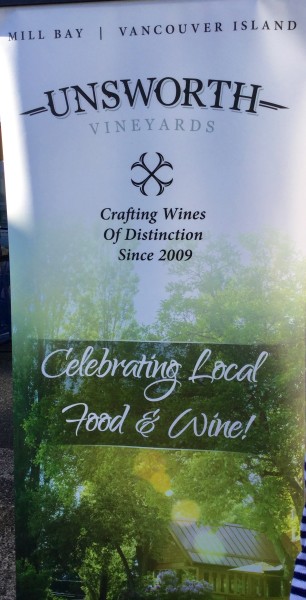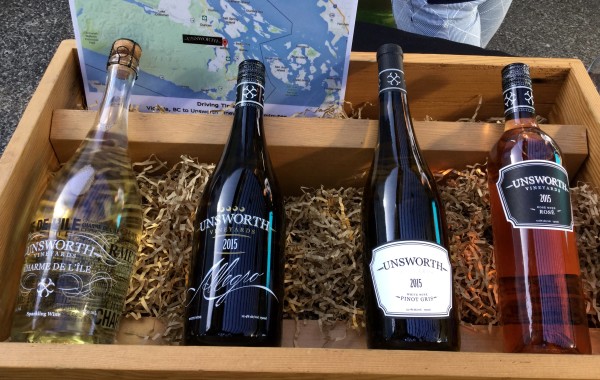 Bonamici Cellars
Bonamici Sauvignon Blanc / Viognier – this interesting blend also contains small amounts of Marsanne and Roussanne which gives it rich elegance.
Bonamici – Cabernet Franc – good fruit and good structure
Bonamici Belviaggo – blackberry, earth, red berries and cassis with good structure and a medium-long finish.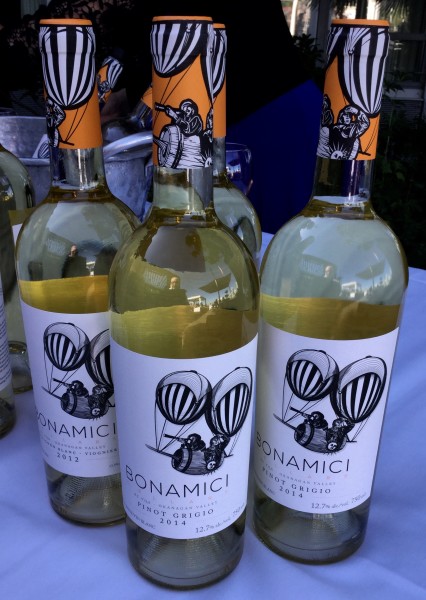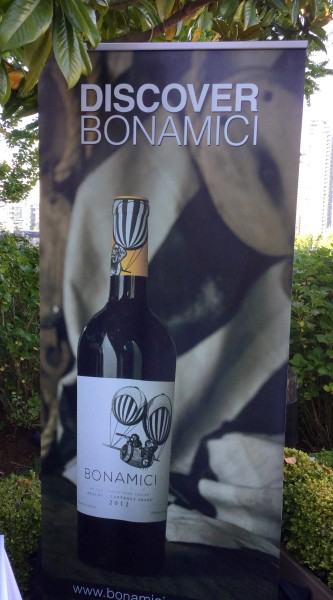 Stoneboat
Stoned White – a new brand for the former Chorus. Bright with tropical fruit and juicy, just perfect for summer picnics and patios.
Stoned Red – Stoneboat fans will recognize this as Duet, a blend of Pinot Noir and Pinotage. Excellent flavours of cherry, strawberry, spice with a hint of violets.
Faux Pas Rosé – one of BC's best, well made with good structure and tasty fruit. This will make a believer out of those who turn up their nose at 'pink'.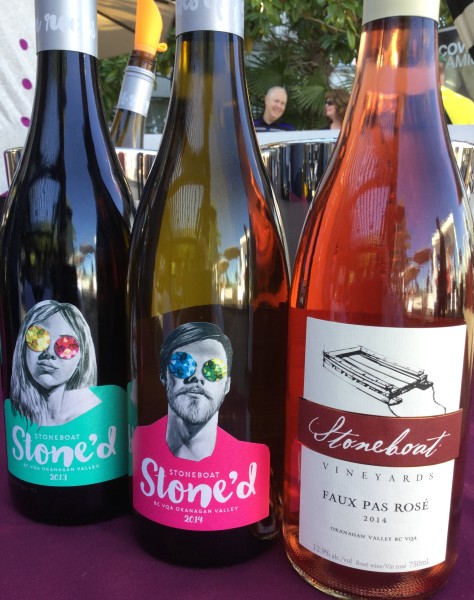 Sea Star Vineyards
Sea Star Ortega – this is a varietal not many people have tried or even know about, but the should and this one is particularly impressive – elegant and very well structured. Tropical fruit salad.
Sea Star Salish Sea – a blend of Ortega and Siegerrebe. Tropical fruit, citrus and floral notes.
Sea Star Stella Maris – a six grape blend that just has a punch of tree fruit flavour
Sea Star Blanc de Noir – made from Pinot Noir, this dry rosé has aromas and flavours of strawberry and rhubarb.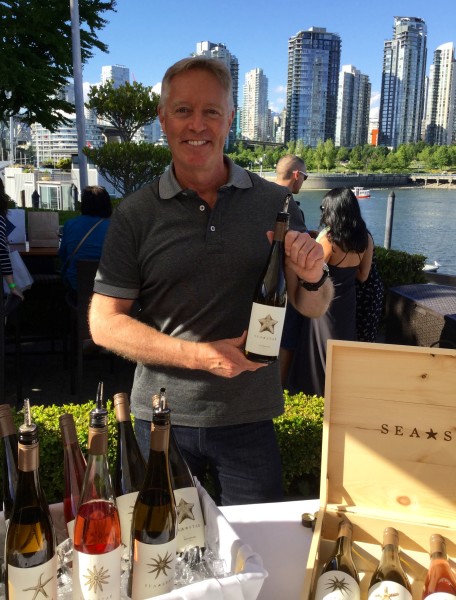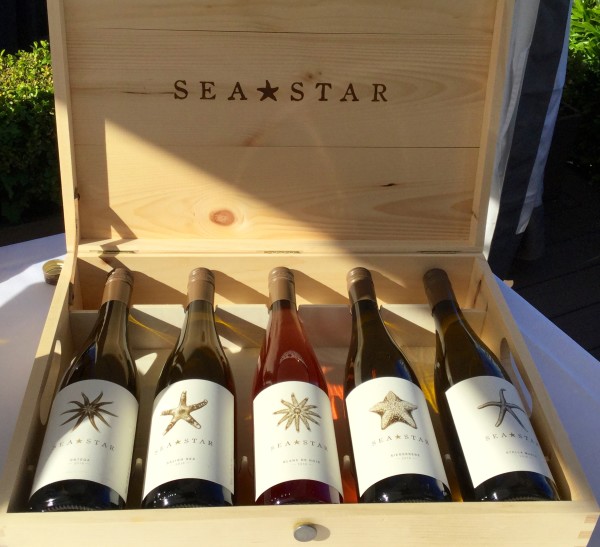 When it comes to wine, we don't know how lucky we are to live in BC and have access to so much variety and quality. Our wines are among the finest in the world. The next time you are visiting Granville Island, make sure to take some time out to have dinner at Dockside or at least a delicious glass of BC wine on their stunning patio.