Vancouver-based firm melds high design with cutting-edge technology
A multi-million-dollar investment in the local design community, Vancouver, B.C.-based Kabuni is ushering in a new age in interior design.
Thanks to its revolutionary, free-to-use app and its first brick-and-mortar incubator/hub at 1378 W. Pender St. in Vancouver, British Columbia, Kabuni brings designers, makers and design-lovers together both virtually and in real life, on the local level and internationally.
"We've created a community at Kabuni that brings local design talent to a North American audience," says Kabuni founder and CEO Neil Patel. "By connecting designers with local creators, Kabuni is forging strong professional networks within the local design community. By connecting those designers and creators with a North American audience through our free-to-use app, we're making the talents of that community available to the North American market."
• Designers can focus on designing. By creating inspiration boards the Kabuni app allows them to interact with potential clients online and receive a portion of the revenue generated on each Kabuni product purchased
• Makers can focus on creating. Kabuni introduces its vendors' work to countless design professionals, as well as a North Amercian audience.
• Design lovers can support local makers and designers by scanning Kabuni's professional inspiration boards and shop hundreds of interior design elements online and can also choose an interior designer based on their tastes and the scale their project.
"The app is only a part of what Kabuni offers," says Patel. "In order to strengthen the local design community, the Kabuni Design Studio will play a central role in bringing people together."
Located at 1378 W. Pender St. in Vancouver's Coal Harbour neighbourhood, the first-ever Kabuni Design Studio is a 3,000 square-foot, multi-functional space on two floors that acts as a design-community hub, co-share workspace, gallery, event space and home to Kabuni's advanced technology design tools.
Designers are able to work alongside other professionals in a co-office setting and can invite their clients to the space to work through inspirations and ideas using Kabuni's groundbreaking technology. Local makers will showcase their work throughout the space on a rotating basis while Kabuni's series of lectures, seminars and even children's art classes, will drive and build design-community spirit.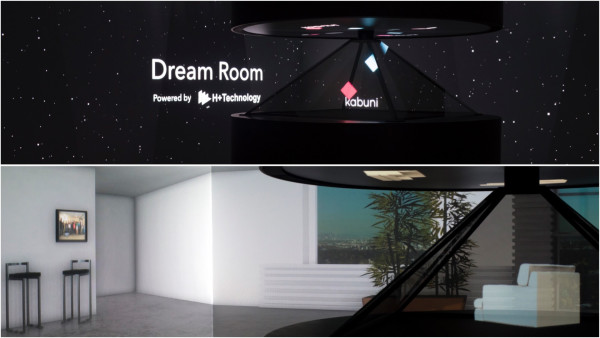 Most impressively, the Kabuni Design Studio is home to the Dream Room: a cutting edge, 3D virtual-reality conceived specifically for interior design. A 480-square-foot holographic space, the Dream Room allows clients to visualize a complete design scheme — incorporating hundreds of pieces of furniture using only an iPad.
More than a retail outlet, more than a design firm, more than a maker's studio, Kabuni brings all three together with the power of technology and old-fashioned relationship-building to create a whole new design experience for your home.
Kabuni plans on opening additional Kabuni Design Studios across North America. And, true to Kabuni's passionate belief in community-building, partial proceeds from all purchases in Vancouver benefit Pacific Youth and Family Services Society's Peak House.
The Kabuni app is available on Apple iTunes and at www.kabuni.com
SOCIAL MEDIA

Facebook: /GetKabuni
Instagram: @getkabuni
Twitter: @getkabuni
Website: www.kabuni.com