Bard on the Beach Shakespeare Festival presents its annual Opera & Arias concerts, bringing Mozart's beguiling music to life with a costumed concert staging of excerpts from his ever-popular opera, The Magic Flute. Enjoy the 27th season of Bard on the Beach by attending a live performance of this delightful piece, complete with memorable melodies, love and adventure.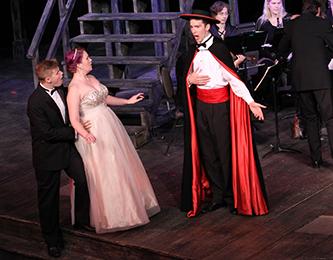 Having recently returned from performances in the Czech Republic, the rising stars of the UBC Opera Ensemble and members of the Vancouver Opera Orchestra bring The Magic Flute to Vanier Park over the course of two Mondays in late August and early September. UBC's Nancy Hermiston directs this in-concert staging with conductor Leslie Dala leading the musicians. All performances are hosted by Bard Artistic Director Christopher Gaze.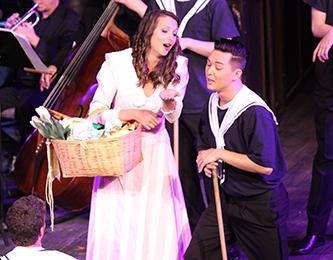 "I'm so pleased to bring the beautiful music of Mozart to our audiences," said Gaze. "We look forward to showcasing the tremendous talent of the UBC Opera Ensemble, and are delighted to continue this summer tradition. The Magic Flute is the perfect addition to our 2016 season."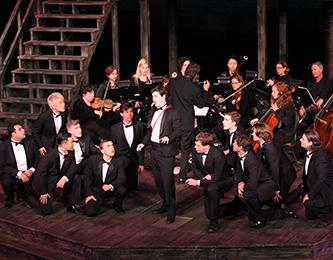 UBC Opera Ensemble was created in 1995 by Professor Hermiston and draws from advanced students in the UBC School of Music. The Magic Flute will feature both familiar and debut soloists, with a cast including: Spencer Britten, Nicole Brooks, Jeremiah Carag, Simran Claire, Kallie Clayton, Melodie Corbett, Colleen Donnelly, Matthew Gaskin, Kevin Guiman, Elizabeth Harris, Kurt Haunsperger, Shante van Horlick, Luka Kawabata, Leila Kirves, Alec Lee, Emmanuelle Lyons, Amira McCavitt, Matthew McLellan, Taryn Plater, Geoffrey Schellenberg, Ron Shankaruk, Andrew Stewart, Moriah Wax and Andrea Wyllie.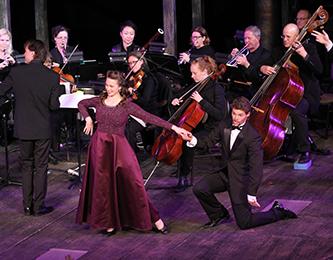 Matinee performances (2pm) and evening performances (7:30pm) are on Monday, August 29 and Monday, September 5. The concerts are on Bard's BMO Mainstage, backed by a spectacular vista of mountains, sea and sky.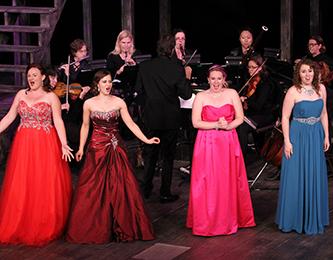 Ticket prices for 2016 include all applicable fees & taxes and begin at $20. Early booking is recommended for best seat selection; many performances sell out in advance. Full pricing information and site and event details are on the Bard website at bardonthebeach.org. To book tickets, call the Bard Box Office at 604-739-0559 or (toll free) 1-877-739-0559 or order online through the Bard website. Bard on the Beach gratefully acknowledges its 2016 Season Sponsor, Goldcorp.

About Bard on the Beach Shakespeare Festival
Bard on the Beach is one of Canada's largest not-for-profit, professional Shakespeare festivals. Established in 1990, Bard is an annual summer festival with a mission to perform, explore and celebrate the genius of William Shakespeare, surrounded by the natural beauty of Vancouver, British Columbia. Play performances run Tuesday through Sunday with matinees on selected weekends and weekdays; numerous special events on Monday evenings. All evening performances start at 7:30pm.