The Pacific National Exhibition (PNE) has unveiled its line-up for the 2016 Fair at the PNE, British Columbia's most popular event and an annual tradition for thousands of families from across the province. With a diverse entertainment line-up that will appeal to families, teenagers and those who are young at heart, the 2016 Fair is set to be one of the most eagerly-anticipated in recent memory.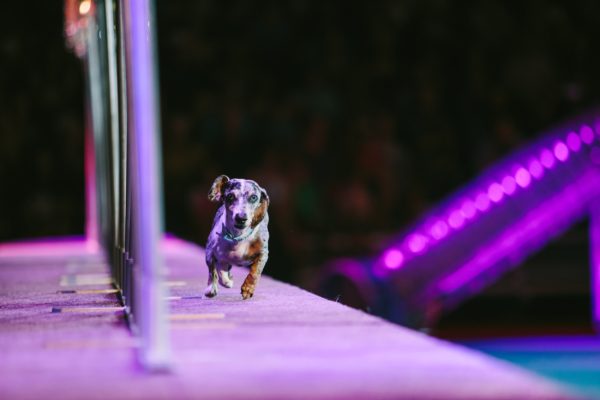 "The Fair at the PNE is one of British Columbia's most beloved and iconic events," says Mike McDaniel, President and CEO of the Pacific National Exhibition. "With a diverse and exciting line-up of all-new exhibits and shows, and returning favourites, the 2016 Fair at the PNE provides the best ticket value in BC while delivering top-tier family entertainment."
Highlights of this year's Fair at the PNE include a nightly feature show of magic and illusion at the Pacific Coliseum, a feature exhibit around one of the most popular videogames in history leading to a highly-anticipated animated film, an expanded Craft Beer festival and of course, an all-new line-up for the iconic Summer Night Concerts.
Summer Night Concerts
With all-star performers descending upon the PNE from Pop, Rock 'N' Roll, R&B and Country, music lovers will have their hands full with electrifying performances each and every night of The Fair.
The Summer Night Concerts will run every evening starting on Saturday August 20th in the PNE Amphitheatre, and are FREE with admission to the Fair. For superfans, the PNE is offering reserved seating at each of the shows; fans should visit www.PNE.ca for details.
Saturday, August 20th
KiSS RADiO WHAM BAM featuring Hedley (2-10pm,
concert ticket required, not free with admission)
Sunday, August 21st
Alan Doyle & The Beautiful Gypsies
Tuesday, August 23rd
The Sheepdogs
Wednesday, August 24th
Steve Miller Band
Thursday, August 25th
Simple Plan
Friday, August 26th
Olivia Newton-John
Saturday, August 27th
FOREIGNER
Sunday, August 28th
Culture Club
Tuesday, August 30th
MONSTER TRUCK
Wednesday, August 31st
A Tribe Called Red
Thursday, September 1st
Dru Hill with Sisqo, Nokio, Jazz & Tao, 20th Anniversary
Friday, September 2nd
Pat Benatar & Neil Giraldo: We Live For Love Tour
Saturday, September 3rd
Tim Hicks
Sunday, September 4th
The Monkees – Good Times: The 50th Anniversary Tour
Monday, September 5th
Chris Isaak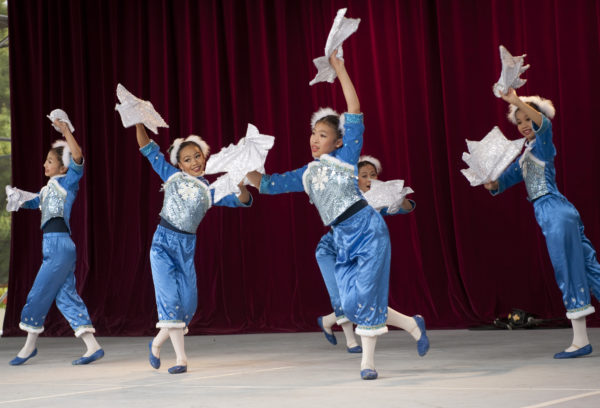 New 2016 Entertainment and Attractions
Angry Birds™ Universe: Exhibition About The Art & Science Behind A Global Phenomenon
Daily 11am-11pm, Rollerland Building
Based on the famous game and characters that took the world by storm, Angry Birds fans of all ages will delight in the chance to 'be the bird' at the Angry Birds Universe exhibition. Visitors experience the educational concepts in the games in an energetic and an exciting environment. The most unique interactive experience at Angry Birds Universe safely propels guests on zip-lines into enormous foam structures, just like the Angry Birds! This unique, full-body experience also demonstrates the physics behind the Angry Birds games, providing an integrated approach to learning. Other exciting full-body attractions include a Laser Maze, Climbing Wall, Planetarium, and oversized Sling Shots.
Angry Birds™ & © 2016 Rovio Entertainment Ltd and Rovio Animation Ltd. All Rights Reserved.
$5 for ages 14+; $3.50 for ages 6-13; Free for 5 and under
Alien Worlds and Androids Exhibit
Daily 11am-10pm, Garden Auditorium
Blast off to a world where science fiction meets science fact. How close are we to discovering new alien worlds and alien life? What are the differences between androids and robots? Alien Worlds and Androids lets you explore the cutting-edge science taking place now at organizations like NASA and JPL (Jet Propulsion Laboratory) and brings you face-to-face with worlds far beyond our own. Join the interactive expedition! You are not alone…
UNBELIEVABLE: A Magical Experience
Daily at 7:30 pm, Pacific Coliseum
Last year, we brought you the Broadway Musical: Peter Pan; this year, be dazzled by UNBELIEVABLE: A Magical Experience. A world-class magical showcase not to be missed! Watch in amazement and witness grand illusions. Come and be thrilled as we present champions of magic! FREE with admission, or purchase a VIP reserved seat that includes an exclusive backstage magic experience and popcorn for the show.
Festival Park
Festival Park is a brand new themed entertainment zone nestled in the heart of the Fair at the PNE! Come celebrate a classic Canadian summer, in anticipation of Canada turning 150. Perfect for the whole family, grab a seat at a picnic table, unwind and enjoy summer jazz, a parade of whimsical colour, guest artists and special festival events. See your selfie on the giant screen, grab some food, kick back, relax and enjoy day-long entertainment at Festival Park!
Dal Richards: A Celebration
This year, the annual Senior's Day will be even more special, in honour of the legendary band leader who called the PNE home for 75 years. Stay tuned for programming announcements that will celebrate the life and the musical impact of Dal Richards.
Returning Favourites
Craft Beer Fest – NEW LOCATION
Daily 2pm-8pm, Italian Gardens
Craft Beer Fest will feature up to 50 craft breweries for guests to sample the diverse craft drafts being developed in the Lower Mainland. Check back soon for a listing of participating breweries. Purchase your ticket online to save, plus access a pre-purchased ticketholder line! Admission includes a 4oz collector's sampling cup. $2 per beer token, available for purchase onsite.
PNE Prize Home
Tours Daily 11 am- 10 pm
British Columbia's most affordable home lottery is back for its 82nd anniversary. This year's Grand Prize Package features one of our biggest Prize Homes yet with a West Coast modern design. Perched on the Naramata Bench, it will be relocated to a breathtaking ½ acre lake view property. The 3,200 sq. ft. home features three bedrooms and three bathrooms. Designed by Westbank BC's Freeport Industries, the 2016 PNE Prize Home boasts energy-efficient and environmentally sensitive materials, contemporary design elements and details.
2016 PNE DONUT DASH – 5K RUN
9am Sunday August 21, 2016, Empire Field and PNE Fairgrounds
Vancouver's tastiest 5K Run where runners will be energized with tasty Fair treats throughout the course, including mini donuts, cotton candy and more! The Donut Dash sold out last year so make sure you register early to secure a spot! Run registration includes a PNE Donut Dash T-Shirt, Race Bib, Finisher Medal and Fair Gate Admission for August 21, 2016. Fees: Regular: $40 until May 31; $45 June 1 to July 15; $50 July 16 to August 15; In-person at Ticketleader Box Office: $50 August 15-19. More info at the PNE website.
Dinosaurs Alive! A Jurassic Experience – BIGGER AND BETTER!
Daily 11:00am-11:00pm, Miller Drive
This outdoor exhibit will offer guests a spectacular and representative snapshot of 20 different dinosaurs that roamed the Earth during the Jurassic and Cretaceous Periods. Featuring fourteen life-sized animatronic models and six static models, the exhibit will teach fairgoers about the dinosaur's stories and share recent discoveries for the Fair's younger guests.
Dueling Pianos
Nightly 7:00 & 9:45pm, Celebration Plaza Beer Garden
Ladies and gentlemen, back by popular demand, it's Dueling Pianos! Every night, two piano players go head to head and raise the roof with great music. Request your favourite tune, sing along, raise a glass and hit the dance floor – it's a stompin' good time every night at the Plaza Beer Garden!
The SuperDogs, presented by Coca-Cola
Daily 12:30pm, 2:30pm, & 5:00pm, Pacific Coliseum
The SuperDogs are back with a brand new show celebrating all the fun, energy and excitement of rock and roll as only the SuperDogs can! Watch and laugh as they put together their own canine band called Five Directions, then cheer them on as they jump, weave and even dance to electrifying hits from past and present!
Mermaid Tales – A Musical Journey Under the Ocean
Daily at 1:30pm, 4:00pm & 6:30pm, BCAA ToonCity Stage
Take a trip under the ocean and into the magical world of Mermaids! Join the famous Mermettes, the biggest pop sensation under the sea! Come swim with the jellyfish, snorkel through the kelp and join the fun in this Mermaid musical celebration! Filled with delightful characters and music that will have you singing and dancing to their biggest hits!
Let's Pretend with KC Bear!
Daily at 12:00 pm, 3:00 pm & 5:30 pm, BCAA ToonCity Stage
Join KC Bear and his friends for a family holiday adventure as they perform a fun-loving musical stage show. Gather round for make believe where you can pretend to be a fireman, policeman or become a royal princess! Discover a pirate's hidden treasure or blast up to the stars! Let's Pretend with KC Bear!
Kidz Discovery Farm – In Partnership with Safeway
Daily, 11 am – 10 pm, Livestock Barns
The Kidz Discovery Farm allows children to 'become a farmer' for a short time while learning about 10 exciting agriculture sectors and how their food gets from the farm to your local grocery store! Kids are put to work at various pretend play-farm chores such as milking a cow, pedaling a tractor, collecting eggs and harvesting apples while moving from farm to farm! Since its premiere in 2009, this fun-filled activity has received rave reviews and continues to entertain and educate kids each year!
Dates and Prices
2016 Fair Dates and Times
The 2016 Fair will run from August 20 until September 5, and will be closed on August 22 and 29. Open 11:00 am until late.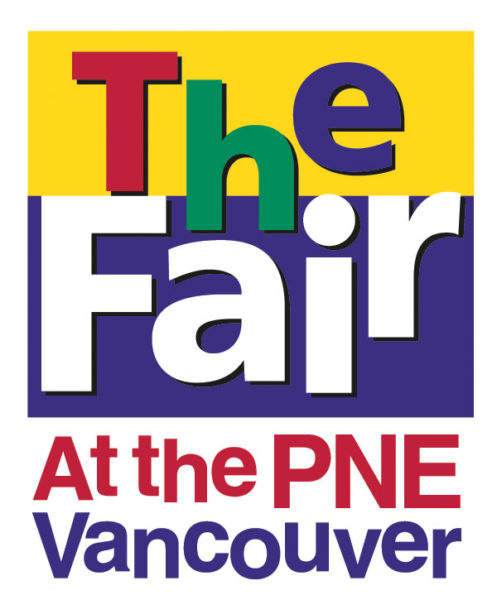 Gate Price
Online Price
Fair Gate Pass (14-64 years old)
$17.00
$13.00
Fair Senior Gate Pass (65 years+; Available onsite and online
only; not available at retailers)
$8.50
$6.50
Fair Child Gate Pass
(13 years and under)
A maximum of five children aged 13 & under will be admitted free per
one paying adult 21 years of age or older)
FREE
FREE
Fair Ride Pass (Over 48" tall)
$44.75
$39.75
Fair Ride Rapid Pass Add-On*
$20.00
Fair Junior Ride Pass (Under 48″ tall)
$31.75
$27.75
Fair Season Gate Pass**
Online savings will go up to the gate price starting August 19, 2016
$45.50
$40.50*
Fair Gate and Ride
Combo Pass***
Retailers only
$49.75
After Dark Gate Pass
Available only at on-site ticket booths after 9pm daily
$5
Twilight Ride Pass
Available only at on-site ticket booths after 5pm Tuesday through
Thursday
$29.75
Fair Ride Coupons
$1.75 each or 30 coupons for $44.75.
Available for sale on-site only. Each ride requires 4 – 8 coupons per
ride/per rider.
Pinwheel Deals Coupon Book
Offering over $300 in Fair-wide savings!
Available only at on-site ticket booths
$2
Angry Birds™ Universe, The Art & Science Behind A Global Phenomenon
5 years and under free
$5 (ages 14+),
$3.50 (ages 6-13)
Craft Beer Fest – NEW LOCATION!
Includes 4oz. sampling cup. Online purchase gets you access to a pre-purchased ticketholder line!
Beer tokens are $2 each and can be purchased onsite
$10
$9
PNE Donut Dash-5K Run
Regular: $40 until May 31;
$45 June 1 to July 15
$50 July 16 to August 15
*Must be bought in addition to a Fair Ride Pass. Fair Rapid Pass grants the bearer entrance into an expedited line once only for ten rides: Wooden Roller Coaster, Music Express, Pirate, Wave Swinger, Breakdance, Flume, The Beast, Atmosfear, Hellevator, Crazy Beach Party. Limited Rapid Passes available per day.
**The Fair Season Gate Pass entitles the bearer to one (1) non-transferable 2016 Fair Season Gate Pass photo ID. The pass holder receives unlimited entrance to the PNE Fairgrounds during regular operating hours August 20-September 5, 2016 excluding Mondays, August 22 and 29. Present your ticket at any Fair entrance gate between August 20 and September 5, 2016 excluding August 22 and 29, for gate entrance and redeem your photo ID card at any Fair Guest Services location. Please note that the Playland Guest Services booth does not process Fair Season Pass registration. Valid for Fair Gate entrance only. Ride passes or special attraction tickets must be purchased separately.
***Combo Passes are only available at off-site retailers or online. They are not available for sale at ticket booths. Savings calculated based on buying separate Gate and Ride Passes at The Fair.
Ways to Save
Take advantage of the following days or ways to save during this year's Fair!
Promotional Days
Heroes' Opening Weekend – INCLUDES A FREE GUEST!
11am- Late, Saturday, August 20- Sunday, August 21
FREE gate admission for First Responders and a guest.
Promotion is valid for current and retired police, RCMP, ambulance workers, firefighters, military, search & rescue and coast guards plus one guest. First Responder must present a valid First Responders service card at the gates. Guest does not require a service card.
FREE Gate Admission for all guests – BOTH TUESDAYS THIS YEAR!
11am – 1pm, Tuesdays, August 23 & 30
Re-entrance hand stamps will only be given after 1pm. Guests are welcome to re-enter the gates prior to 1pm without hand stamp.
Presented by Port of Vancouver.
Wild Ride Wednesdays
11am-1pm, Wednesday, August 24 & Wednesday, August 31
Purchase 2 Ride Passes for the price of 1!
Only available onsite on the day of the promotion. Does not apply to ride coupons or complimentary passes.
Seniors' Day
11am- Late, Thursday, August 25
Seniors 65+ receive FREE gate admission.
Stay tuned for announcements around programming celebrating the life of Dal Richards, Vancouver's most beloved jazz band singer and a staple of The Fair at the PNE for 75 years.
Presented by Retirement Concepts.
Vancity Member Day
11am- Late, Thursday, September 1
Vancity members and a guest each receive $5 gate admission.
For more information about The Fair at the PNE visit: www.pne.ca.
About the PNE
Owned by the City of Vancouver, the Pacific National Exhibition (PNE) is a healthy and vibrant non-profit organization dedicated to providing millions of visitors with first-class cultural, sporting and family entertainment events. Founded in 1910, the PNE operates from a 114-acre site at Hastings Park, a multi-facility venue in Vancouver where the organization operates four activity streams: an annual 15-day Fair, Playland Amusement Park, maintenance and care of the Hastings Park site and management of the site's year-round facilities. These facilities are utilized to celebrate a variety of amateur sporting, music, community, social, cultural and commercial events throughout the year.