The Backstage Lounge (Vancouver) – 10:30pm – 10$
After a successful first edition in August, we are thrilled to present our second event with percussion masters Israel Toto Berriel from Cuba and Yoro Noukoussi from Benin. Virtually all Cuban music has been influenced by African rhythms. Cuban popular music has strands from both Spain and Africa, woven into a unique Cuban cloth. Replying back to its source, in the 1950's, Cuban music had a big influence on the music of West & Central Africa, completing a circle where dancing rhythms are kings and queens. A dance party like no other.
10:30 pm/10$
Two very special guests will join me on that night: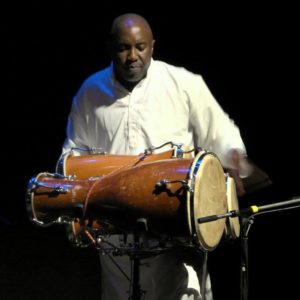 Master percussionist Israel "Toto" Berriel
Israel (Toto) Berriel, is a traditional Afro-Cuban percussionist and vocalist from Matanzas, Cuba. Toto began his professional music career at 16 in Los Yumurinos, a group formed by the children of the famous groups Los Muñequitos de Matanzas and AfroCuba de Matanzas, two well recognized traditional AfroCuban groups. A naturally gifted percussionist and vocalist with a distinctive sound, his easy charm, charisma and Cuban warmth, make Toto an exceptional performer that can be seen and heard on numerous stages accross the continent !
Master percussionist Yoro Noukoussi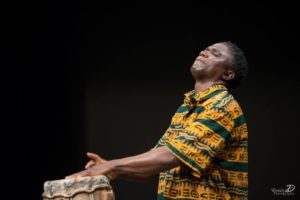 Percussionist and long-time Electropical collaborator Yoro Noukoussi  is originally from Benin, West Africa. Yoro travelled and studied in Africa and Europe before settling in Vancouver and opening his own recording studio, Waaba Music Studios. Yoro is a master drummer and a crowd favourite.
See you at CubAfrica on October 22 ! A dance party celebrating the sonic connections between Cuba & Africa.
                                        ***********************************************************************
                                                       and MORE OCTOBER MUSIC EVENTS