12 ANGRY JURORS 
Adapted by Sherman L Sergel
October 26th-November 4th, 2016 at CBC Studios 700 
Murder. Deliberation. Doubt. 
The trial is over. The verdict is not. 12 Jurors gather in a room to decide on the fate of a young boy. Coercion and animosity ensue. Decisions are made. Opinions are swayed. Will the boy live…or die?
The verdict is in their hands.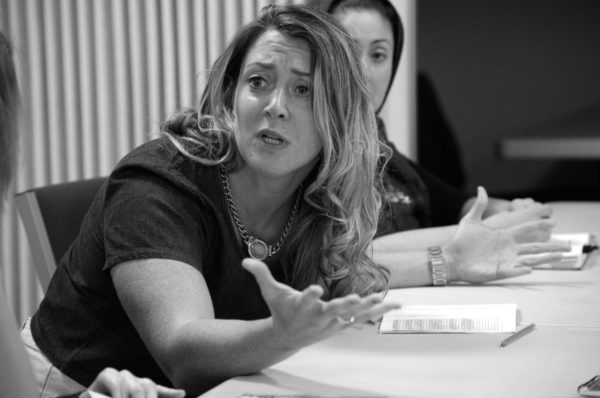 Standing Room Only Theatre is proud to partner with a local charity for this production: KidStart Mentoring. This organization works with kids aged six and up who face challenges at home, in school or in the community. Carefully screened mentors work closely with the young people they are matched with to try and guide them toward a positive and fulfilling life. This mirrors the theme of 12 Angry Jurors as the defendant in the case is someone who grew up without any positive guidance and is knocked around most of his young life. We believe that programs like KidStart are invaluable aides in a child's life that can steer them away from paths that lead to conflict with the justice system.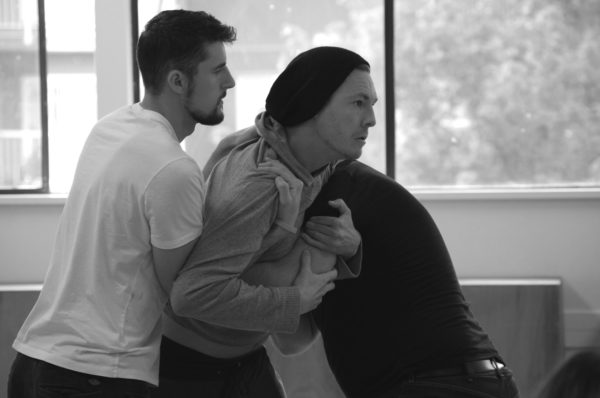 12 Angry Jurors is a deep investigation into how we, as a society, decide upon our moral centre. 12 people are asked to judge the guilt or innocence of a stranger. Using facts, cultural assumptions, logic and passion, these people struggle with their pasts and the future of a young boy. Its "closed door" environment has become a classic conceit upon which many have built their own meditations of right and wrong.In a way, 12 Angry Jurors is a thought experiment, a litmus test. It is a reflection of our cultural process towards equality.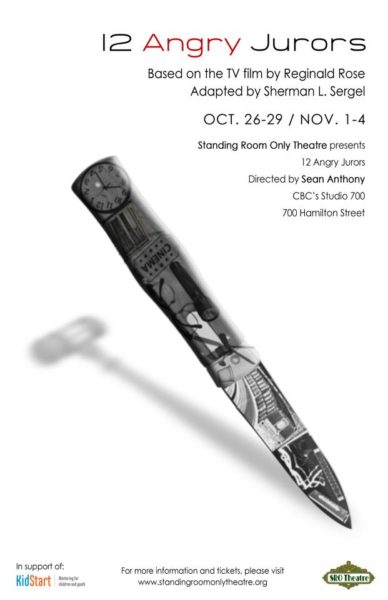 Produced by: Standing Room Only Theatre Directed by: Sean Anthony
Set Design: Tracy-Lynn Chernaske Sound Design: Sean Anthony Lighting Design: Ryan Yee
Stage Manager: Jasmin Sandhu
Starring: Jon MacIntyre, Susan Hanson, Chris Walters, Christine Reinfort, Jon MacDonald, Spenser Dunlop, Lloyd Darling, Brett Willis, Julia Grace, Meghan Hemingway, Mandana Namazi, Claire Pollock, and Leah Ringwald.
About Standing Room Only Theatre: 
Standing Room Only Theatre's mission is to produce established plays, new writing and original work. We want to empower the individual and the collective alike with the experience of theatre in order to challenge and entertain in equal measure. Previous productions include A Snug Night in (2014), These Three Things (2014), The Weir (2015), Almost a Stepmom (2015), Macbeth (2015), Moll (2016), and the upcoming 12 Angry Jurors (2016).