Robin Esrock has visited every corner of the earth as far as I can tell.  For over a decade he has searched for one-of-a-kind, bucket-list worthy experiences around the world, from picking Ceylon tea in Sri Lanka to cage diving with crocodiles in South Africa to seeing the Northern Lights in the Arctic.  He has documented his experiences in television shows, newspapers, and multiple books.  One of his latest books is The Great Western Canada Bucket List, where you can find out about things that us, as well as people from around the world, can experience in British Columbia and Alberta.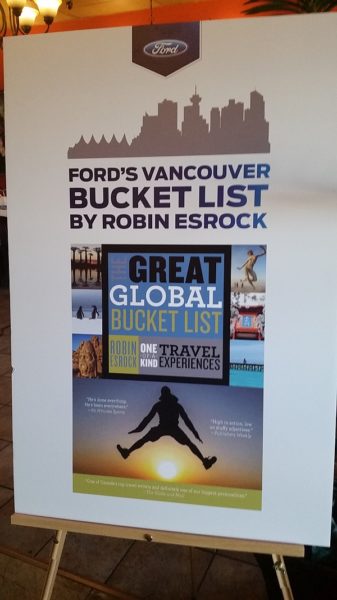 I was privileged to meet Robin at Harambe Ethiopian Restaurant on Commercial Drive, along with other media people, to find out about some of his travels, and the things that make an item bucket list worthy to him.  To him, it's bucket list worthy if it meets these criteria:
Is it unique in the world?
Will you remember it for the rest of your life?
Can everyone do it? (e.g. taking in account cost, physicality, time needed), and
Will it make a great story? (will you enjoy telling it to your family and friends for many years)
What kind of bucket list worthy items are there in BC?  A few according to Robin are:
Playing Foot Golf in Coquitlam (this game uses a larger ball that you kick with your foot, and the hole is much larger to accommodate the ball)
Take one of the longest and highest ziplines in the country, in Whistler
See a Spirit Bear at the BC Wildlife Park in Kamloops
Walk through the Othello Tunnels, which are abandoned railway tunnels that snake through the mountains just east of Hope in the Coquihalla Canyon Provincial Park
See the Adams River annual sockeye run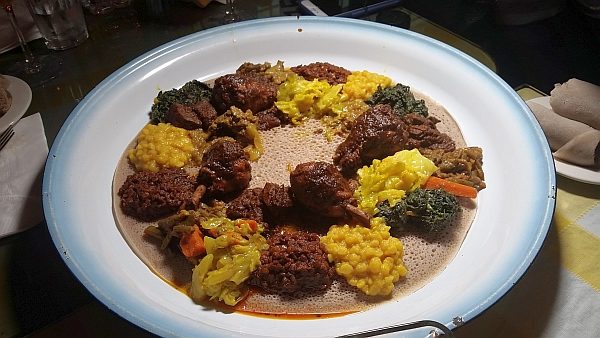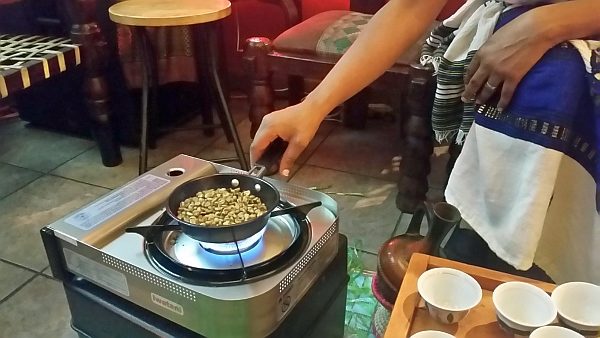 Eating at Harambe Ethiopian Restaurant could be a bucket list item for many people.  Have you ever eaten Ethiopian food?  Have you ever eaten your meal with your hands only?  Would you love to tell family or friends about your experience?  Bucket list items can vary for everyone.  As you can see, they don't need you to be a daredevil.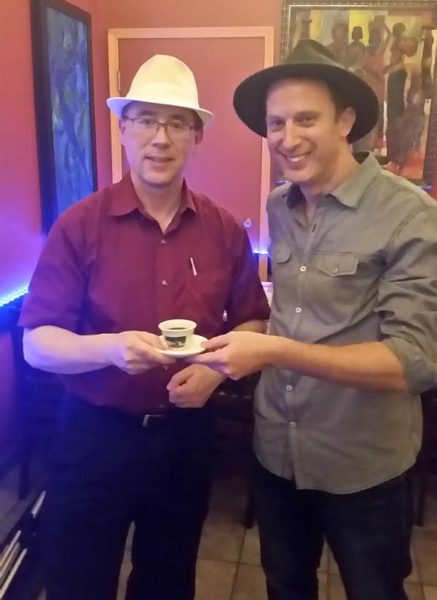 I appreciated talking with Robin and sharing experiences of visiting Brasil and other countries.  One of the take aways from this dinner was an offer by Robin and Ford Canada to experience a bucket list item here in BC.  Stay tuned for my bucket list adventure which I will hope to complete by the end of October, weather permitting. And while you are waiting, why not go visit Harambe Ethiopian Restaurant and maybe knocking off a bucket list item yourself.
All images courtesy of Karl – MyWinePal
Web: http://www.mywinepal.com
Twitter: @mywinepal