RauDZ Creative Concepts Ltd. Is proud to welcome one of the South Okanagan's most celebrated wine country restaurants, Terrafina at Hester Creek into it's family of restaurants and bars.
Terrafina is a gorgeous Tuscan style restaurant nestled amongst the vines of Hester Creek Estate Winery in Oliver. This unique vineyard dining experience provides the perfect partner to be enhanced by the culinary and service expertise of RauDZ Creative Concepts. Set on the 105-acre Mediterranean-influenced grounds, views at Hester Creek are highlighted by the vineyard laden hills of the Golden Mile Bench and the estate boasts some of the oldest vines in the region. The coveted seats on the patio capture the Okanagan sunshine with a Tuscany-like view.
The teams on both sides of this winning combination are thrilled. RauDZ Creative Concepts co-creator/owner, Audrey Surrao (the au in RauDZ) commented, "We are excited about this opportunity to collaborate with one of the valley's best wineries".  Audrey, who is also the key behind the Okanagan focused wine portfolio offered at her restaurants commented, "I have spent the last 15 years tasting and building relationships with winemakers and wineries up and down the valley, never imagining this would happen.  It's truly a perfect fit."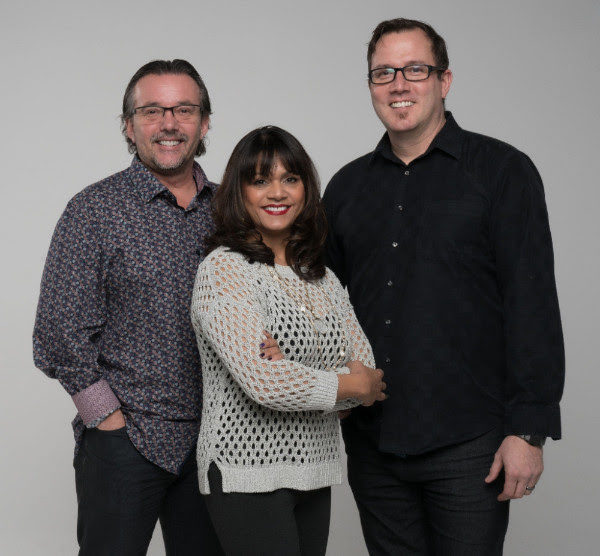 The 'star players' in this project have known each other for decades. Chef Rod Butters, and his business partner Audrey Surrao and Roger Gillespie, the Director of Hospitality at Hester Creek all worked together at the Wickaninnish Inn in Tofino in the late 90's.  At the time Rod was Chef de Cuisine focused on honing his innovative farm to table menu and philosophy.  These relationships started strong and have endured.
Butters and Surrao have built their brand, side by side, sharing the same philosophies about food and wine, as they do about their staff.  RauDZ has always operated like a family and that is what makes their formula so dynamic. With the announcement of their new blended family, they are thrilled to welcome Terrafina's current Chef de Cuisine Jenna Pillon to their culinary dream team. She will be working closely with Butters and RauDZ Executive Chef, Brock Bowes.  "When you cook with passion you feed the soul will be the mantra of the culinary team" states Butters.
Meaning 'from the earth' Terrafina will continue with the Tuscan themed cuisine but will be infused with the innovative, locally focused flavours that RauDZ is famous for. As one of the pioneers of the 'eat local' movement and his commitment to regional BC cuisine, Chef Butters is excited to have a restaurant in another part of the valley.  "I'm looking forward to working closely with the farmers and artisans of the South Okanagan in what I consider to be the Chef's 'Ultimate Playground."
Working with Jorin Wolf Interior Design they will be doing a refresh of the Terrafina space to bring in that warm and comfortable interior we love of RauDZ along with some eclectic features that guests enjoy in the micro bar & bites space. The idea is if you are comfortable in the other spaces, Terrafina will fit you perfectly as well.
Beverages are as high priority to the RauDZ team as the food is, as you will note from the wine, beer and cocktail programs offered at RauDZ and micro.  They are planning rotating taps of local craft beer, cocktails featuring local distillers, and the wine list will focus on the award-winning lineup of Hester Creek wines.  Audrey will also pay tribute to the other wine regions of the valley with a personally curated Okanagan bottle list, supplemented with some great Italian wines to enhance the dining experience.
Terrafina at Hester Creek by RauDZ is planning an April 2017 launch.
Terrafina at Hester Creek by RauDZ
www.terrafinarestaurant.com
About RauDZ Creative Concepts
Chef Rod Butters and Audrey Surrao of RauDZ Creative Concepts, are multi-award winning restaurant owners and operators.  They currently oversee their two restaurants in downtown Kelowna:
RauDZ Regional Table, 1560 Water Street, opened March 2009
Celebrating a locally focused, seasonal menu with a 100% BC wine list. BC Restaurant Hall of Fame inductee Chef Butters is committed to working in partnership with regional farmers, ranchers and artisans. Our food philosophy is simple; support local, buy local, eat and drink local. We are considered leaders in the use of organic, sustainable and naturally raised ingredients and concentrate on pure, simple flavours with a fun presentation.
micro bar & bites, 1500 Water Street, opened October 2013
At only 900 square feet micro bar • bites takes a creatively simple approach to their pared down bar and food menu with global flavours and styles transporting their guests around the world. A curated wine list, a creative cocktail menu plus 8 revolving craft brews on tap make micro big on selection.
RauDZ Creative Concepts is working with Figure 1 publishing in Vancouver who will be releasing 'The Okanagan Table – The Art of Everyday Home Cooking' by Chef Rod Butters in Summer 2017.