Generation Post Script By Mily Mumford April 11–16th 
It is two generations into the future. What is left of humanity survives in space stations in orbit around our planet. Interstellar travel is not yet possible and Earth is uninhabitable. A misfit group of college students of the "post script" generation—the first to be born in space—bond over their shared anxieties and a desire to reconcile what happened to the rest of their species.
"What does privilege mean? It means you get to watch the rest of humanity die."
–Evelyn, Generation Post Script
Nebula Company Theatre is a not-for-profit theatre company in Vancouver BC led by artistic director Mily Mumford. "Our mandate is to create intelligent, political and innovative theatre that promotes the work and voices of racially and gender diverse artists. We also incorporate an element of science fiction to every show," says Mumford. "In short- it's the Breakfast Club in space," she says about Generation Post Script. "A subsection of the population survives in space stations in orbit around our planet, a "time-capsule" of mostly very privileged Americans. [The play] aims to shed light on the dynamics of oppression in our current society, while providing a futurist view of what climate change and a divided Western World could produce."
Mumford brings an immediacy and tangibility to the current climate crisis by setting her story in the future two generations from now. Her characters have a charming meta-theatrical self-awareness that allows us to experience the world after apocalypse with humour and poignancy.
The cast of Generation Post Script features Jessie nominated actor Xander Williams, as well as Ming Hudson (Post Secret). Actor Douglas Ennenberg (The Nether) who plays Facebot, a social-media robot created to fulfil the needs of humans in a post-apocalyptic world says: "The chance to draw inspiration from such dramatic figures as C3PO, HAL, Data and Maria, will be an exciting new challenge. I follow in the footsteps of so many great cyborgs, droids and AI's before me. The work of embodying Facebook itself, however, demands a new spin, and a deep look inside: Who am I when I am Facebook? I honestly think it's a question we all need to ask."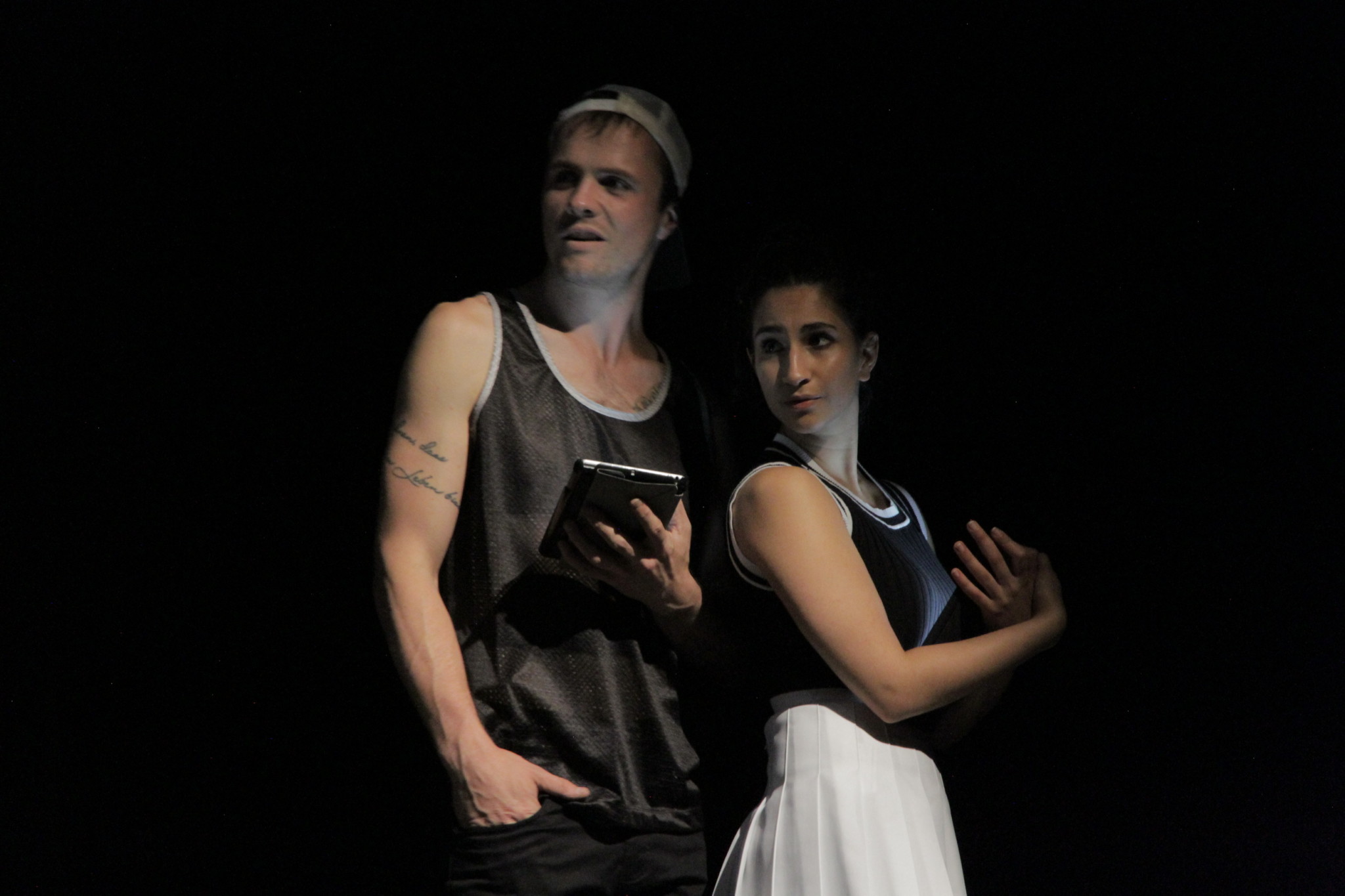 Artistic Team: Director Mily Mumford, Featuring Main Cast Douglas Ennenberg, Xander Williams, Bailey Soleil Creed, Levi Schneider, Ming Hudson Holograms Played by Amitai Marmostein, Nina Boosheri, Jay Clift, Luc D'lppolito Sound Designer CJ McGillivray, Lighting Designer/Technical Director Kougar Basi, Projection Designer Cameron Fraser, Makeup Designer Kelsey Zimmerman, Makeup Consultant Cheyenne Mabberley, Stage Management Samantha Pawliuk Assistant Stage Manager Nico Dicecco Production Assistant Hannah Rose Brearley Production Design Mily Mumford.
Generation Post Script by Mily Mumford
When:
April 11thPreview 8pm, 12th-14th 2017 8pm, April 15th and 16th shows at 2pm and 8pm
Where:
Studio 1398, 1398 Cartwright St. Granville Island
Tickets:
$23/$28 online at Theatre Wire www.theatrewire.com
In a future world where earth is uninhabitable due to climate disaster, a group of teens surviving in a space station struggle to experience human connection. Playing April 11-16th (April 11th-preview 8pm, 12th– 14th 8pm, April 15th and 16th 2pm and 8pm) Studio 1398, 1398 Cartwright St. Granville Island, Vancouver BC V6H 3R8. Tickets $23/$28 online at Theatre Wire www.theatrewire.com Coarse language, smoke/haze, mature content, 14+.
Feature image photo credit: Nic Taggart