Young musicians embark on motion picture adventure performing scores from Star Wars: The Force Awakens, Indiana Jones, Catch Me If You Can, and more  
The Vancouver Academy of Music Symphony Orchestra  (VAMSO) ends its season with a tour de force finale of riveting film scores in A John Williams Tribute, May 7, 2017, 2pm at the Orpheum Theatre. This homage to the maestro of the movies will feature Williams' epic and gripping works from Star Wars: The Force Awakens, Indiana Jones, Catch Me If You Can, and more performed by VAMSO under the baton of conductor Kathleen Allan.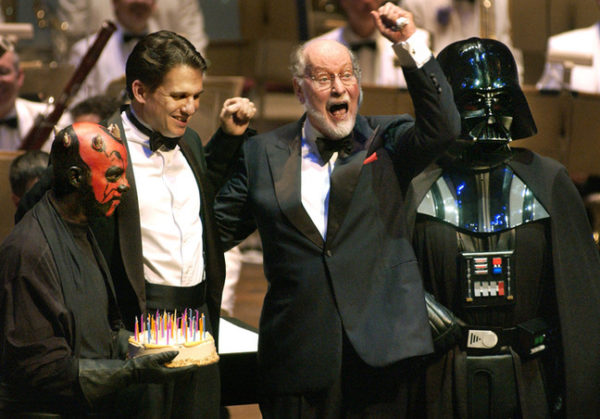 "John Williams' music is just as iconic as the characters and stories of the films he scored," says Kathleen Allan, Associate Conductor of the Vancouver Academy of Music Symphony Orchestra. "While he is most famous for his majestic and rousing themes, Williams also has an uncanny ability to spark emotion with soaring melodies and heart-rending harmonic shifts. This concert, in celebration of the recent 85th birthday of Hollywood's most beloved composer, will showcase all sides of his diverse musical output."
Born in New York City in 1932, John Williams studied piano under his father, a musician for the CBS Radio Orchestra. Williams pursued jazz piano and composition studies at Juilliard School of Music, and later relocated to Los Angeles to perform with the Columbia Pictures Orchestra. His first compositions to make it on screen were for TV shows Wagon Train, Gilligan's Island and Lost in Space. Widely considered the world's most successful film score writer, Williams is a winner of five Oscar Awards, and the recipient of a staggering 50 Oscar nominations. Among the list of more than 100 movies he has scored, eight films are within the top 20 highest-grossing pictures at the U.S. box office.
Audiences at A John Williams Tribute will be transported to mystic kingdoms and faraway galaxies while taking in memorable themes from silver screen classics by directors George Lucas and Steven Spielberg. While the program offers some of the most recognized motion picture music of all time, the concert will also include Williams' lesser-known masterpieces. Such works include Suo Gan, the stirring Welsh folksong featured prominently in Empire of the Sun, and the ceremonious Hymn to the Fallen from Saving Private Ryan, which will feature the choirs of VAM's Mary Buckerfield White Choral Program.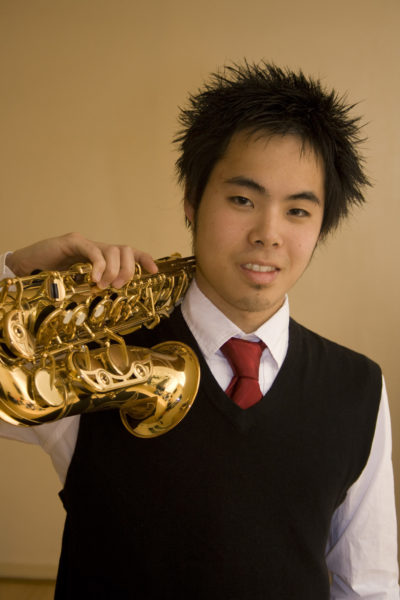 As an additional highlight, attendees who might be familiar with the music from the original Star Wars trilogy will hear new, dramatic passages created by Williams for the 2015 blockbuster, Star Wars: The Force Awakens. Audiences will also be treated to a thrilling saxophone concerto from the score of 2002's Catch Me If You Can featuring local, accomplished musician Michael Morimoto.
About Vancouver Academy of Music (vam.ca)
Founded in 1969, the Vancouver Academy of Music (VAM) is a non-profit institution that has been spreading a love of learning and musical excellence for generations of aspiring musicians. Located minutes away from downtown, VAM's spacious facility features teaching studios, expansive classrooms, a library, and two recital halls – all set against the scenic backdrop of Vanier Park.
VAM's fundamental purpose is to explore the transformative power of music through fostering an inclusive learning environment led by a team of devoted faculty with strong professional backgrounds. From Early Childhood Education to adult learning, VAM delivers world-class music education to students of all ages and abilities.
In addition to private lessons and class instruction, VAM students engage with world-renowned visiting artists in master classes, cooperate with other national and international music education organizations, and participate in numerous performances and competitions. VAM's Orchestral Training Program is home to four levels of orchestra, which culminates in the Orpheum Series – four concerts that spotlight the VAM Symphony Orchestra in one of Vancouver's most iconic cultural venues, the Orpheum Theatre.
LISTING INFORMATION
VAMSO presents A John Williams Tribute
Date & Time:
Sunday, May 7, 2017 at 2pm
Ticket prices:
$15 Adults, $10 Students & Seniors
Address:
The Orpheum Theatre
601 Smithe St., Vancouver, BC
Box Office:
At the door or online at: vam.ca
Website:
Feature image: John Williams – Matthew Imaging Getty Images