Fifteen Local Partner Restaurants Pitch In for One-Night-Only Event Designed to Help Non-Profit Charity Raise Funds for Its Mission to End Youth Hunger
For the second year in a row, Mealshare is inviting guests to paint the town orange and dine out for a cause during its 'Tonight for Tomorrow' initiative on Wednesday, May 10, to help the Vancouver-based non-profit social enterprise raise some much-needed funds for its mission to end youth hunger.
During the exclusive, one-night-only event, 15 participating restaurants and counting will partner with Mealshare. For every one dollar a patron spends on food at one of these participating restaurants that evening, one dollar will be donated to Mealshare. To mark the occasion, a number of major Vancouver landmarks like BC Place, City Hall, TELUS World of Science and more will be illuminated orange to show support for the second-annual event.
To help generate momentum for the 'Tonight for Tomorrow' fundraiser, Mealshare has launched 'The Most Delicious Petition Ever' on its website at www.mealshare.ca/en/tonight-for-tomorrow/ and is encouraging Vancouverites to show their support by signing up to commit to dining out at a participating restaurant on May 10. As a token of thanks, those who do sign up will receive a free Evo Car Share membership and/or driving minutes to travel to the participating restaurant of their choosing.
"This event is going to have an absolutely huge impact for Mealshare and the youth in need that we help serve each and every day," says Mealshare Co-founder Andrew Hall. "We're on a mission to end youth hunger in Vancouver and 'Tonight for Tomorrow' is the biggest way any one person can help us accomplish that by dining at a participating restaurant on May 10."
Participating restaurants to date include:
•Anatoli Souvlaki
•Bauhaus
•The Bayside Lounge
•Brix & Mortar
•The Emerald
•Fable (lunch only)
•The Greek by Anatoli
•Jamjar Commercial
•Jamjar South Granville
•The Mackenzie Room
•The Oakwood Canadian Bistro
•Pidgin
•The Portside Pub
•Sai Woo
•Tuc Craft Kitchen
Mealshare regularly partners with hundreds of restaurants in eight cities across Canada that support the charity's 'buy-one, give-one' model, allowing guests who order a Mealshare-branded item on the menu to provide a complimentary meal to youth in need at no extra cost to them. For each featured meal sold, participating restaurants contribute financially to Mealshare, which forwards the funds to its network of partner charities to purchase the groceries and ingredients needed for a meal. The result: buy one, give one — a meal for a meal.
With the help of 14 Vancouver partner restaurants, Mealshare marked the end of its milestone 'Road to One Million' meals campaign last November, which counted down to the one-millionth meal the charity has helped serve to youth in need across Canada since its inception in 2013. The non-profit is planning a major expansion this June, by adding over 20 new Vancouver establishments to the Mealshare family of restaurants, including Jamjar South Granville, The Dirty Apron and Bao Down.
For more information about Mealshare, visit www.mealshare.com, become a fan of /MealshareTeam on Facebook and follow @MealshareYVR or @MealshareTeam on Twitter and @mealshare on Instagram.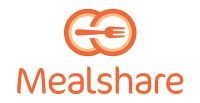 ABOUT MEALSHARE | A not-for-profit organization launched in Calgary in 2013, Mealshare partners with restaurants and designated charities in cities across Canada to provide meals for youth in need. For every Mealshare-branded item ordered at 80 participating Vancouver restaurants, one complimentary meal will be donated to youth struggling with hunger through Vancouver-based charities Breakfast Club of Canada and KidSafe or their international partner, Save the Children Canada. Since its inception, Mealshare has served over one million meals to youth in need.
www.mealshare.ca | Facebook: /MealshareTeam | Twitter: @MealshareYVR, @MealshareTeam | Instagram: @mealshare | #TonightForTomorrow