World Oceans Day is Thursday, June 8 and what better place to celebrate than at Vancouver Aquarium Marine Science Centre? Visitors can immerse themselves in the aquatic world, learning about more about our oceans and connecting with the 50,000 fascinating marine creatures that live at Vancouver Aquarium. In addition to the everyday amazing experiences – including watching the exhilarating Coastal Predators 4-D film and enjoying a satisfying and sustainable lunch crafted by Ocean Wise Executive Chef Ned Bell at the Aquarium Café – visitors can enjoy these special offerings.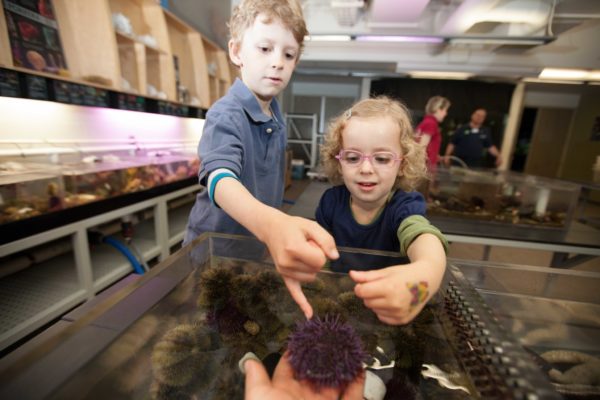 Get hands-on! Visitors can enjoy two additional touch pool experiences – a mobile touch pool on Bill Reid Plaza from 11 a.m. to 2:30 p.m. as well as in the Wet Lab from 1:15 to 2:30 p.m. – on World Oceans Day. Guided by the Aquarium's Interpreters, visitors can roll up their sleeves and touch a diverse array of live marine invertebrates that can be found in British Columbia's waters, such as crabs, sea anemones, sea stars, sea urchins, sea cucumbers, and more. Visitors will also learn about the unique features of the animals as well as the conservation issues they face.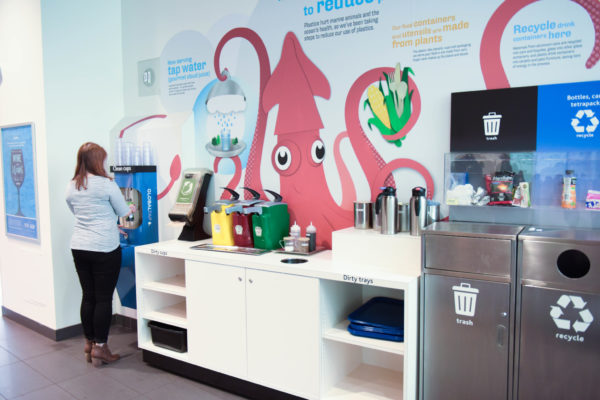 Go green for the big blue. This spring, the Vancouver Aquarium stopped selling single-use water bottles in an effort to reduce its ocean plastic footprint and raise awareness about the long-lasting harm caused by these ubiquitous plastic items. Visitors are encouraged to bring their own reusable bottle and fill up at one of the Aquarium's water stations. Metro Vancouver's Water Wagon will be onsite at Bill Reid Plaza from 10 a.m. to 3 p.m., educating visitors about the local, pristine tap water and, of course, filling water bottles too.
Deep dive into some of the ocean's greatest threats. The Vancouver Aquarium's Aquatic Café speaker series looks at some of the biggest challenges facing oceans today. With the help of three local planning and engineering experts, The Octopus's Garden explores the ways the City of Vancouver can build resilience in the face of changing ocean levels, with a focus on local to global challenges and solutions. This is a free event than begins at 7 p.m. Learn more about the event and reserve a spot at www.vanaqua.org/events.