Graham Pierce joins team as director of winemaking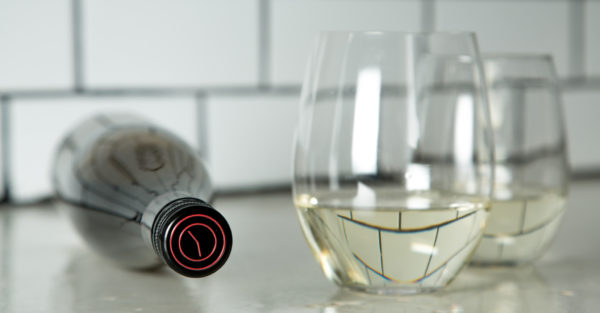 TIME Winery
 announces the soft opening of its winery in downtown Penticton at 361 Martin St. A grand opening of TIME Winery will take place in late 2018 following harvest.
During the soft opening period, chef AK Campbell, executive winery chef, will lead the culinary program to offer a selection of daily appetizers, features, and drink options.
TIME Winery is owned by ENCORE Vineyards, and is the sister winery to
Evolve Cellars
 and the 
McWatters Collection
 label. To coincide with the opening of  TIME Winery the ENCORE Vineyard team announces the appointment of
Graham Pierce
as director of winemaking.
With more than a decade of experience producing award-winning wines in the Okanagan, Pierce is a local British Columbian who grew up in Horseshoe Bay and received his winemaking and viticulture education from the Okanagan College in Penticton.
Pierce's in-depth understanding of the Okanagan wine region and extensive winery operation knowledge, combined with his viticulture and winemaking experience, allows him to maximize the freshness of hand-picked and harvested grapes to create aromatic whites and balanced, big reds that truly express the terroir of BC.
At ENCORE Vineyards, Pierce is supported in the winemaking duties by Nadine Allander, who has been recently promoted from assistant winemaker to the position of winemaker.
"We have been industry friends with Graham for many years," says Harry McWatters, CEO of ENCORE Vineyards.
"It is great to have him join our team. His pedigree of winemaking and knowledge in handling Okanagan fruits will allow Evolve Cellars, McWatters, and TIME Winery to continue making exceptional BC VQA certified wines that is a reflection of the land where the grapes are grown and the talented people who craft them."
Pierce is also enthused by the new role. "I look forward to working with this pioneering, yet continually-innovating family team," states Pierce.
"The fun challenge will be to oversee and make a range of wines; from fruit-forward, juicy Evolve Cellars wines, to the complex and textured wines of TIME Winery and the McWatters Collection. After crafting still wines for so many years, I am most excited about the chance to create my first small batch sparkling wine."
TIME Winery welcomes Graham Pierce as director of winemaker and Nadine Allander as winemaker. Credit: Chris Stenberg
About TIME Winery:
While the literal definition of TIME may be elusive, it is an observed phenomenon which allows us to honour key moments in our shared journey through life. With 50 vintages of experience in the South Okanagan,
TIME Winery
is committed to creating wines that express the unique flavours of Okanagan wine country.
Built within a revitalized historic theatre in downtown Penticton, the heart of South Okanagan wine country, the new TIME Winery offers a tasting bar, lounge and intimate outdoor patio for guests to enjoy. TIME Winery's full kitchen and event space provide a unique venue for your next public or private event.
About ENCORE Vineyards:
ENCORE Vineyards
., a progressive Okanagan-based company, is home to British Columbia (BC) wine brands including TIME Winery, Evolve Cellars and McWatters Collection.
ENCORE Vineyards Ltd. has amassed an impressive team, poised to help define the next generation of BC wine and winemaking via its production centre in the Okanagan Valley. The company is led by president and CEO Harry McWatters, a 50-vintage pioneer of the modern British Columbia wine industry, with daughter Christa-Lee McWatters-Bond (sales and marketing director), and son Darren McWatters (logistics and operations) who are each armed with lifelong wine industry experience and insight. Graham Pierce is the group's director of winemaking, supported by winemaker Nadine Allander, and talented hospitality and sales teams. See more on each winery at
encorevineyards.ca
NOTE TO THE READER: At the time of this announcement, the winery is an inspection away from opening. The plan is to open this weekend, subject to the final occupancy permit.
It is best to call the winery 236-422-2556 ext 106, or check its social media channels @timewinery for the most up to date information.