Strategic Addition of Backyard Vineyards Transforms Company into a National VQA Wine Producer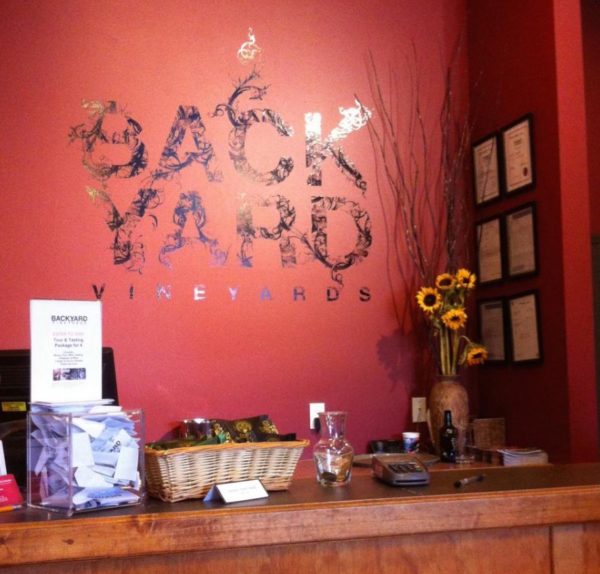 Diamond Estates Wines & Spirits Inc. ("Diamond Estates" or "the Company") (DWS-TSX Venture) announced Friday that it has acquired Backyard Vineyards Inc. ("Backyard") of Langley, British Columbia for $3.0 million in stock, cash and the assumption of some debt. In what is described by the Company as a "highly strategic transaction" the acquisition transforms Diamond Estates into a national producer of VQA wines and positions the Company to build a major new winery in the internationally-recognized Okanagan Valley wine-producing region.
Backyard owns and operates a 10,000 square-foot winery, retail store and warehouse in Langley, which has operated for 15 years and won numerous awards. Backyard generated revenue of $1.9 million in the 2017 calendar year and is on pace to deliver approximately $2.2 million in 2018. Current capacity of 25,000 cases per year can be expanded to approximately 75,000 cases without a material infrastructure expansion. Diamond Estates has had an existing business relationship with Backyard Vineyards for three years as the Ontario producer of their wines for distribution and sale in Ontario. Backyard produces Diamond's very popular FRESH wines for distribution and sale in BC and Alberta.
The Backyard acquisition brings significant benefits for Diamond Estates. The Company will introduce its existing brands to British Columbia and Alberta, Canada's third and fourth largest wine markets. By becoming a truly national producer for the first time, Diamond Estates has the opportunity to pursue sales opportunities with national chain restaurant companies, airlines, and railways that sell very large volumes of wine across the country. This has the potential to increase brand exposure significantly.
In addition, the previous owner of Backyard Vineyards, Azura Management Corp., own the rights to 180 acres of land on the Naramata Bench in the southern portion of the Okanagan Valley, north of downtown Penticton. Diamond Estates plans to acquire land on the site on which it will develop a new Lakeview Cellars winery. The estimated total capital expenditures for Diamond Estates would be approximately $7 million for this venture, including $2.6 million for the acquisition of the land.
"For a long time, one of our central goals at Diamond Estates was to transition the Company from a regional VQA producer into a national one that can pursue national business opportunities. This transaction does just that," said Murray Souter, President and CEO. "We now have a platform for significant growth in British Columbia, Canada's most highly developed VQA market. The Backyard winery is a small but outstanding asset, with potential to increase capacity and boost sales both on-premise and outside B.C. And the opportunity to build a greenfield Lakeview Cellars winery in the Okanagan is very unique and exciting."
This rare opportunity to build a greenfield winery in a prime location in the acclaimed Naramata Bench in the Okanagan Valley is in close proximity to other high-quality wineries and the Company is confident it can develop the site into an attractive tourist destination that produces outstanding VQA wines. The Company will also be well positioned to acquire additional Okanagan wineries in the future.
About Diamond Estates Wines and Spirits Inc.
Diamond Estates Wines and Spirits Inc. is a producer of high quality wines and a sales agent for over 120 beverage alcohol brands across Canada.  The company operates wineries in the Niagara region of Ontario and one in Toronto, producing VQA and blended wines under such well-known brand names as 20 Bees, EastDell, Lakeview Cellars, FRESH, Dan Aykroyd, McMichael Collection, Benchmark and Seasons. Through its wholly-owned subsidiary, Kirkwood Diamond Canada Partnership, the Company is the sales agent for many leading international brands in all regions of the country as well as being a distributor in the western provinces.  These recognizable brands include Josh Wines from California, Hommage and Fat Bastard wines from France, Kaiken wines from Argentina, Deep Eddy Vodka from Texas, Marston's beers from England, Hpnotiq Liqueur from France, Tequila Rose from the United States, Anciano wines from Spain, Malfy Gin from Italy, Rossi d'Asiago Limonello from Italy, Glengoyne and Tamdhu Whiskies from Scotland, Edinburgh Gin from Scotland, Francois Lurton wines from France and Argentina, Waterloo Brewing and Amsterdam Brewing, both from Ontario, Landshark Lager from the USA, Blue Nun wines from Germany, ready-to-drink alcoholic beverage SocialLite from Ontario, and Evan Williams Bourbon from the USA.