Did you know that Quails' Gate Winery has two lakefront vacation rentals? Create your perfect Okanagan getaway at The Nest at Quails' Gate – picture your toes in the sand, lush vineyards just steps away and a glass of award-winning Quails' Gate wine in-hand.
Staying in a winery guest house is a unique experience, staying in a winery guest house that is kid friendly is truly a rare opportunity. The Nest with three bedrooms and loft can accommodate either an extended family or two families making it a very desirable vacation experience.
This ideal and private location in the heart of beautiful Okanagan wine country in West Kelowna offers a wonderful getaway for your family.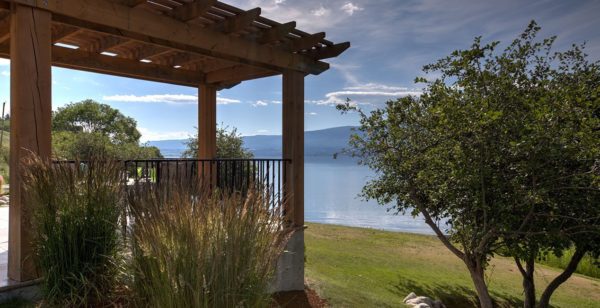 With the Old Vines on site restaurant you have the option of enjoying dining out in a family friendly environment. Or channel your inner bbq master chef skills as you whip up something delectable on the grill to serve with the perfect Quails' Gate wine. Serve family style as you relax on the roomy deck and take in the spectacular views of Okanagan Lake.
THE NEST
Featuring an open concept kitchen and living room overlooking the spacious deck, this chalet-style, beach-front cottage is ideal for those who are looking for more relaxed surroundings.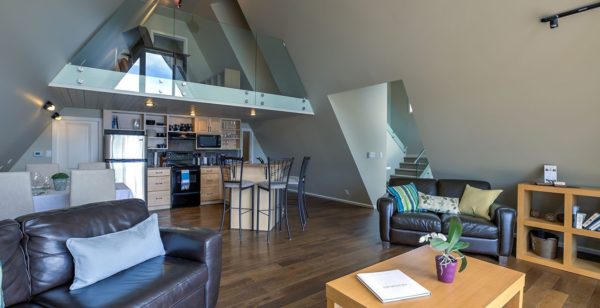 Located in a secluded area situated next to a tranquil bay sanctuary, The Nest overlooks a spacious deck and private beach. This chalet-style cottage sleeps seven and guests can take full advantage of the amenities offered by Quails' Gate Winery. The Nest is available for individual rentals as well as a dual rental in conjunction with our other property, The Lake House.
The Nest
Sunnybrae Rd
Kelowna BC V1Z 2N9 Canada
More information online at QuailsGate.com.
#kelowna #explorekelowna #explorebc #beachfront #wine #winery #winelover #vacationmode #inspo #inspiration #travel #okanaganlake #travelinspiration #okanaganlifestyle #privatebeach #familyvacation #weekendgetaway #lakelife #lifeisbetteratthelake