Did you know Quails' Gate has a series of long table dinners to make your summer dining fun, exciting and the perfect wine pairing experience? As a couple; with friends or family members who also love Quails' Gate wine as much as you do you could be sharing a special moment under the stars in their breathtakingly beautiful lakeside vineyard.
Summer will be here before we know it and it's time to start planning! Make the most of your summer with Quails' Gate.
Quails' Gate Winery believes you should always have something to look forward to. That's why they plan winery events year-round so you can enjoy their wines, discover their dishes and meet the people behind Quails' Gate whenever it suits you. From long table dinners in the vineyard to interactive wine seminars, there is something for everyone to discover and enjoy.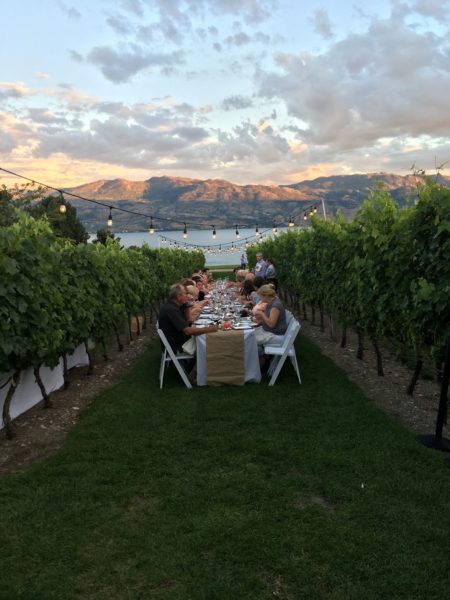 Quails' Gate Dinner in the Vineyard series returns on July 4. Hosted every Wednesday evening in July and August, guests will enjoy a 4-course farm-to-vineyard long table dinner, all perfectly paired with award-winning Quails' Gate wines.
Dinner starts at 6 pm and costs $185.00 per person all inclusive.
Quails' Gate is committed to providing our guests with a welcoming and educational experience in an exceptional setting. In order to provide the best experience possible for all guests, all buses/limos with guests arriving at Quails' Gate require a reservation. Please note that in order to provide the best experience possible for all guests, we are unable to accommodate stags, stagettes, wedding ceremonies, receptions or photography onsite.