Did you know Old Vines Restaurant is open year-round? Rated as one of the top 100 restaurants in Canada, Old Vines Restaurant offers the ultimate food and wine experience in a spectacular vineyard setting. Chef Roger Sleiman and his team create spectacular dishes made from the freshest local ingredients, providing guests with a true taste of the Okanagan.
Considered one of the best restaurants in the Okanagan taking advantage of those fabulous views, a sunny patio and great food paired with wonderful Quails' Gate wines. On your next visit be sure to include time for lunch or dinner at Old Vines Restaurant.
As a dining destination, or after your Quails' Gate wine tasting experience, we recommend a stroll through the vineyards to enjoy the vistas which are nothing less than spectacular. Then a fabulous lunch or dinner paired with your favourite Quails' Gate wine.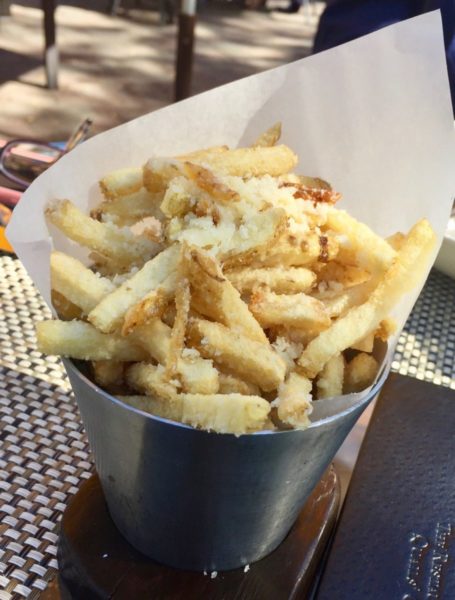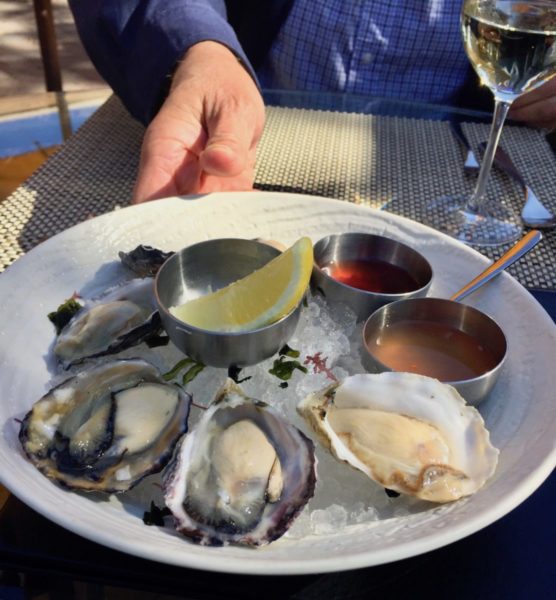 2017 Chenin Blanc
From its Loire Valley origins in France, to the Okanagan Valley, this vinifera grape has flourished on our estate for over 20 years. Light to medium bodied, juicy acidity with a racy, but dry finish.
A blend of 90% Chenin Blanc and 10% Sauvignon Blanc, honeysuckle, grass, citrus, pear and melon mingle together on the nose. The palate is dry and surprisingly complex with beautifully balanced acidity, lovely weight and mid-palate texture, along with its characteristic stony mineral note.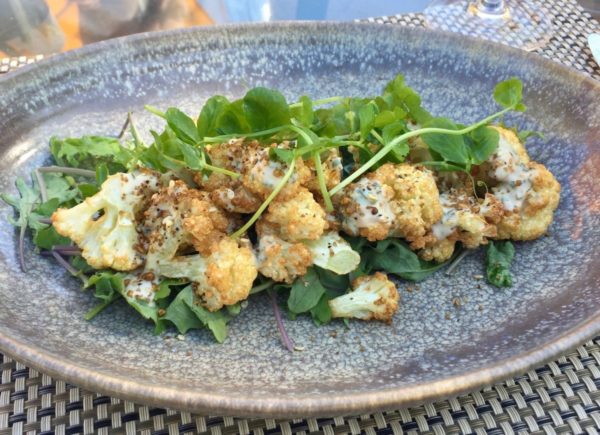 2016 Gewürztraminer
Charming, approachable and food-friendly, our Gewürztraminer is the most fruit forward varietal in our portfolio. Anticipate soft notes of lychee and rose petal on the nose, layered with pear, grapefruit, white peach and a hint of savoury ginger. The wine is off-dry on the palate with lychee and stonefruit flavours, balanced with just the right amount of fresh citrus acidity. A perfect patio sipper, you can enjoy this wine on its own, or with spicier Asian, Indian, North African or Latin American dishes. Try it with chicken or salmon teriyaki, ginger beef, or spiced lentils.
The 2016 growing season saw a warm Okanagan summer with steady temperatures. Last year's dryness helped with a healthy crop of clean fruit, creating great aromatics and beautiful balance to the fruit.The grapes were hand harvested throughout late September and early October and cold fermented in stainless steel tanks, showcasing the intense varietal characteristics of the wine.

Stewart Family Reserve Pinot Noir
The Stewart Family Reserve Pinot Noir is our flagship red wine at Quails' Gate. The fruit is sourced from our finest blocks on the Boucherie slopes just across from the winery. It is made in limited quantities and only in vintages of exceptional quality.
Expect an inviting mix of ripe red fruits, such as cherry, raspberry and plum that lift the palate, along with sweet spice aromas of allspice, clove and nutmeg. The tannins are evident and will soften beautifully with time. Suave, with an effortless elegance, we recommend serving at 15°C to enhance your tasting experience. Try pairing with duck, Thanksgiving turkey, pork, seared BC salmon and mushroom-crusted rack of lamb served with a ragout of French lentils.
Lunch was excellent and I highly recommend you give yourself enough time to enjoy the experience that is Quails' Gate Winery. You will not be disappointed. For menus, see QuailsGate.com
3303 Boucherie Rd
Kelowna BC V1Z 2H3
T 250 769 2500
TF 800 420 9463 ext. 252
oldvinesrestaurant@nullquailsgate.com
Open Daily for Lunch & Dinner from 11:00 AM
When visiting the Okanagan, before you go: Do your homework and a bit of research about the wineries you wish to visit. Check the winery website to find out their months, days and hours that their Tasting Room is open. Know if you need to book your tasting in advance of your visit. Many wineries are now so busy there may be times that they are unable to accommodate you. It will be a much better visit if you have a confirmed appointment. Be on time. Expect to pay for your tasting, some, but not all wineries refund all or a portion of the fee if you purchase wine. Plan ahead for a designated driver or use the services of a wine tour company. Limit the number of wineries you visit in a day. A more leisurely timeline will increase your enjoyment. For the best overall experience, I like to limit my daily visits to no more than three, maximum and if a winery lunch is on the agenda no more than two winery tastings.
Tasting notes courtesy of Quails' Gate.