FOUR WINDS X ROYAL DINETTE
Royal Dinette and Four Winds pair up for March 18th beer dinner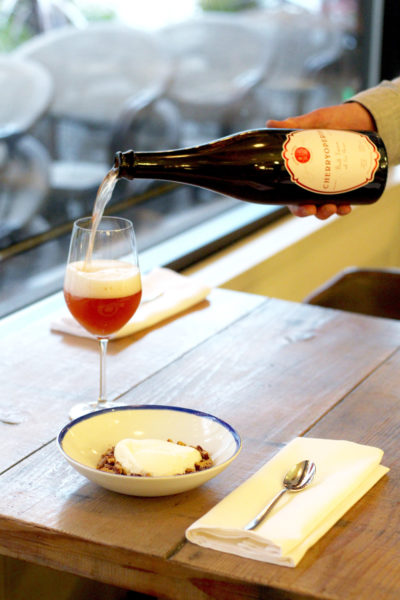 Kick-off the start of spring with some homegrown craft beer and farm-to-table cuisine next month as Downtown Vancouver's Royal Dinette (905 Dunsmuir Street) collaborates with Delta's Four Winds Brewing Co. for a special four-course meal. From Four Winds' classic brews and new releases to head chef Amanda Healey's Canadian and Australian-inspired menu, diners are invited to taste the first of the season's freshest offerings on March 18, 2019 at 6:30 p.m.
The menu features BC oysters; early spring produce such as asparagus, foraged greens, parsnip, and sunchokes; an ode to Healey's Australian heritage with kangaroo; and Healey's signature "hung" housemade cheesecake.
"We are about approachable, seasonal, quality-driven food at Royal Dinette and Four Winds is definitely a partner who shares that same philosophy," says Healey. "It's been a lot of fun working with a team we respect and love dearly. Understanding the stories and relationships behind their beers has been a great insight for us. Beer is such a great medium to pair with – it can be simple or it can be complex. The flavours just work well together. We look forward to welcoming guests for a fun night."
Four Winds x Royal Dinette
$100 per person (inclusive of tax and grat)
Amuse
BC Oysters
Four Winds – Edna
Course 1
Asparagus, Bergamot, Foraged Greens, Buffalo Milk Feta
Four Winds – La Maison
Course 2
Potato Gnocchi, Roasted Parsnip, Chicken Jus, Manchego
Four Winds – Triplicity
Course 3
Seared Kangaroo Loin, Pepperberry, Sunchoke, Brassica
Four Winds – Pluum
Course 4
Hung Cheesecake, Cajeta, Walnut
Four Winds – Cherry Operis
Diners can purchase tickets via EventBrite. For more information, please visit www.royaldinette.ca.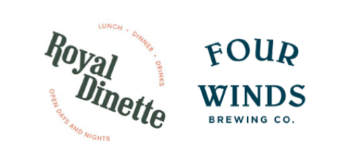 About Royal Dinette
Located in the heart of downtown Vancouver, Royal Dinette focuses on bringing together the best fresh, locally sourced ingredients for a true Canadian, farm-to-table feast for the senses. Head chef Amanda Healey focuses on captivating guests with approachable, seasonal, and quality-driven food paired with natural wines and celebrated bar manager Kaitlyn Stewart's handcrafted cocktails.
Royal Dinette | 905 Dunsmuir Street | 604-974-8077 | www.royaldinette.ca
Instagram: @royaldinette | Twitter: @royaldinette | Facebook: /royaldinette
About Four Winds
Four Winds joined the burgeoning BC craft beer scene and opened their doors to a public thirsty for new local offerings on June 1, 2013. Owned, operated and built from the ground up by the Mills family and friends, we are inspired by the Four Winds in gathering flavours from around the world to create our unique West Coast and European styles. We take great pleasure in the application of new world innovations while staying true to old world techniques. Motivated by the limitless potential of beer, as well as the great brewers who came before us, we aim to craft bold beers with character, depth, and balance.
Situated just off the banks of the Fraser River in Delta BC, our brewery is geared towards bottle and draft production while our tasting room provides a unique and welcoming atmosphere for craft beer enthusiasts and newcomers alike. In addition to our tasting room, our beers can be found in bars, restaurants, and private liquor stores throughout BC.
Four Winds | www.fourwindsbrewing.ca | Instagram and Twitter @fourwindsbrewco | Facebook: FourWindsBrewingCo
Media release and images provided by Sophia Cheng, Sophia Cheng PR.
[wdi_feed id="2″]