The Vancouver Symphony Orchestra Presents, Beethoven, Beethoven, & Beethoven in VSO Debut of French Pianist David Kadouch
The Vancouver Symphony Orchestra is pleased to present French pianist, David Kadouch in his VSO debut in at the Oprheum Theatre on March 15, 16 and 17 in Beethoven, Beethoven, & Beethoven, a program heavily devoted to Beethoven. Conducted by Dietrich Paredes.
Kadouch will perform Beethoven's dramatic, ferocious Piano Concerto No. 3, a work by a composer whose great creative genius is on full display.
We also hear Beethoven's second symphony, a piece composed at the height of his powers, and giving every sign of the astonishing body of work yet to come.
Concert Dates
Friday, March 15, 8:00PM, Orpheum Theatre
Saturday, March 16, 8:00PM, Orpheum Theatre
Sunday, March 17, 2:00PM,  Orpheum Theatre
Program
Mendelssohn Fingal's Cave (The Hebrides)
Beethoven The Creatures of Prometheus Overture
Beethoven Piano Concerto No.3 in C Minor
Beethoven Symphony No.2 in D Major
Important Note Arrive at 7:00PM for a pre-concert talk with journalist Matthew McFarlane.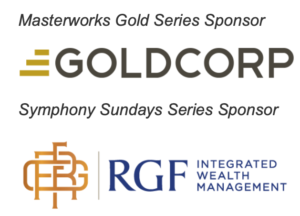 About David Kadouch
Multiple prize-winning French pianist, David Kadouch has become a regular guest artist with some of the most important international orchestras, recital series and festivals. A laureate of the Beethoven Bonn Competition in 2005 and Leeds International Piano Competition in 2009, he also took the 2009 Verbier Festival Prix d'Honneur. In 2010 David was called "Young Talent Revelation" by Les Victoires de la Musique, and in 2011 he was named "Young Artist of the Year" by the International Classical Music Award committee.
Recent appearances include the Huntsville Symphony Orchestra, the Aspen Music Festival, and a solo recital at Northwestern University in Chicago, Illinois. Kadouch also made orchestral appearances in Hong Kong and at the Lucerne Festival Academy. Recent performances include Schumann's Piano Concerto in Mulhouse (France), Bach's Concerto for Three Pianos in D Minor at the Salle Pleyel in Paris, Poulenc's Concerto for Two Pianos and Orchestra in D Minor with the BBC Symphony Orchestra, and Beethoven's Piano Concerto No. 3 in C Minor with the Hong Kong Sinfonietta, and recitals in Istanbul, Aix en Provence, and Liege. For his full bio, click here.
About the Vancouver Symphony Orchestra
Founded in 1919, the Vancouver Symphony Orchestra is one of Canada's most active and successful performing arts institutions; the largest performing arts organization west of Ontario and the third largest symphony orchestra in the country.
The VSO performs to an annual audience of over 250,000 people and features more than 50 celebrated guest artists each season. Over 170 concerts are performed annually by the VSO in the historic Orpheum Theatre and numerous additional venues throughout the Lower Mainland. 2018/2019 marks the organization's 100th season.
Media release provided by Sarah Yu, Vancouver Symphony Orchestra.
Something is wrong.

Instagram token error.