Starbucks is welcoming the summer season with a delicious lineup of beverages in addition to the return of the S'mores Frappuccino, all available at Starbucks stores in Canada starting Tuesday, April 30 for a limited time [while supplies last]:
Joining the return of Starbucks S'mores Frappuccino are two more fan-favourite Frappuccino blended beverages are coming back:
Starbucks Mocha Cookie Crumble Frappuccino
Rich mocha sauce, vanilla syrup and Frappuccino chips are blended with coffee, milk and ice, and finished off with whipped cream and cookie crumbles.
Starbucks Caramel Ribbon Crunch Frappuccino
Buttery caramel syrup is blended with coffee, milk and ice, then topped with a layer of dark caramel sauce, whipped cream, caramel drizzle, and crunchy caramel sugar topping.
The crave-able, Instagram-worthy bright pink Dragon Drink comes from the combination of Mango Dragonfruit Refresher and creamy Coconut milk – a perfect way to brighten up your day!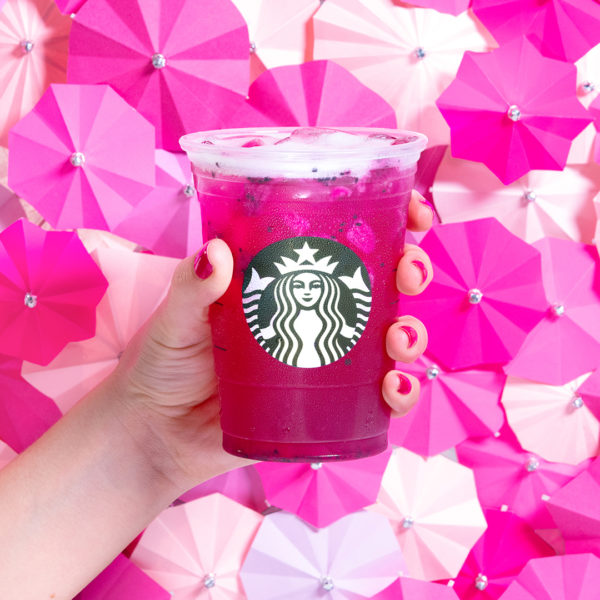 Bonus: For info on how to lighten your favourite coffee, Frappuccino or Teavana tea beverages, check out our customization tips here!
Media release and mango dragonfruit refresher image provided by Leanne Butchart, Talk Shop Media.
[wdi_feed id="2″]