New Wine Club Brings Canadian Wine to Canadians, Direct From Wineries
Carl's Wine Club is founded by husband and wife team, Mira and Carl Boucher. Carl is a bilingual wine educator with over 25 years of experience across Canada's wine scene, while Mira has specific expertise in digital marketing and e-commerce. During the pandemic, the pair realized that Canadians are missing out on many amazing Canadian wines simply because they are not always available at local liquor stores. Wineries are able to ship directly to consumers, but consumers have to do their own research to find the wineries, find out if the wine will appeal to them, and take the risk of ordering a full case of wine that may not actually suit their tastes. All of this makes it difficult to explore new wines or support small, Canadian wineries.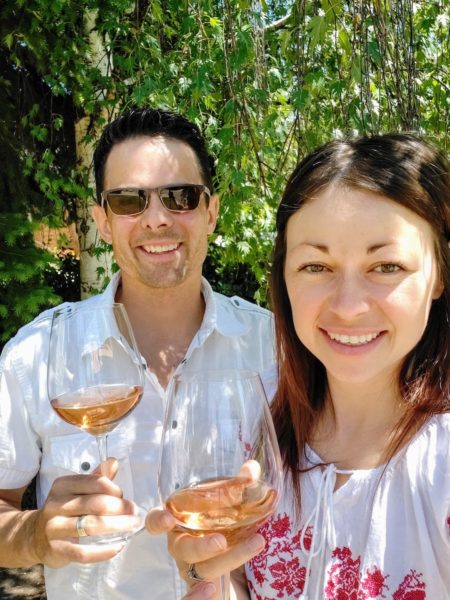 "We wanted to make it easy for Canadians to discover and order wines directly from wineries," says Mira Boucher, Chief Experience Officer at Carl's Wine Club. Members can sign up for free at carlswineclub.com. Every two weeks or so, Carl will feature a winery and carefully selected, member-only mixed tasting pack. Members can choose if, what and how much to purchase – and unlike other wine clubs, there are no commitments or monthly fees. 
Members can also access free virtual wine tastings and events with Carl to learn more about the stories behind each wine featured in the Club, plus exclusive meetings with winemakers and families. "Behind every great wine is an even more remarkable story of human connection and passion, and those are the stories that I want to share with members," says Carl, Chief Wine Officer at Carl's Wine Club.

With the power of group-buying, Club members will have access to winery-direct pricing, mixed tasting packs which are not normally available, early releases, unique limited-edition (and amazing) wines, as well as other special offers. 
Carl's Wine Club is a way that wine lovers can directly support Canadian wineries, which are often family-owned passion projects that have been hit hard during the pandemic. Many wineries had their tasting rooms shuttered or have seen significantly reduced wine travel during the COVID-19 crisis, and their ability to reach wine lovers has been reduced as a result.  
The Club's first offer will go live to members in August 2020. Join now and be sure to share with all the wine lovers you know! https://www.carlswineclub.com 
Media release and images provided by Mira Boucher, Carl's Wine Club.