TAKING IT TO THE STREETS: STREET AUNTIE APERITIVO HOUSE OPENS IN DOWNTOWN VANCOUVER ON WEDNESDAY, NOVEMBER 25
New Restaurant Brings Contemporary Chinese Street Food Concept to Upscale Setting in the Granville Entertainment District
An innovative new culinary concept inspired by the comfort, soul and flavours of authentic Chinese street food makes its debut in Downtown Vancouver when Street Auntie Aperitivo House opens its doors at 1039 Granville Street on Wednesday, November 25.
Drawing inspiration from her childhood experiences growing up in Yunnan Province, China, where street-food vendors are commonly referred to by a term of respect and affection known as 'Street Aunties', Owner Yuyina Zhang designed the Street Auntie experience around five different menus that each reflect an important part of food culture in Yunnan — Butcher Auntie, Ocean Auntie, Yunnan Auntie, Dim Sum Auntie and Vegetarian Auntie.
Open Wednesdays through Mondays for lunch, dinner and Sunday brunch, Street Auntie offers a unique concept that allows diners to enjoy as many dishes as they wish from the weekly rotating menu during a pre-booked one-hour time slot for $38 per person for lunch or $58 for dinner. For those who wish to enjoy the Street Auntie experience at home, curated take-home boxes comprising three courses and dessert are also available for $28.
"The fond memories I have of the Street Aunties I knew as a child – and who are still a warm and welcome sight for hungry passersby – were a true source of inspiration for me," says Zhang, "I can't wait to help bring people in Vancouver together to experience an upscale and immersive street-food experience while enjoying great company at Street Auntie."
RESERVATIONS
Pre-paid reservations for one to six people for lunch, dinner and Sunday brunch services beginning November 25 are now available via streetauntie.com/reservations.
To stay up to date on the latest developments at Street Auntie, visit streetauntie.com, become a fan of /streetauntie on Facebook or follow @streetauntie on Instagram. Street Auntie is available to be booked for private events by emailing booking@nullstreetauntie.com.

ABOUT STREET AUNTIE APERITIVO HOUSE | Opening in Downtown Vancouver's Granville Entertainment District in November 2020, Street Auntie Aperitivo House is an innovative concept inspired by the comfort and soul of the world's most authentic Chinese street food. Street Auntie focuses on adding contemporary twists to steamed fresh seafood, modern Northern dim sum and ever-changing internationally inspired spicy Asian tapas dishes. Guests can safely and securely purchase a one-hour aperitivo dining experience for one to six people and savour creative cuisine that tempts the tastebuds, satiates the senses and satisfies the soul via a rotating weekly menu.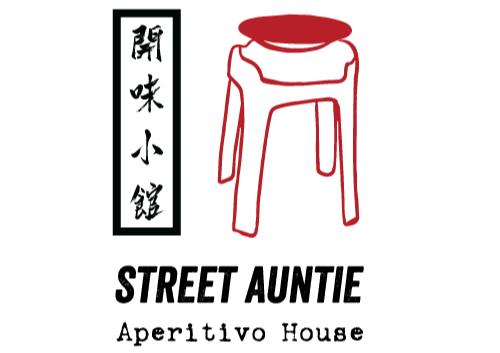 1039 Granville Street, Vancouver, BC  V6Z 1L4 | Lunch: Monday to Saturday 11:30 a.m. – 3 p.m. | Dinner: Monday to Sunday 5:30 – 10 p.m. | Sunday brunch: 10 a.m. – 3 p.m. | streetauntie.com Facebook: /streetauntie | Instagram: @streetauntie
Media release and images provided by Jan-Christian Sorensen, SMC Communications Inc.
If you are interested in being featured on MyVanCity.ca please connect with your pr agency or email myvancityval@nullgmail.com for full details.