The Tasting Ten group that I am a part of, held its first meeting of the season at the end of September.  Founder Wayne Meadows plans his tastings out 6 years in advance so they tend to be very interesting and contain some well-aged wines.  For this session, the topic was Petit Verdot.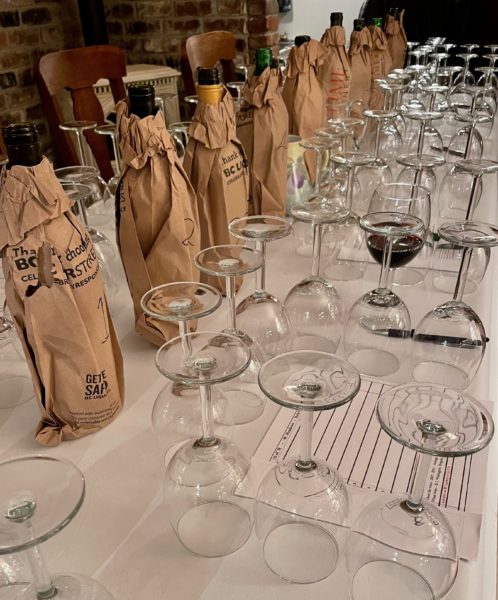 When we began, all we knew was that the wines spanned vintages 2007 – 2015 with an average of 2011.  At the time of purchase, the prices ranged from $30 – $58 and came from the following wine regions – BC, Washington, Uruguay, and Australia.
With its roots in France, most people in the group knew that Petit Verdot is primarily thought of as one of the minor grapes in Bordeaux blends from the left bank and were surprised that there were so many made as stand-alone wines.  Trying Petit Verdot on its own helps to show what it contributes to blends.  As a blender, it brings tannins, colour and flavour to the mix.  Because it is such a bold wine, it typically makes up less than ten percent of blends.
Traditionally, this late-maturing grape, known as 'little green one' was the last picked in Bordeaux and often did not ripen fully.  To avoid the green, bitter flavours, it was added in very small amounts (often just 1-2%) to add colour, tannin, and herbaceous notes.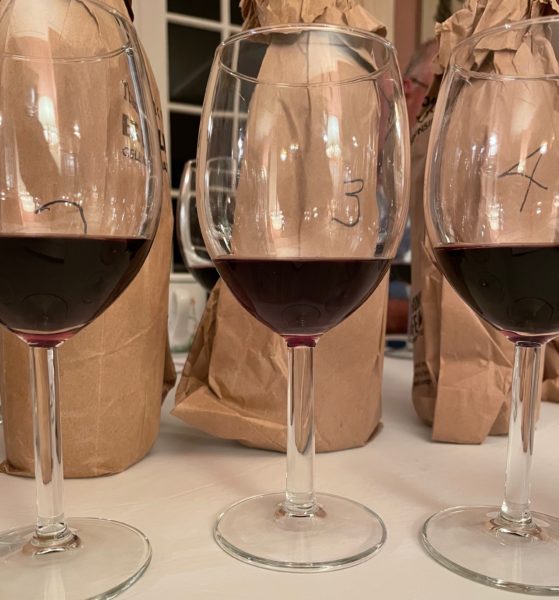 In the new world, in regions where it can ripen on a regular basis such as in Argentina, Australia, Chile, Spain, California, and Washington State it is suitable as a single variety wine, though you will also find it added to cabernet sauvignon and blends when they need a little more backbone.
Aromas and flavours can include blackberry, black cherry, black pepper, black raspberry, blueberry, cardamom, coffee, currant, earth, herbs, licorice, lilac, minerality, plum, sage, smoke, vanilla, and violets depending on where the grape is grown.
It is dry, full-bodied, with high tannins and medium acidity, with alcohol levels in the range of 13.5 – 15%.  It is usually oaked to help soften the wine and add some spice notes.  In Australia, it is sometimes intentionally over-cropped which makes the wine a little lighter and softer (less concentrated).
Because it is big and bold, it should be decanted for several hours to give it lots of time to breathe.  If possible, it should be cellared for anywhere from 5 – 20 years.
What should you serve with this big, bold red?  Big, bold dishes of course.  Think of hearty stews, roasted spiced meats, grilled meats with rich sauces,  blue-cheese burgers, and game sausages.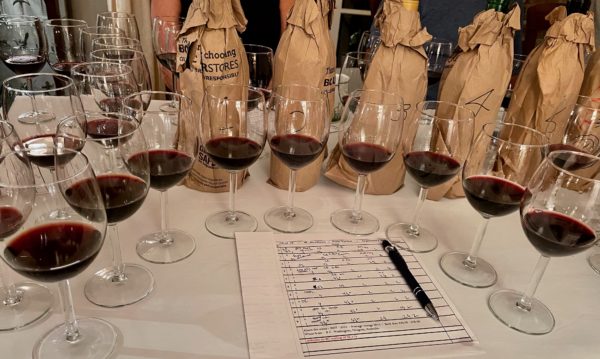 My notes here are rather sparse as there was a lot of repetition of varietal aroma and character.  I have included a few words that made one wine stand out from another as well as the group's rankings and my top choices.
We began with this taster: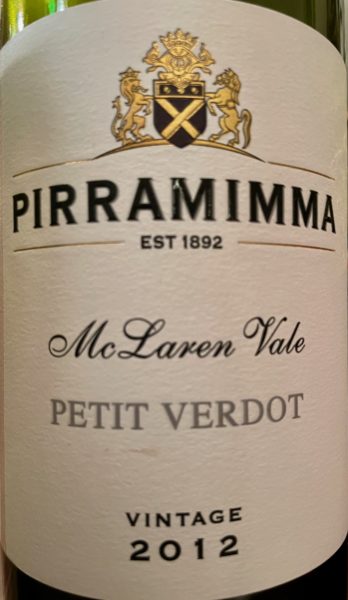 2012    Pirramimma   Australia                     $30
The group ranked this number 2 overall.  I had it as tied for #1.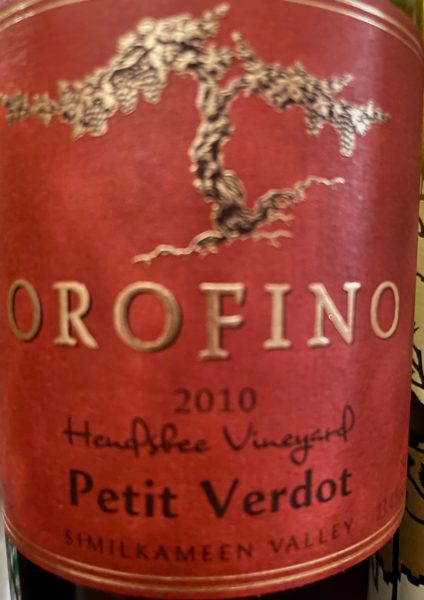 2010    Orofino            Similkameen, BC         $52
Sadly, this one had not aged well and did not place favourably (it happens).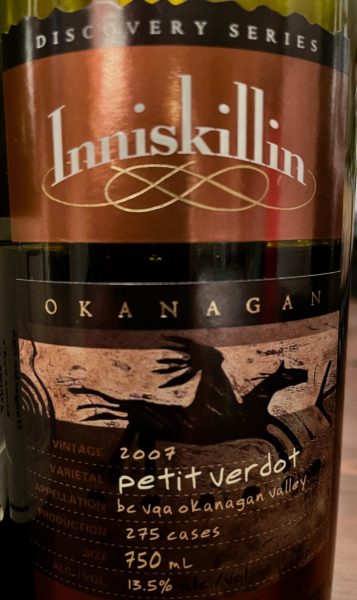 2007    Inniskillin         Oliver, BC                    $32
#8 in the group ranking.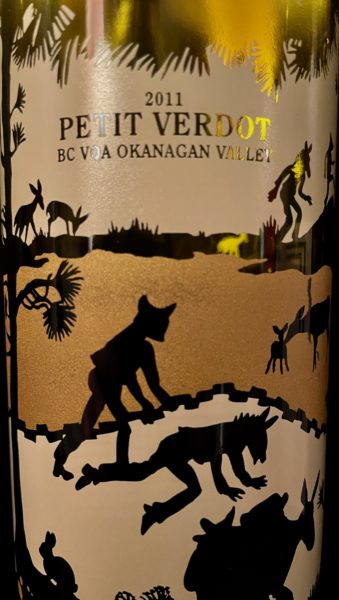 2011    Moon Curser   Osoyoos, BC                $29
Number 6 for the group.  Good varietal character.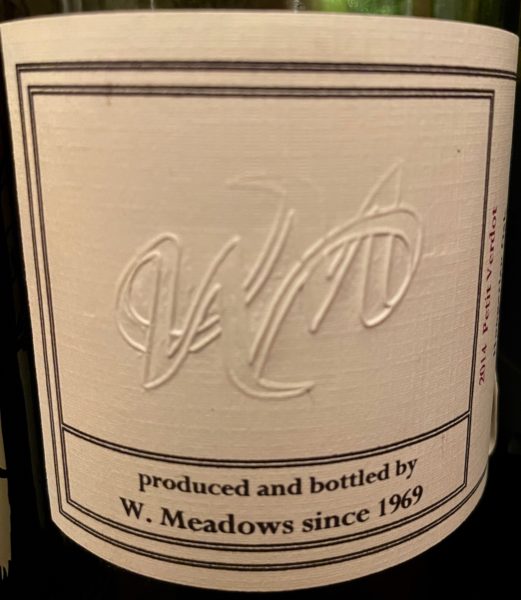 2014    W Meadows    Homemade                 NA
Made with grapes from Kiona Vineyards, Yakima Washington.   4th for the group, tied for 3rd place for me.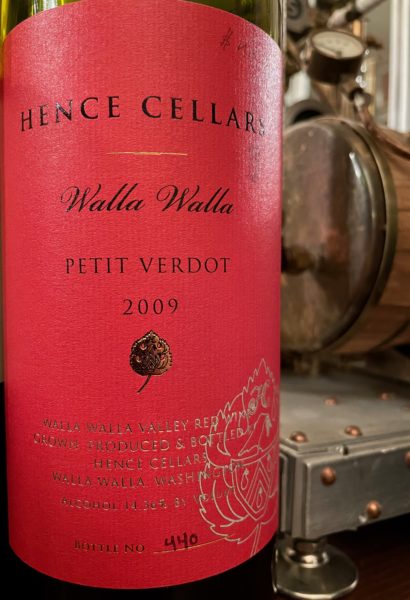 2009    Hence Cellars  Walla Walla                $36
Number 7 in rank.  Some bitter chocolate on the finish.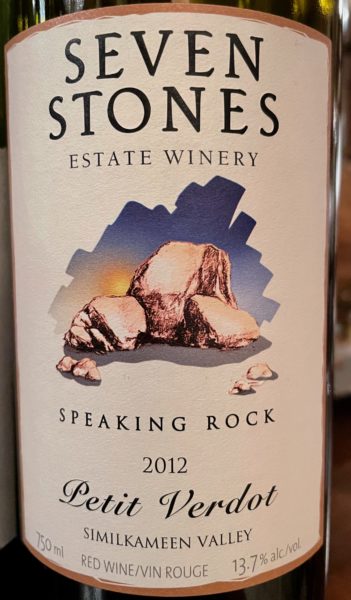 2012    7 Stones          Similkameen, BC         $45
Some appealing smoky notes.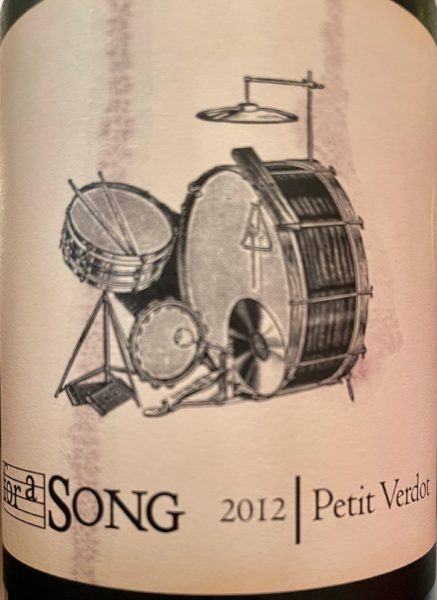 2012    For a Song       Benton, Wash             $23
Number one for the group and tied for 3rd spot for me.
2010    B Martin          Homemade                 NA
Made with grapes from Meek vineyard in Yakima Washington State.  5th place overall, but my second favourite.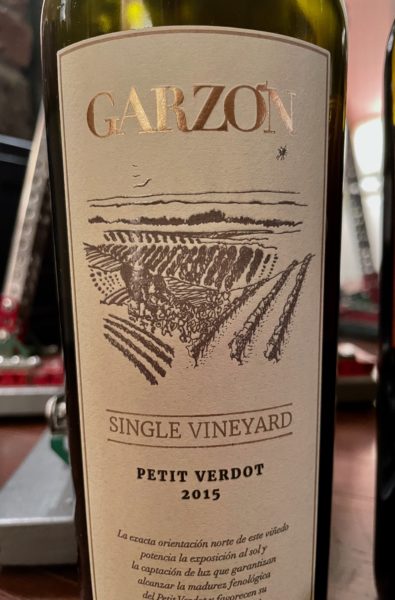 2015 Garazon             Uruguay                      $58.61
Third place, but tied for 1st for me.  I liked the toasted oak on the nose.
Overall, I did not have a large spread in points and my top wines were very closely ranked.  Surprisingly, most tasted quite young and could have easily aged for several more years.
(All photos – Sam Hauck)