Winemaker Lynzee Schatz is making her mark with the new Chronos series of wines.   These wines are designed to showcase the terroir of each of the partner vineyards where the grapes are grown.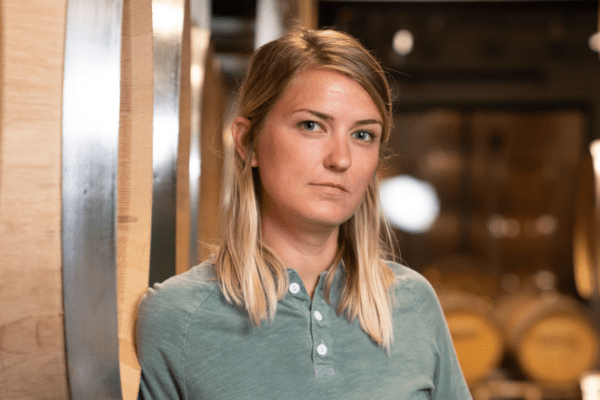 The TIME Family of Wines has recently purchased a 10-acre vineyard in Osoyoos with 4 acres planted in Merlot, almost 3 acres of Syrah, along with small amounts of Grenache and Petit Verdot.  Might we see a GSM (Grenache/Syrah/Mouvedre) from them in the future?  I, for one, have my fingers crossed.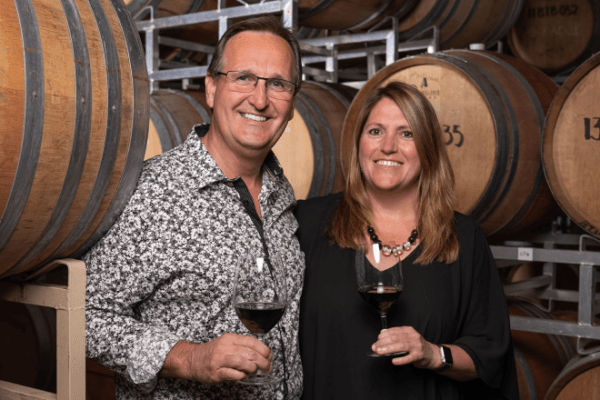 Also new is the launch of their satellite location in the District Wine Village in Oliver (you really need to check it out of you haven't been there already).  Currently, the tasting room is open Thursday thru Saturday from 11:00 to 6:00.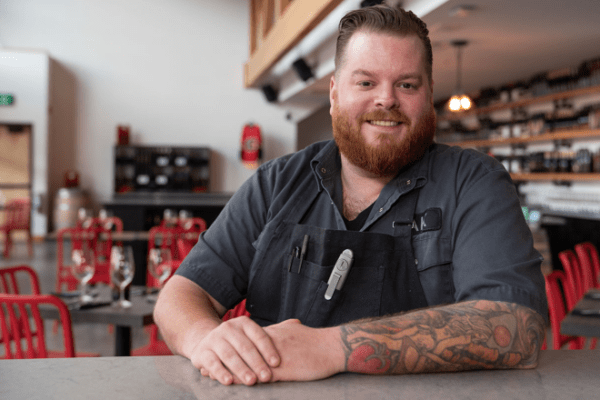 If you haven't visited the main downtown Penticton location recently, you are in for a treat.  They are finishing renovations that include new branding, new comfy furniture, private meeting rooms, special programs (Want to learn how to sabre a bottle of sparkling wine?), barrel tastings, and live music on Thursdays.  What hasn't changed though, are the superb dishes created by chef A.K. Campbell.
Here are some thoughts on their latest releases: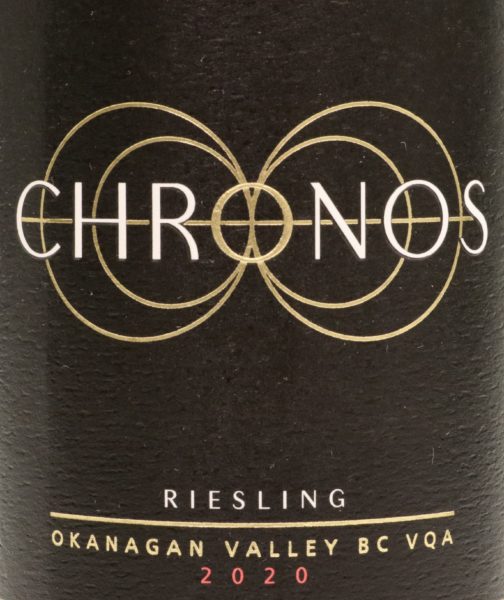 Chronos Riesling 2020                                    $27.99
Pale straw with medium-light intensity.  The nose is layered with aromas of honey, lime, white flowers, peach, apricot, pears, and minerality.   Well balanced with a beautiful interplay of acid and sugar.  Honey, stone fruit, citrus and pink grapefruit on the palate followed by a medium-long finish.  Versatile food wine.  Riesling freaks take note.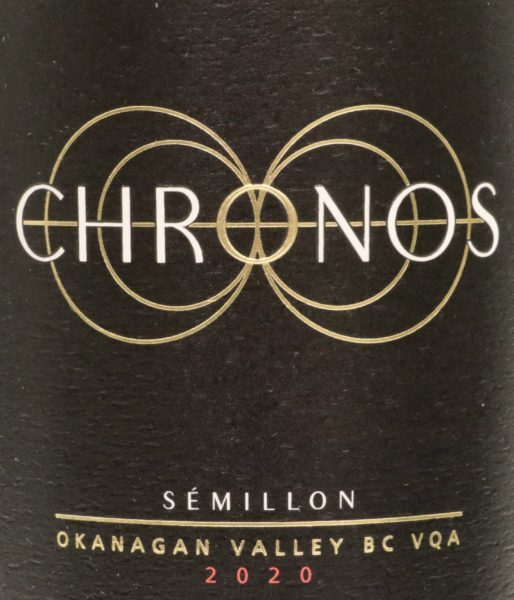 Chronos Sémillon                                           $29.99
Very pale straw with light intensity.  The nose is a delicate interplay of grass, honey, flint, and saffron along with hints of butter, lanolin, vanilla, and smoke.  Very good balance.  The flavours echo the nose followed by a medium-plus finish.  Age worthy for 3-5+ years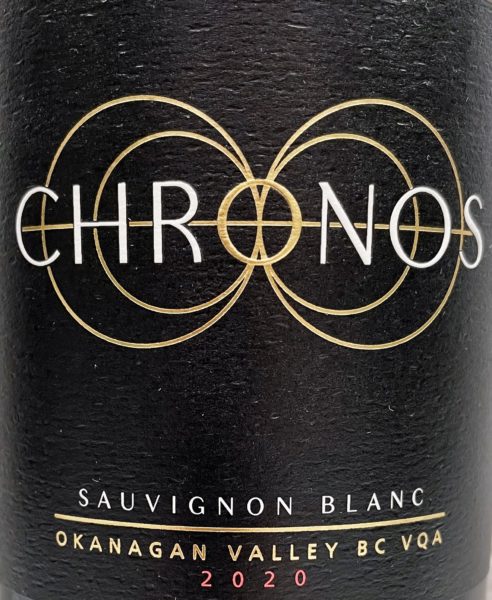 Chronos Sauvignon Blanc                               $27.99
Very pale lemon-yellow colour with light intensity.  Fresh cut grass, gooseberry, honey, citrus, apple, melon, and a hint of green pepper.  Good balance.  Flavours follow the nose.  A medium-long finish.  Absolutely delicious.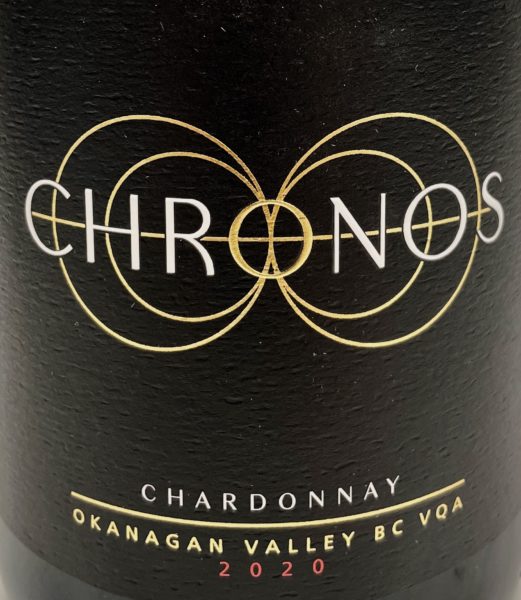 Chronos Chardonnay                                       $29.99
Lemon-yellow with light intensity.  The nose shows aromas of citrus, grapefruit pith, apple, stone fruit, with a mineral undertone. No oak here.  Good balance and somewhat similar to a Chablis wine – bright, crisp, and refreshing.  Great with seafood.
The premium McWatters Collection is a tribute to founder Harry McWatters and features the best South Okanagan vineyards.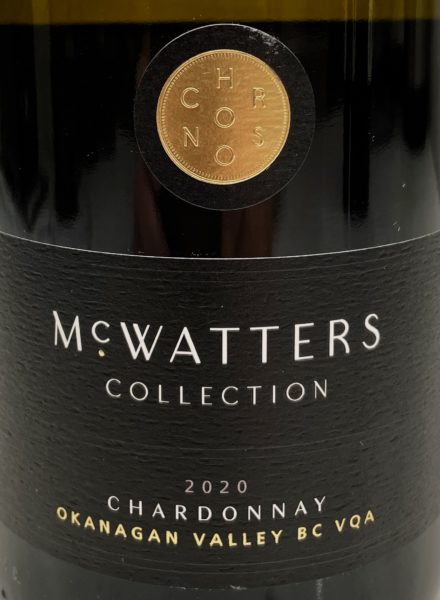 McWatters Collection Chardonnay                $34.99
Lemon-yellow with medium-minus intensity.  The nose is well-integrated with oak and fruit, in particular honey, butter, citrus, apple, mandarin, melon, and vanilla.  Well balanced with a creamy texture.  The palate is layered and reflects the nose followed by a medium-long finish.  Wow!  Cellar 5 to 10 years.
I love that all the above wines were on the lower side for alcohol (11.7% – 12.6% ABV).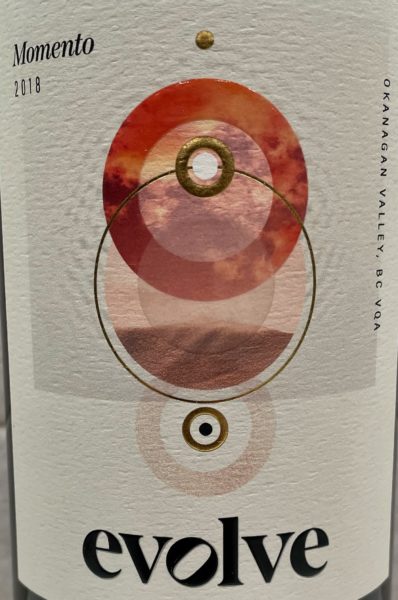 Evolve Momento                                             $23.99
This is a new wine for the Evolve label.  A blend of Cabernet Franc, Merlot, and Syrah aged in American and French oak for 14 months.  Garnet red with medium-plus intensity.  Red and blackberries, vanilla, and a touch of wood on the nose and palate.  Good balance with medium body and soft tannins.  A medium finish.  This is sure to be a favourite for many.  Pair with pizza or spaghetti.
(All photos, except as noted – Sam Hauck)