Last night I got a sneak peak at the new menu launch at the St. Regis Bar & Grill located in the heart of downtown. Before I get into details, lets just say I left SO full of tasty dishes and an answer of 100% yes to attending again.
If you've never been to the St. Regis Bar & Grill (like myself prior to this visit) you need to go. The building is amongst the top 5 oldest in the city with a unique history and cozy interior. The service staff were great and the Executive Chef,
Daniel Ackland was a wonderful host for the evening. Winnipeg born, Jets fan Ackland is passionate about serving his guests' fresh and unique pub-classics. With over 15 years experience in B.C kitchens, he entered the St. Regis with a clear vision for reshaping the food program. Lucky for me I got to be a part of the evening to watch his new vision come to life.
We got to try what seemed like close to 15 different menu items. I don't have a bad thing to say about a single dish we got to try. I could go on and on about each item, but I decided to list my top 5 must-try items from the new St. Regis
Bar & Grill menu.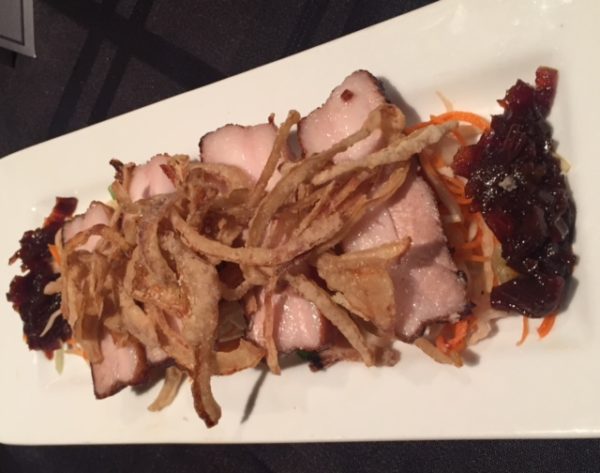 5. Crispy Pork Belly, Onion Gastrique, Kimchi and Frizzled Onions.
The pork was flavourful, tender and paired so well with the house-made acidic kimchi. I could've filled up on this alone as it was part of the first round appetizers.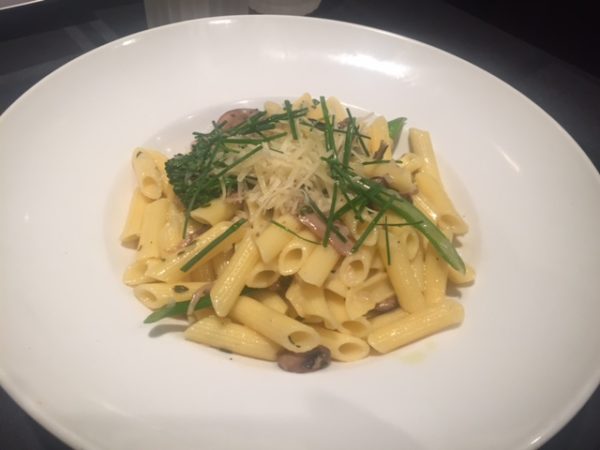 4. Chicken and Mushroom Penne with Broccolini, Shallot, Thyme Butter and Lemon.
I was so full at this point in the evening, but I couldn't stop eating this dish. I wouldn't usually order a pasta dish at a pub, but this surpassed my expectations. The pasta was perfectly cooked with great flavours.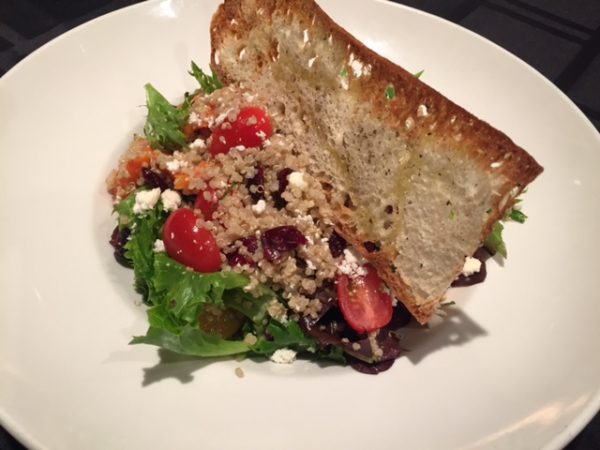 3. Quinoa Salad with Mint, Cranberry, Cherry Tomato, Roasted Roots, Greens, Feta and a Citrus Vinaigrette.
My favourite part about this salad was hands-down the quinoa. Chef Daniel adds a unique step in preparation and cooks the quinoa in a mint tea. It's refreshing, light and so tasty. I will be trying to recreate this dish and most likely fail and have to return to the St. Regis.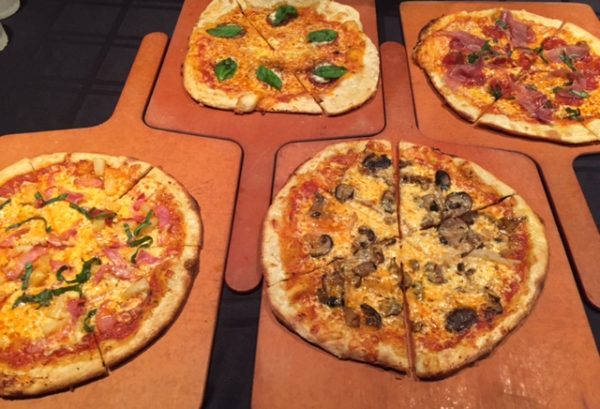 2. All The Pizza's ALL THE TIME
I think pizza is the cure to everything, and I was super impressed with these pizza's. Fresh, simple and tasty toppings…that's all you need to make a pizza delicious.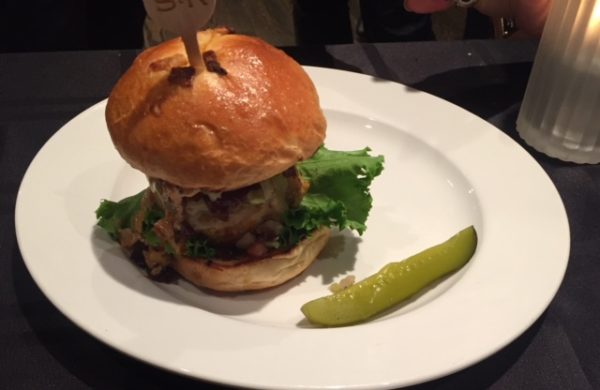 1. Regis Burger
Chef Daniel Auckland made a big statement- that his burger is the best in the city. All bugers are made in house with 100 AAA Check and Brisket. Topped with lettuce, tomato and red onion on a fresh, daily delivered "A Bread Affair" onion brioche bun. I might have to agree that this is the best burger I've had in a long time. Don't believe me? Try one for yourself.
If you're a vegetarian, I was also extremely impressed with the Garden Burger. My +1, carnivore boyfriend even agreed that it was really tasty which definitely tells you something as I never thought I would see the day he tried a veggie burger.