Newly renovated Plaza Premium Lounge offers unparalleled five-star guest comforts
Following an extensive, five-month renovation, Plaza Premium Lounge (PPL) has entered a new era with the re-opening of its flagship International Departures Lounge at Vancouver International Airport (YVR). Centrally located after security in the airport's International Departures area and measuring 6,700 ft², the expansive retreat is the largest pay-in lounge in the country.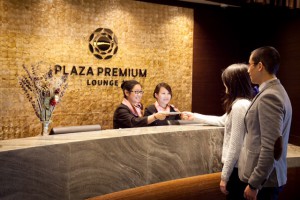 From the VIP room to the dining room you will be pampered with First Class comfort. Price of admission (which charges based on hours spent) includes unlimited food and beverage, free WiFi, big screen televisions, local and national newspaper and magazines for your enjoyment.
The Plaza Premium Lounge, designed by leading Hong Kong designer Kinney Chan of Kinney Chan & Associates, features different zones  to provide international travellers with a unique variety of experiences and choice. This makeover is an integral part of YVR's ongoing strategy to build on its reputation as a premier global gateway. The airport boasts more flights (75 per week) to and from China than any airport in North America.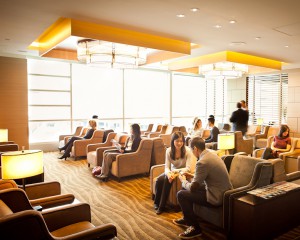 The Plaza Premium Lounge features an open, yet separate spaces allowing quiet and privacy for its guests. There are two shower rooms and three sleeping rooms (sleeping rooms are an additional charge based on hours of use). The VIP room may be reserved specifically for you and your guests.
No expensive has been spared in the renovation of this quality Lounge at YVR from the New Zealand wool carpeting to the extensive use of granite and comfortable furniture it makes flying more pleasurable than ever before.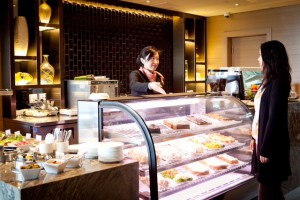 All classes of airline ticketed passengers are welcome at the YVR Premium Plaza Lounge. This Lounge is located in the International Departure Terminal of YVR but you will find a YVR Lounge in the Domestic Terminal as well.