Tigh-Na-Mara Seaside Spa Resort & Conference Centre has been selected to receive the 2013 Hotel Association of Canada Award of Excellence in the category of Humanitarian.  The property and staff receive this award in recognition of their long history and dedication as a generous supporter of many charitable campaigns and initiatives both financially and through hundreds of volunteer hours.
Tigh-Na-Mara hosted the 5th Annual Toy Drive breakfast where 49 staff enthusiastically fed over 1600 people and collected 1,827 toys; $2,175 in gift cards as well as $1,471 in cash assisting the local Society of Organized Services Christmas Campaign.  They continue spreading Christmas cheer by preparing and serving a Christmas turkey dinner to hundreds at the Salvation Army Hall.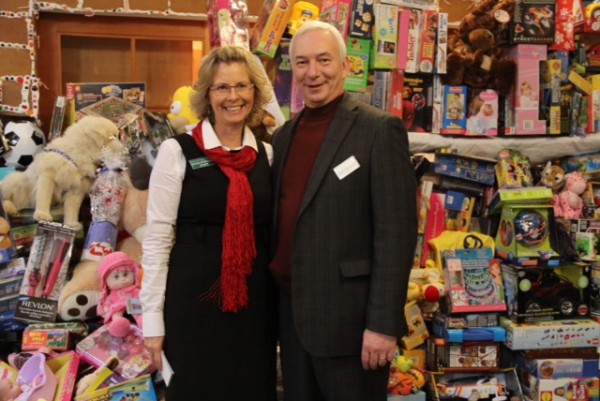 The Hall of Fame Awards Program was developed by the Hotel Association of Canada (HAC) to recognize those of it's members that have demonstrated significant accomplishments, exemplary leadership and tireless commitment to Canada's lodging industry.  "The goal of HAC's award program is to reward strong standards in the industry that will enable Canada to remain competitive," said Tony Pollard, HAC President.  "We are pleased to honour the 2013 award recipients, whom we feel represent some of the finest examples of professionalism, quality and excellence."
"On behalf of Tigh-Na-Mara and all our dedicated staff we are very proud and humbled to be receiving this Humanitarian Award" says, General Manager, Paul Drummond.  "It's part of our corporate culture to be engaged and give back to our communities because charity always begins at home." Drummond will attend and receive the Humanitarian Hall of Fame Award of Excellence on February 12, 2014 in Toronto, Ontario.
Tigh-Na-Mara Seaside Spa Resort is an all season destination Resort located in Parksville, BC, offering comfort and tranquility in unique handcrafted log accommodation, with inspiring restaurants, and an award winning full service spa all surrounded by 22 acres of Arbutus and Douglas Fir forest nestled above 3 km of sandy beach overlooking the ocean.