Can you dig it? AMC's
 Mad Men,
 everyone's favourite 60s drama, is stepping into the 70s with its final season premiering thisSunday, April 13. Whether you're rooting for Don to forsake his reckless ways or cheering on Megan's pursuit of Hollywood stardom, this last look at the Draper's lives promises scandal, intrigue and stylish interiors. 
MOE'S Home Collection
, Vancouver's one-stop-shop for chic home décor, offers retro-inspired pieces to rival the most decked out sets.
Pastel Power
Achieve true 70s style (without sacrificing contemporary flair) with geometrically-defined designs and futuristic silhouettes in an on-trend pastel colour palette.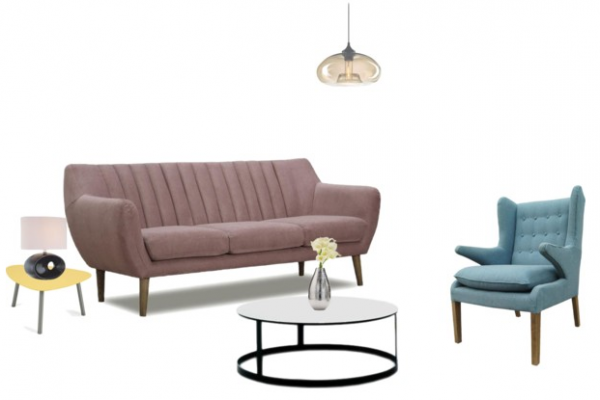 Pictured, clockwise from left: 
Helsinki Side Table Small Yellow
, $155; 
Table Lamp Copper Ceramic Body/Fabric
, $79.99; 
Madison Sofa Purple
, $1,009; 
Nightsky Brown Pendant Lamp
, $185; 
Park Chair Blue
, $635; 
Zero Coffee Table White
, $1,105; 
Talis Hammered Vase Short Silver
, $49
Space-age Kitchenette
One trick to hearkening back to the age of funk music and foxy chicks is to look far ahead to futuristic styles with minimal embellishments. Model your breakfast nook in an ultra-modern retro design and stark colour palette to add a little peace and love to your mornings.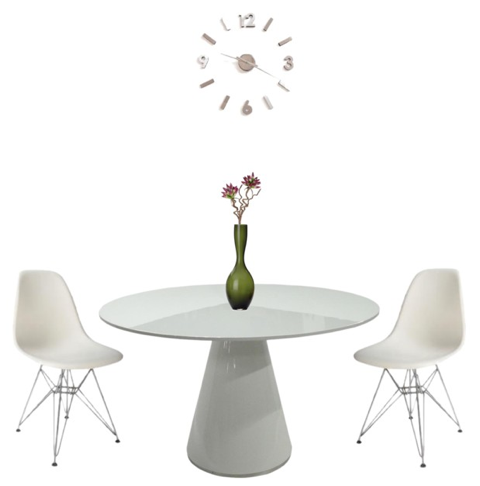 Mad Men Meeting Room
Don Draper and Roger Sterling are poster boys for spur-of-the-moment (and sometimes secretive) business meetings, forgoing stuffy boardrooms in favour of a stylish and comfortable seating arrangement. Make like Mad Men and stage your meeting space with well-structured and sophisticated club chairs to bring high-powered style to all your business pursuits – and don't forget the scotch.