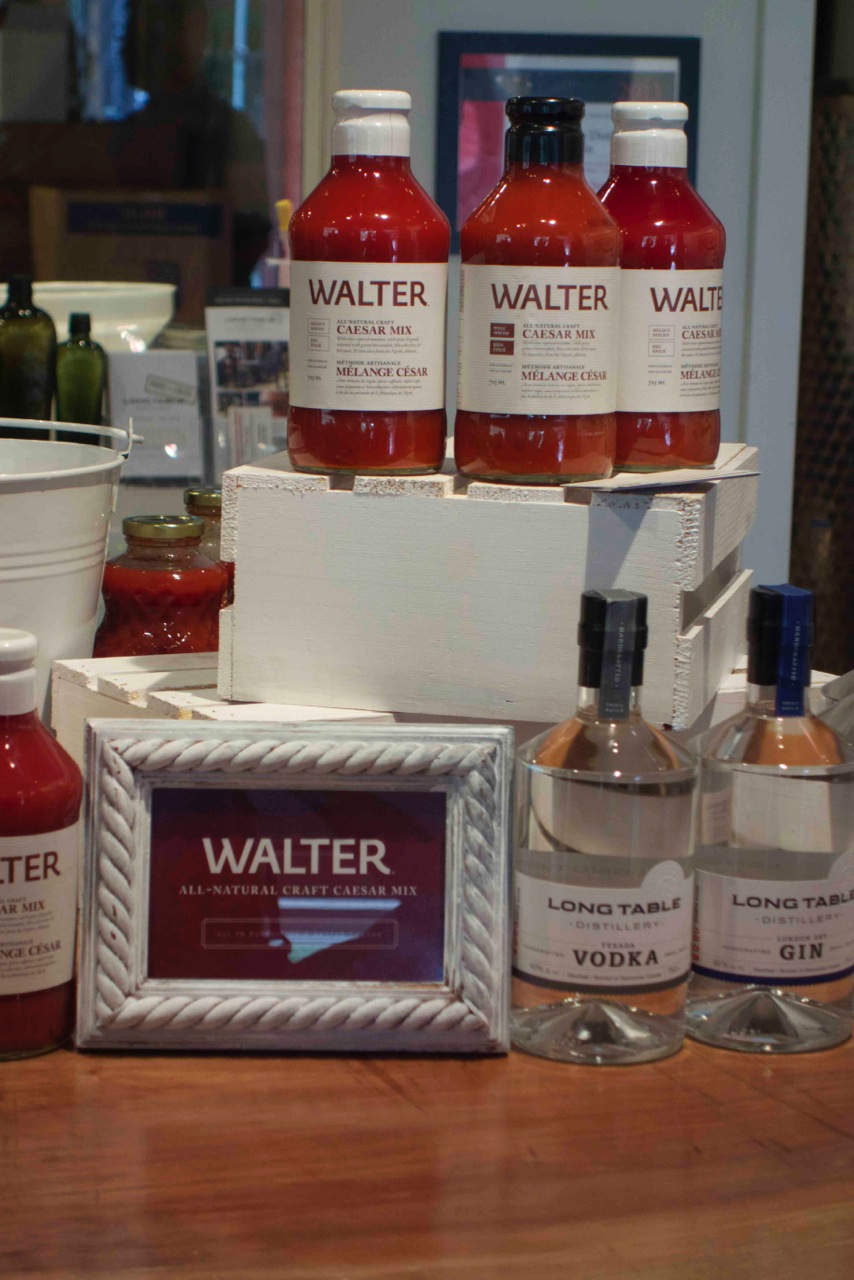 With the first days of summer upon us and Canada Day fast approaching, its time to celebrate with some of BC's finest offerings.
Such was the case at the Long Table Distillery – www.longtabledistillery.com – this past Monday with a celebration of Canada's national drink; the Caesar. Not long ago we were using just the basic clamato juice mixer, but now there is "Walter", – www.waltercaesar.com – a local company who is producing a premium small batch mix which is thick, rich and comes in 2 levels of heat for those who may like a bit of extra spice in their life. Using fresh horseradish, vine ripened tomatoes and real clam juice from the North Atlantic, Walter delivers a taste of purity, with no additives and delivers it in glass bottles.
Next: the booze; Long Table Distillery is Vancouver's first micro-distillery, and is very passionate about creating the best that a premium spirit can by using traditional methods and handcrafting small-batch productions. With a nod to local and sustainable, they are working to create something unique, something BC.
The Walter Caesar was created using Long Table's Texada Vodka – distilled with fresh lemongrass then filtered through limestone from Texada Island to give it an extra smooth taste of citrus with a mineral driven finish – a cucumber/cilantro rim and wedge of beet for a garnish.
For a different twist there was the London Dry Gin version with a lemongrass/ginger rim to give it a bit of asian flair. Both were delicious, unique and smooth.
To round it all out there was a selection of fresh oysters supplied from Outlandish Shellfish Guild – outlandish-shellfish.com – being artfully shucked by Richard Boucher, founder and finder of The Curious Oyster – curious oyster.ca – With three different types of oysters and corresponding mignonettes ( a condiment usually made with minced shallots, cracked pepper, and vinegar which is traditionally served with raw oysters) it was a tasteful delight.
So create your own Bloody Caesar and have a bloody good time Happy Canada Day!