Calling all ghouls, ghosts and goblins – join 
Wild Rice Market Bistro 
on 
Friday, October 31st
 for New West's 
Creepy Columbia Halloween Pub Crawl.
Starting at 
6 p.m.
, this free, self-guided crawl involves 10 stops starting with Wild Rice.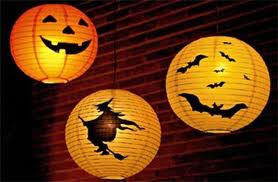 Wild Rice Market Bistro
810 Quayside Drive
in The River Market
778-397-0028
newwest@nullwildricebc.ca http://www.wildricebc.ca
Chef Todd has created a Boo-tiful appetizer special – pork, bacon and scallop siu mai with pumpkin puree, and Igor, our part-time lab… er bar, assistant has mixed up a batch of his favourite creepy cocktail -the Crawling Pumpkin featuring Appleton's rum liqueur, Cointreau, ginger beer and lemon juice. Boo-tiful appetizer and Crawling Pumpkin Combo available for only $12.95 – and that's not creepy.
The Crawling Pumpkin Cocktail will be available all evening on its own for only $6.
Crawl in to Wild Rice on Friday October 31st for some hauntingly tasty food and libations.
More details of the whole event can be found here.